If you're especially fond of modern cars, vintage cars, and everything in-between, with a dash of coffee on the side, you can bump Motoring Coffee up your to-visit list. We chatted with founder Michael Rapetti on how their latest concept, Motoring Coffee, came to fruition, the inspiration behind the shop, their collaboration with noissue, and more.
Motoring Coffee is a new concept branched off the parent brand, The Motoring Club—a membership club for car enthusiasts founded by Michael Rapetti. Michael says that "cars and coffee have always been a 'thing' in cities and parking lots on early mornings across the world with car enthusiasts, so we wanted to combine our love of both in a permanent location", proving true that coffee and cars go hand-in-hand.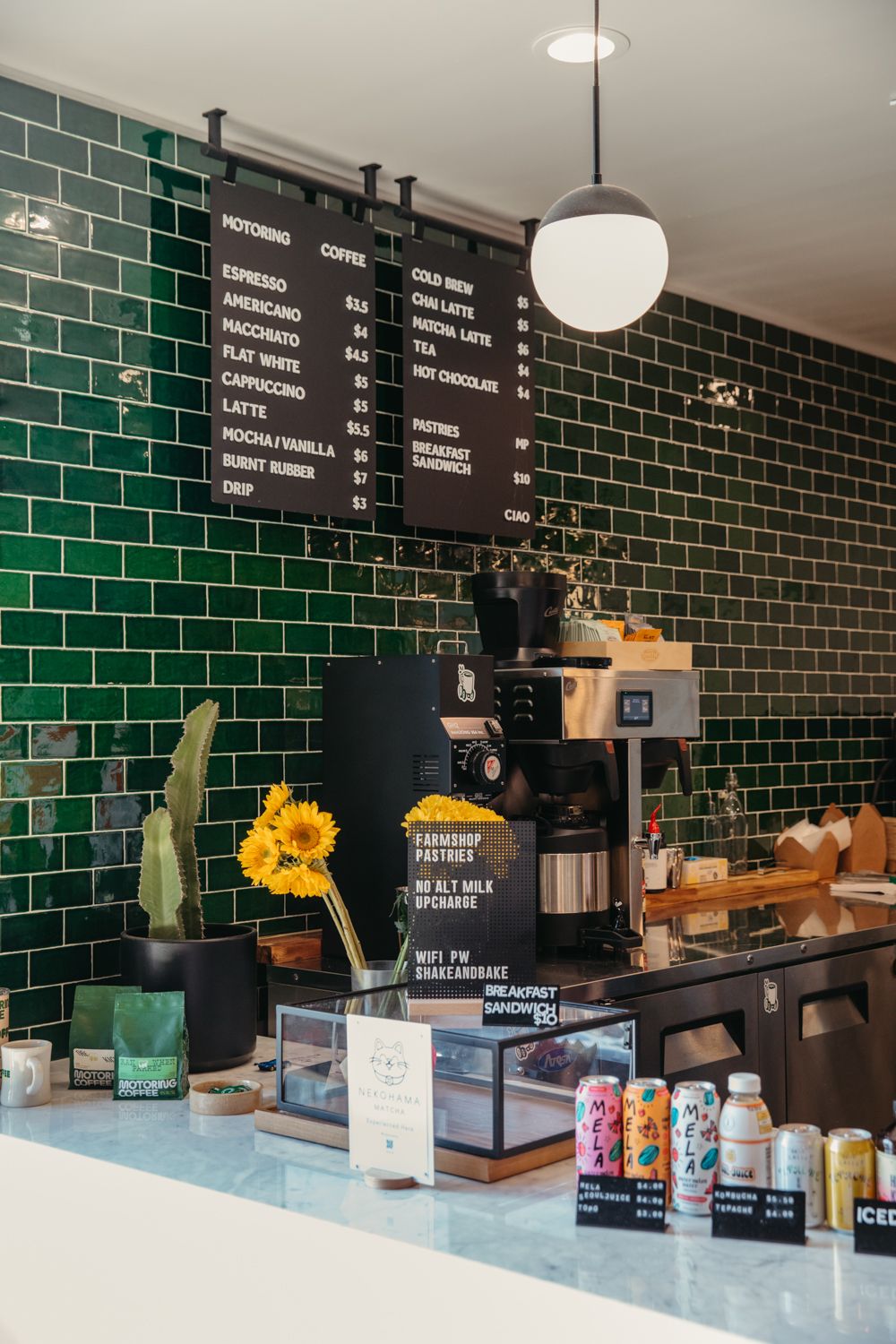 "Coffee was always a part of early morning drives and meet-ups, so we decided to launch our own coffee brand and coffee shop that is attached to our social club but public-facing", hence the creation of Motoring Coffee. Their flagship store is located in West Los Angeles and just opened in March of this year.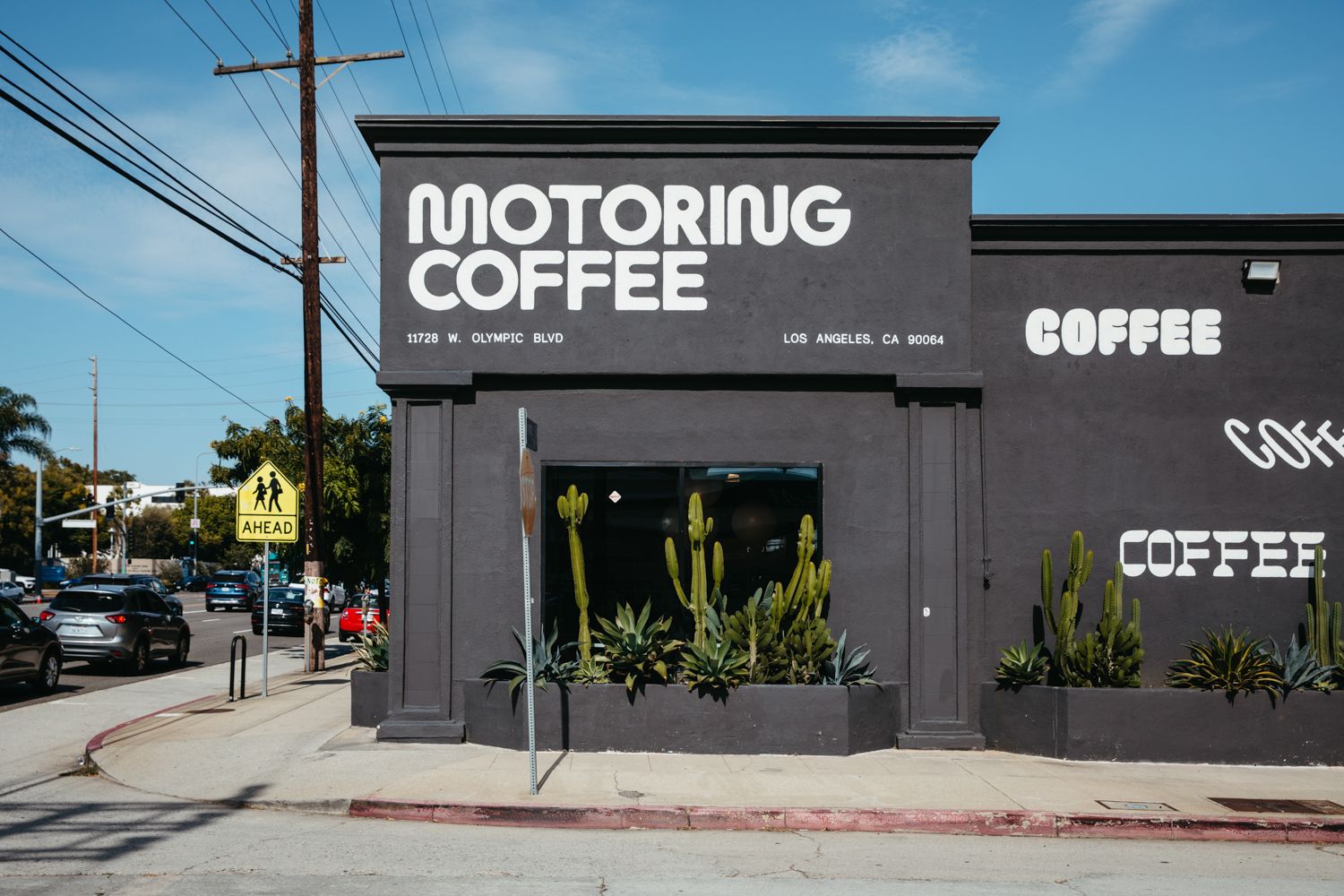 At Motoring Coffee, what will grab your attention first is the sleek black exterior of the shop, adorned with varieties of cacti that line the walls, against the all-too-familiar urban backdrop of Los Angeles, California.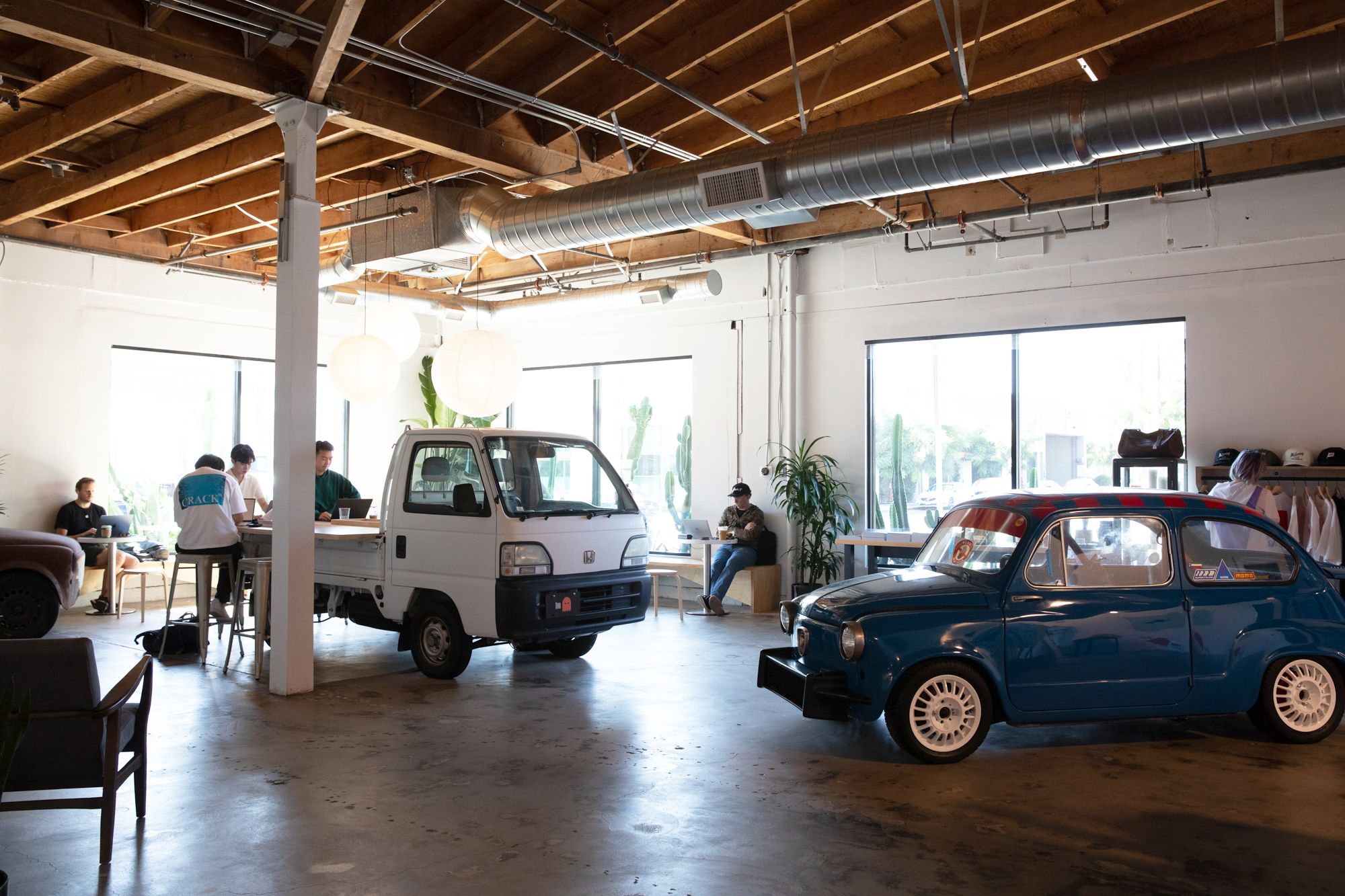 Inside, Michael shares that since opening, the shop has been "complete with a rotating display of classic cars and a communal table built out of the bed of a 1998 Honda Acty truck imported from Japan", definitely a sight to behold for car enthusiasts.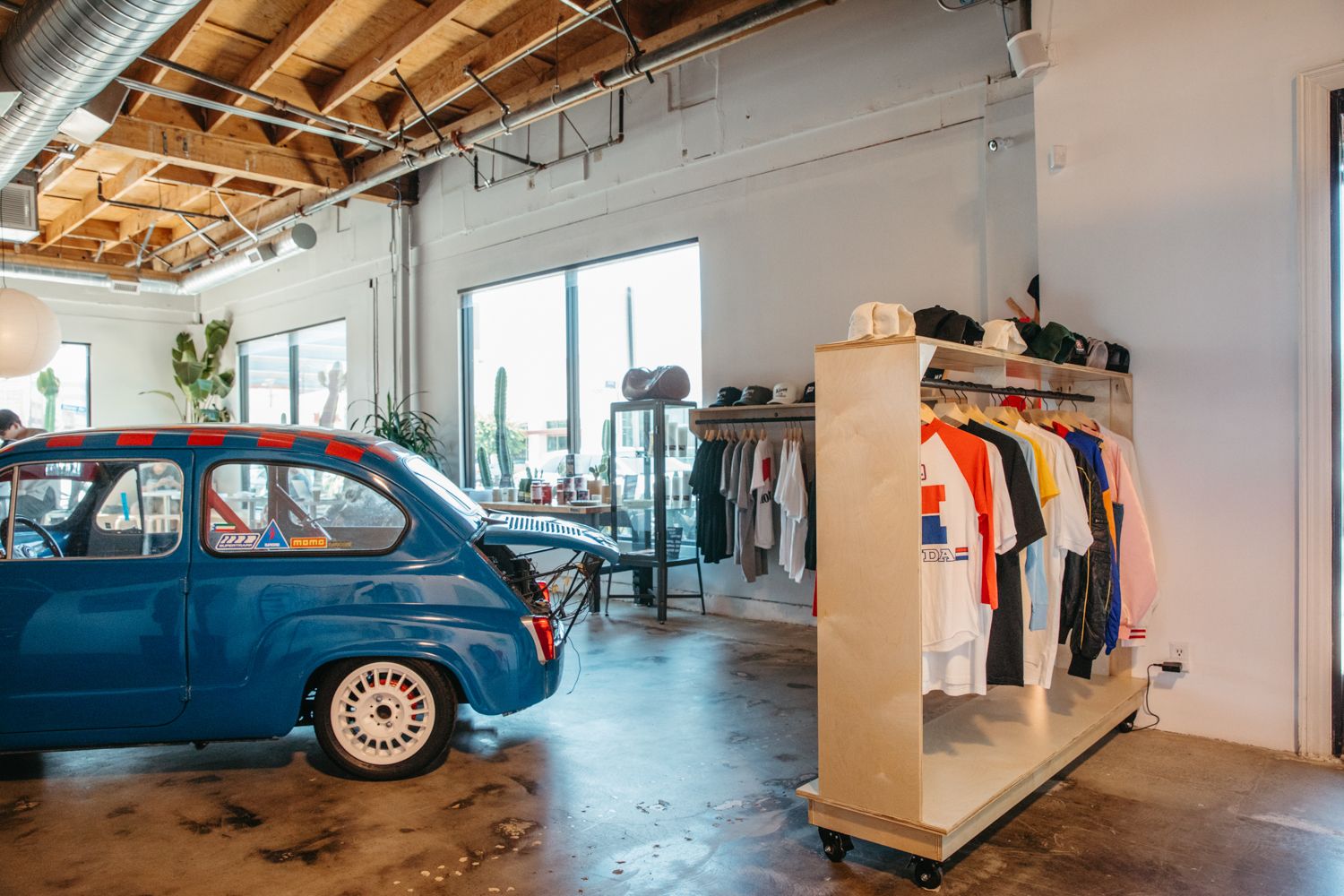 The shop also has a co-working space that ties everything together and a retail corner where all merchandise and coffee products are displayed. That is where noissue comes in.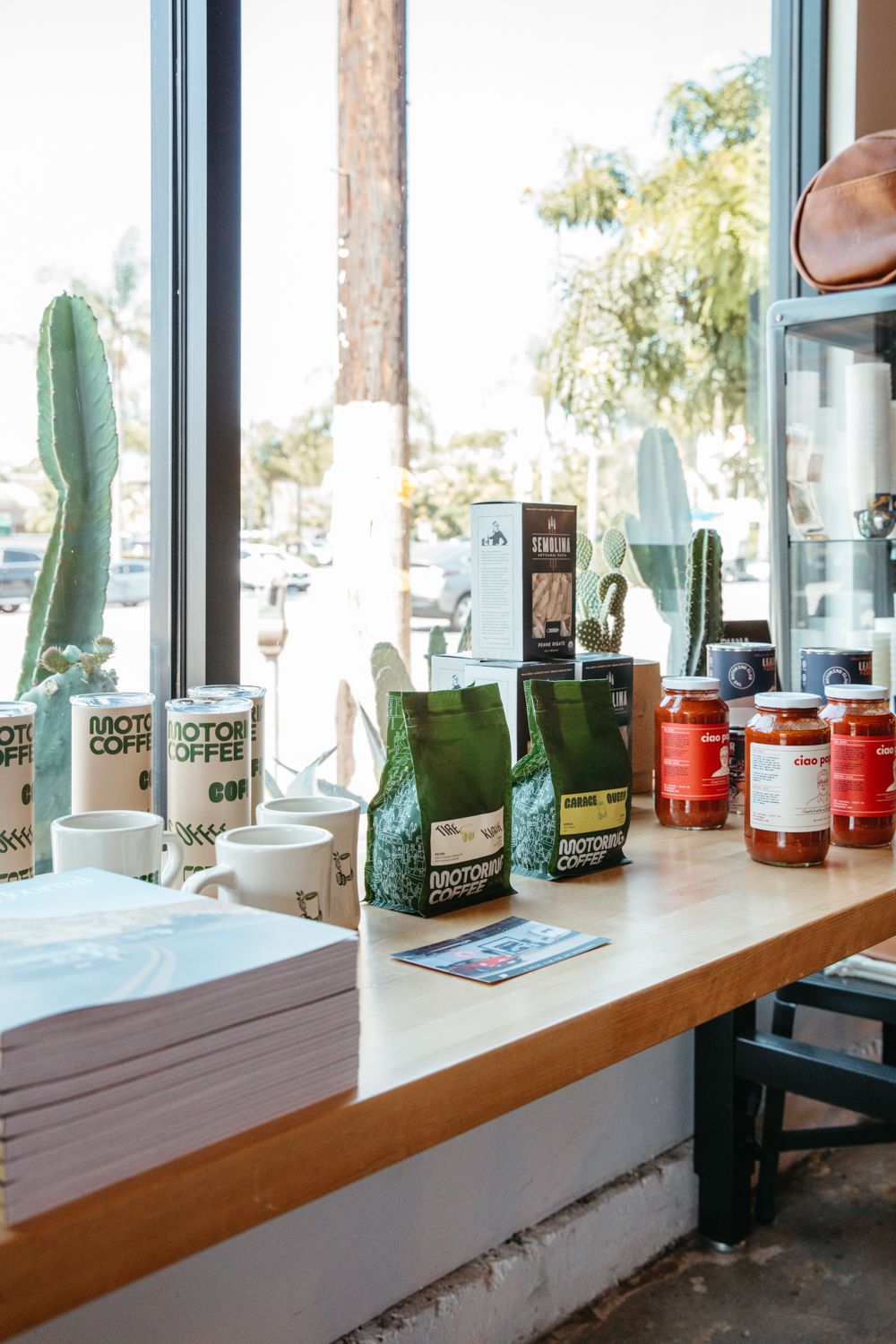 Motoring Coffee uses noissue Custom Coffee Bags in 12 oz. for their retail coffee, all of which—Garage Queen, Tire Kicker, and Ran When Parked—are available in both their shop in store and online.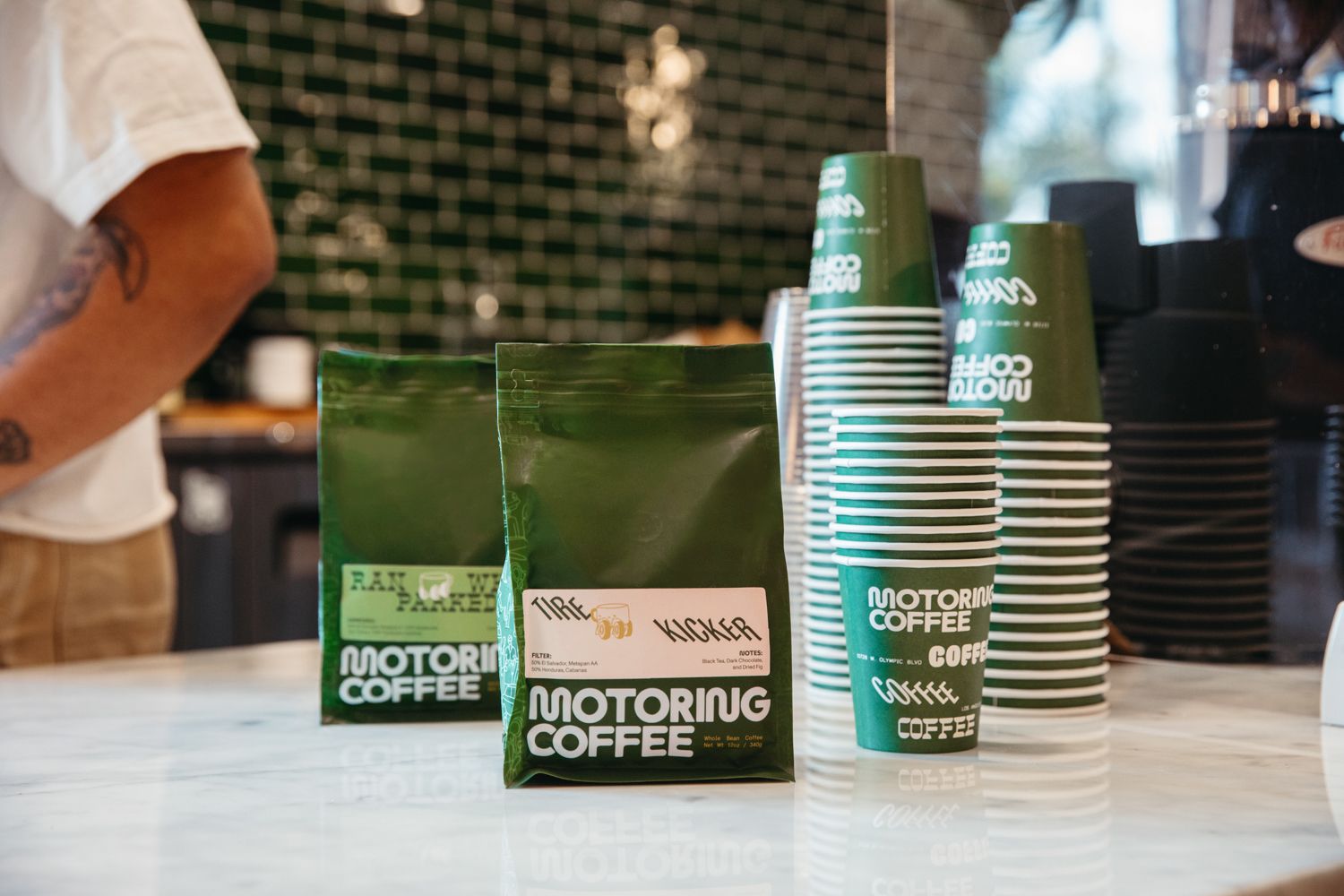 The design was influenced by a variety of elements, but most notably, the idea was to be bold and different. "So we did a stand-up bag in our signature green with some art elements from Alina Carballo on the sides of the bag, topped off with our text and branding that Cameron Brocksen, our creative director, crafted.". Our custom block bottom coffee bags with pocket zippers are not only fully customizable in all fronts but are also printed with FDA-approved soy-based inks and are conveniently recyclable, so they go back into circulation after use.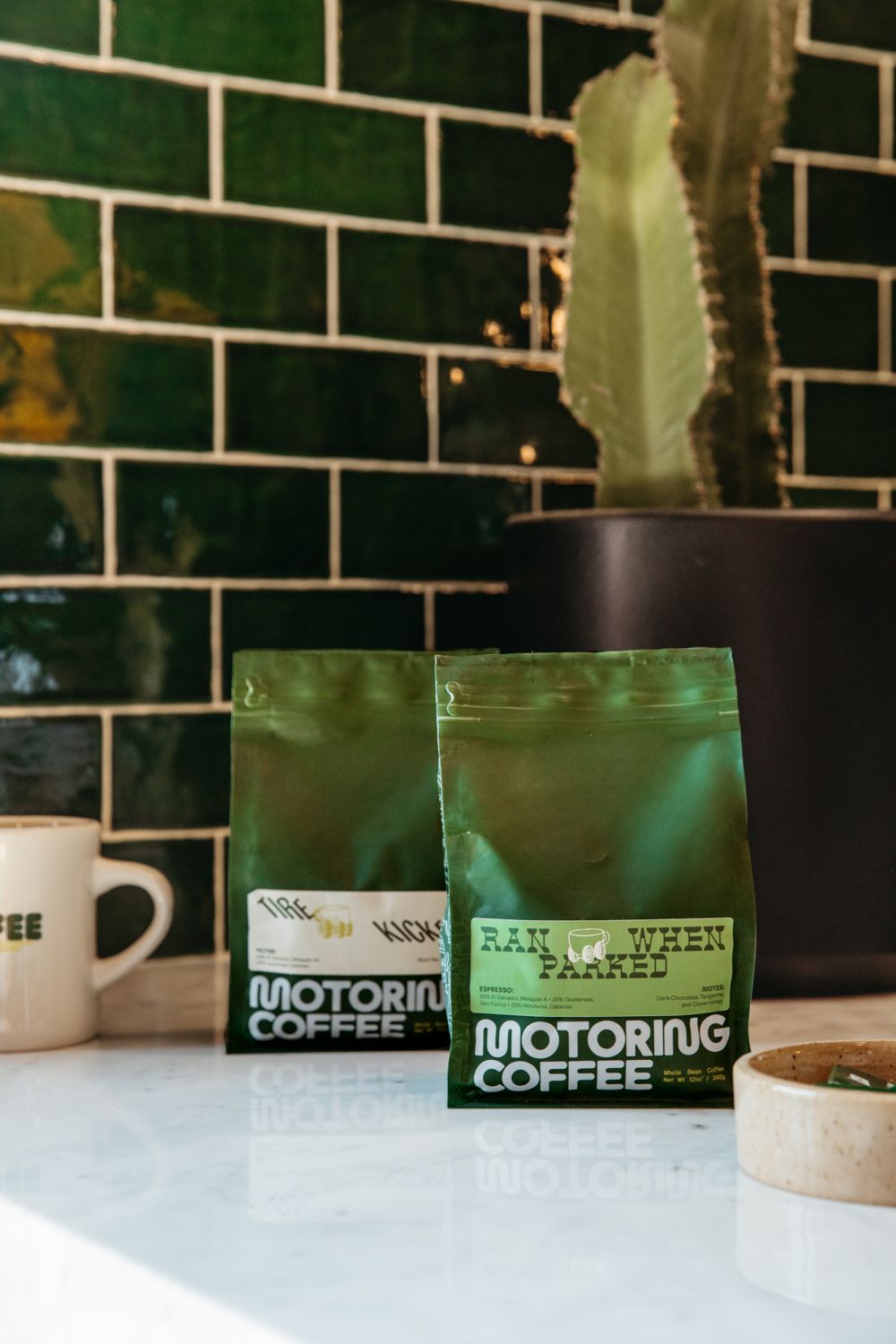 They also use noissue Custom Tote Bags detailed with Motoring Coffee's logo and shop location, making it easy for their brand to get recognized wherever their customers go. Convenient and reusable, these custom tote bags are made with GOTS-certified 100% organic cotton, making them a high-quality and worthwhile branding effort for any business.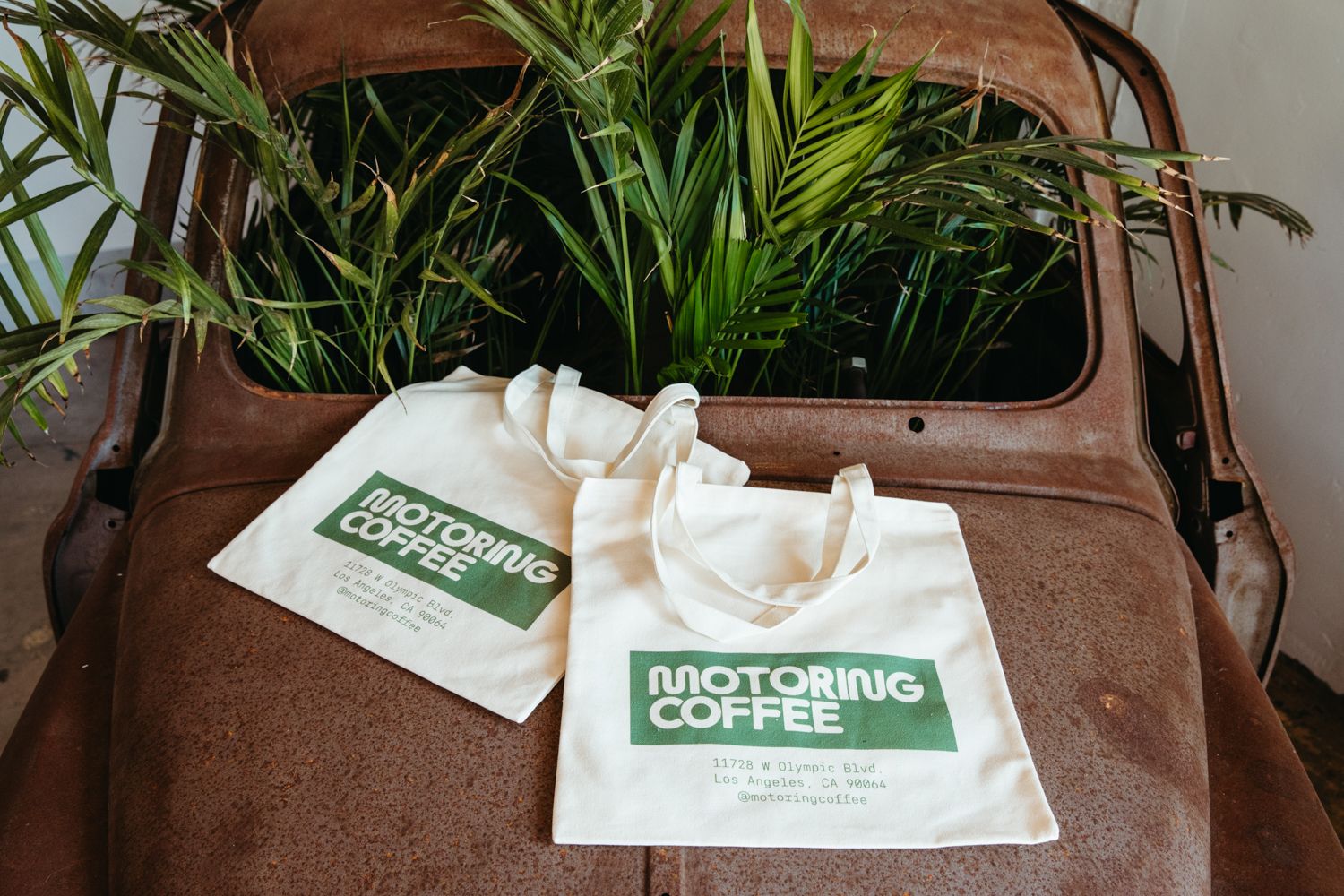 As to why Motoring Coffee opted for noissue to provide their food packaging needs, "We care a lot about design and branding, so knowing that noissue comes from that world was big for us. We want to make sure our packaging company cares about the tiny details as much as we do and they do. We also want a partner we can grow with and offer a wide variety of products, so it's nice knowing that they can craft whatever we need, and we can work with just one company as opposed to multiple vendors.".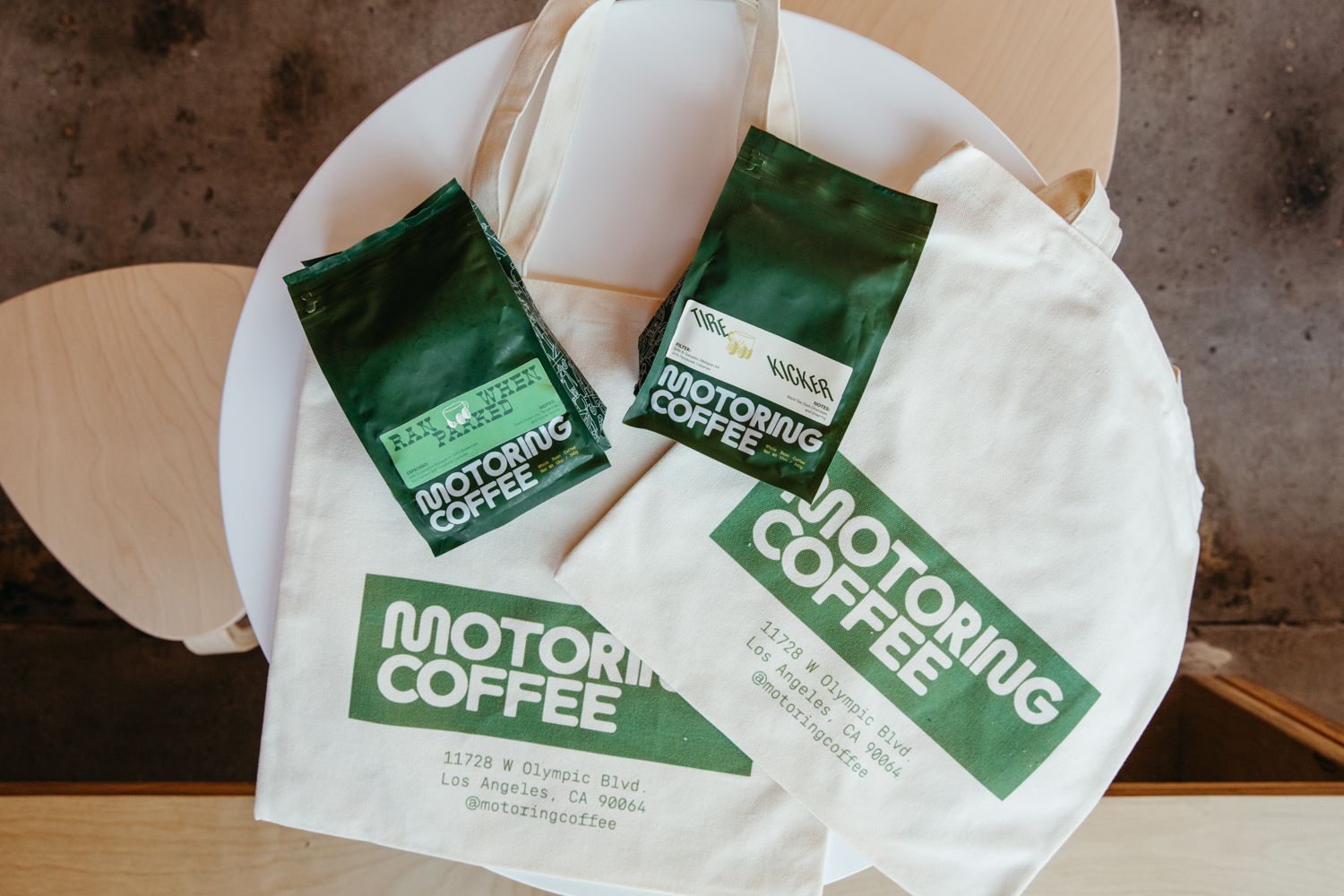 Come pull up in your favorite ride and get your daily dose of coffee at Motoring Coffee, located at 11728 W Olympic Blvd. Los Angeles, California.