By incorporating Eastern ancient practices and Western modern discoveries, Terra & Co. creates the perfect alternative to standard oral care products by using non-toxic, plant-based ingredients that do not compromise in effectiveness. Their products are PETA-certified and cruelty-free, too!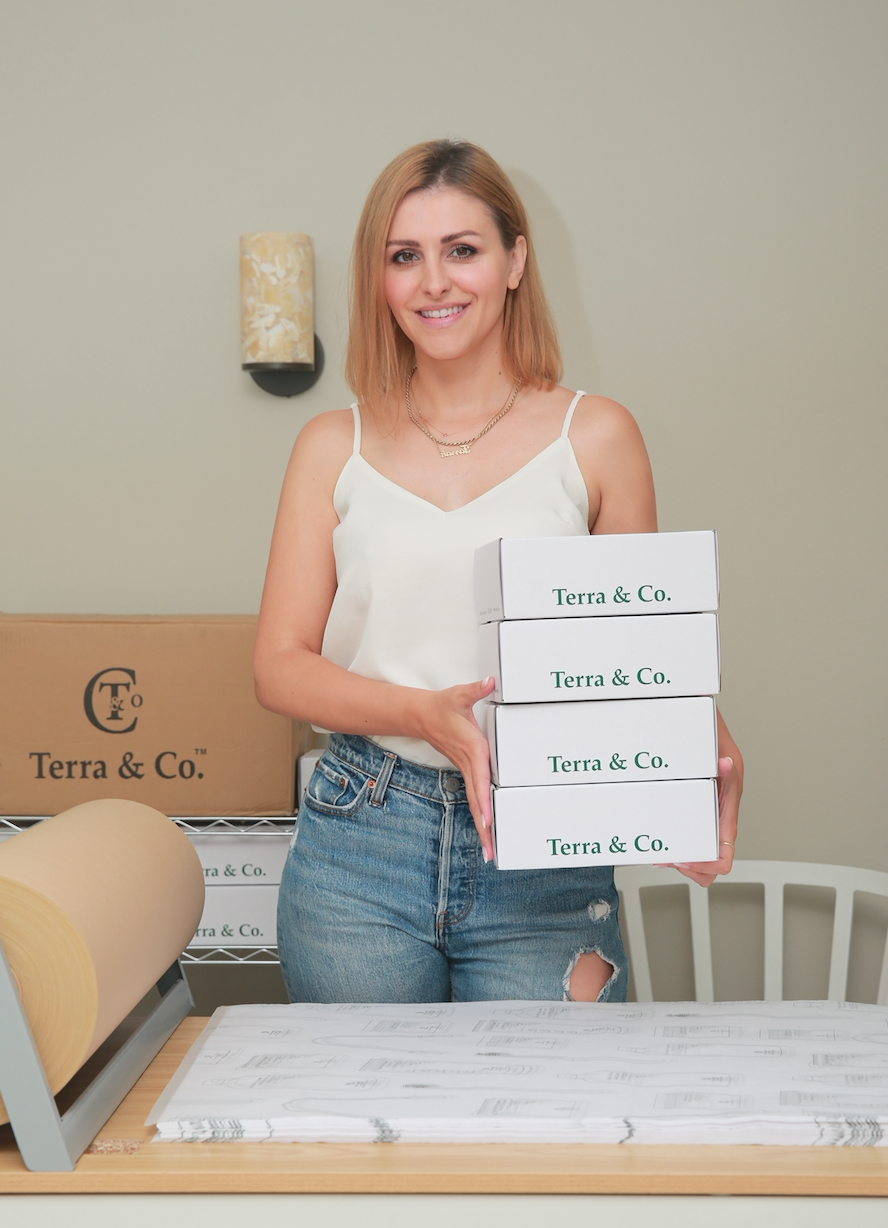 Founded by sisters Amra and Azra, Terra & Co. has become a staple in many people's homes. Using formulations that are backed by experts, they offer a collection of toothpaste, mouthwash, and other products like floss and brushes.
Terra & Co. does not compromise when it comes to sustainability, so they make sure that the containers they use for their products and the packaging they ship them in are all made sustainably or with sustainable materials. Read on for more!
Tell us a bit about your brand, introduce it to the world!
Terra & Co. was founded by Co-Founders and sisters, Amra and Azra Hajdarevic. Pregnant with her daughter, Amra developed teeth-whitening toothpaste in her Los Angeles kitchen, safe for her and her unborn child. Five years later, and with thousands of products sold, Terra & Co. is disrupting the conventional oral care market. We let dentists focus on disease while our passion is to bring gentle oral care products to protect against early tooth decay and balance your oral microbiome to promote a natural body defense system.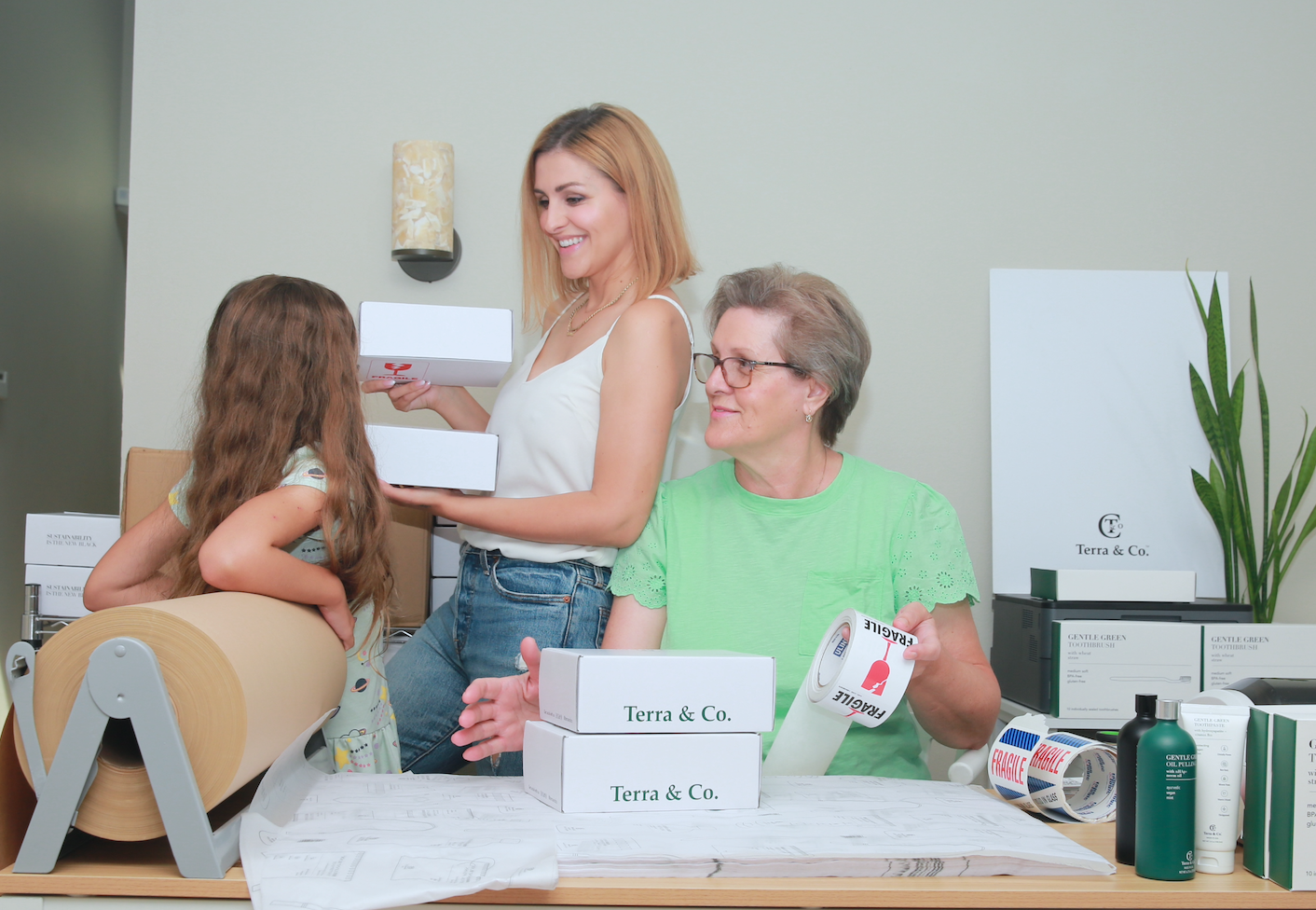 If you're new to Terra & Co. here are a couple of things you should know about us:
You'll never see fluoride in any of our formulations.
Artificial is a dirty word.
We're not only female-owned but women-operated!
Tested on all types of smiles, never animals.
We don't judge if you've never scraped your tongue.
Tell us about the design for your packaging and how you're using them?
Our simple and clean formulations mimic our minimal and sustainable packaging. Using eco-friendly materials matter, like noissue's 100% compostable Tissue Paper. We love each shipment's special touch with our custom design made possible with noissue.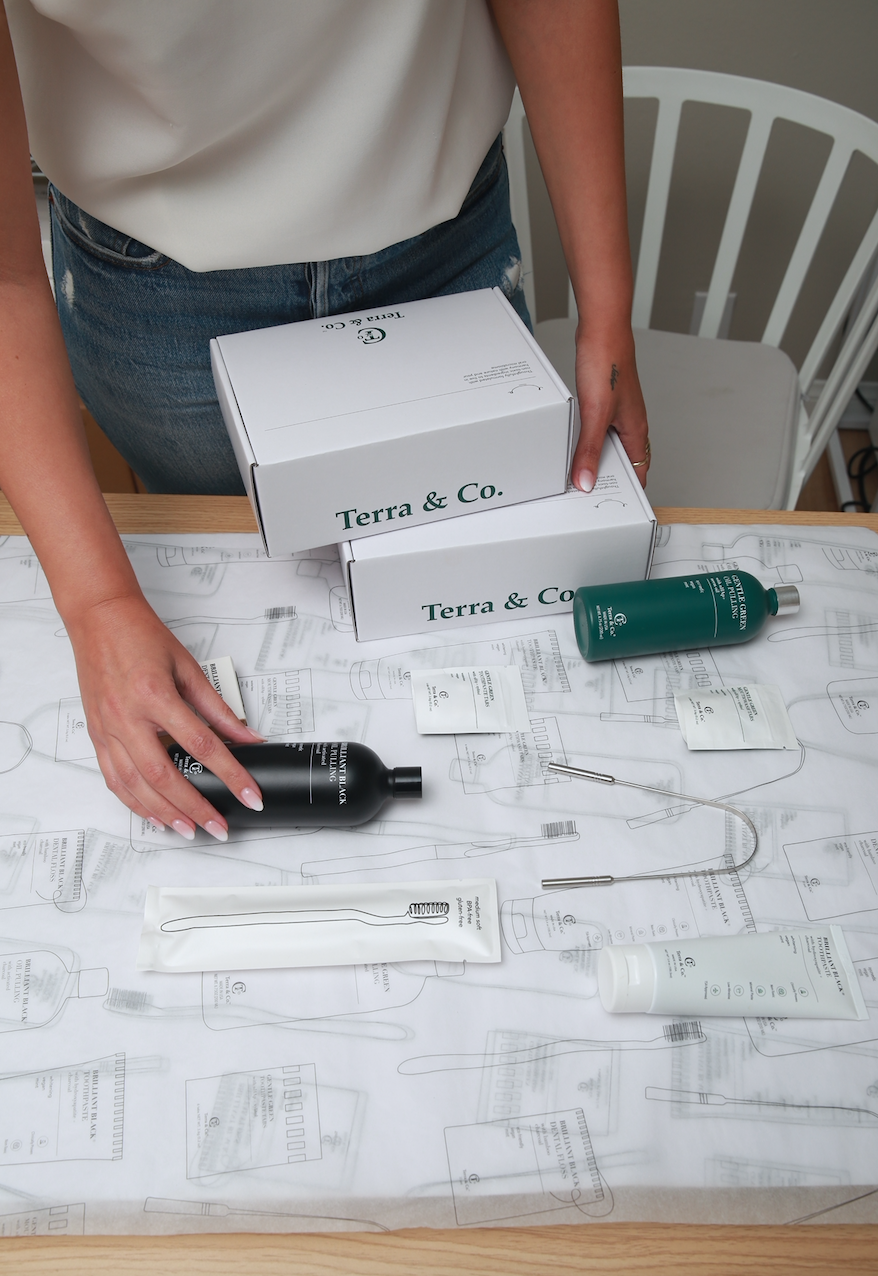 What made noissue a good fit for your packaging?
For our business, noissue was a perfect fit as they offer low minimums with a customizable design. Big win for a small biz!