We chatted with the team at Perc Coffee about the adventures of making great and amazing coffee without compromising the fun element, sharing it with everybody—the specialty coffee curious, expert, or just a little bit of both—and turning ordinary times into extraordinary; and how the essence of all that combined is evident in the funky and eccentric characters on their food packaging!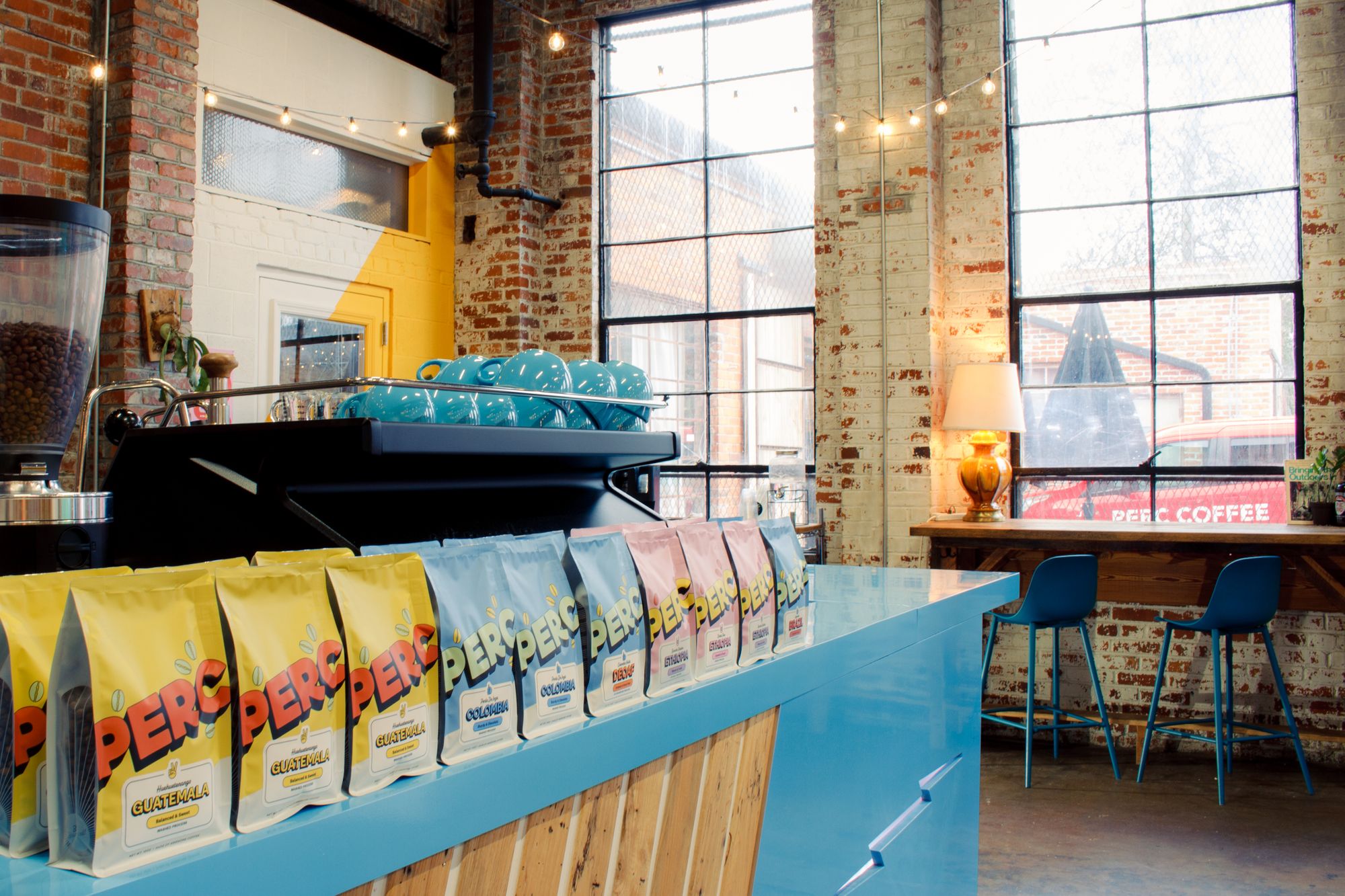 Perc has a great origin story, and some really fun colors and aesthetics in the brand. Tell us some of your favorite things about Perc Coffee!
We started in a tiny space in the Starland dairy. Our founder Philip would crank up some tunes, fire up the roaster, and ride around town sharing amazing coffee with folks.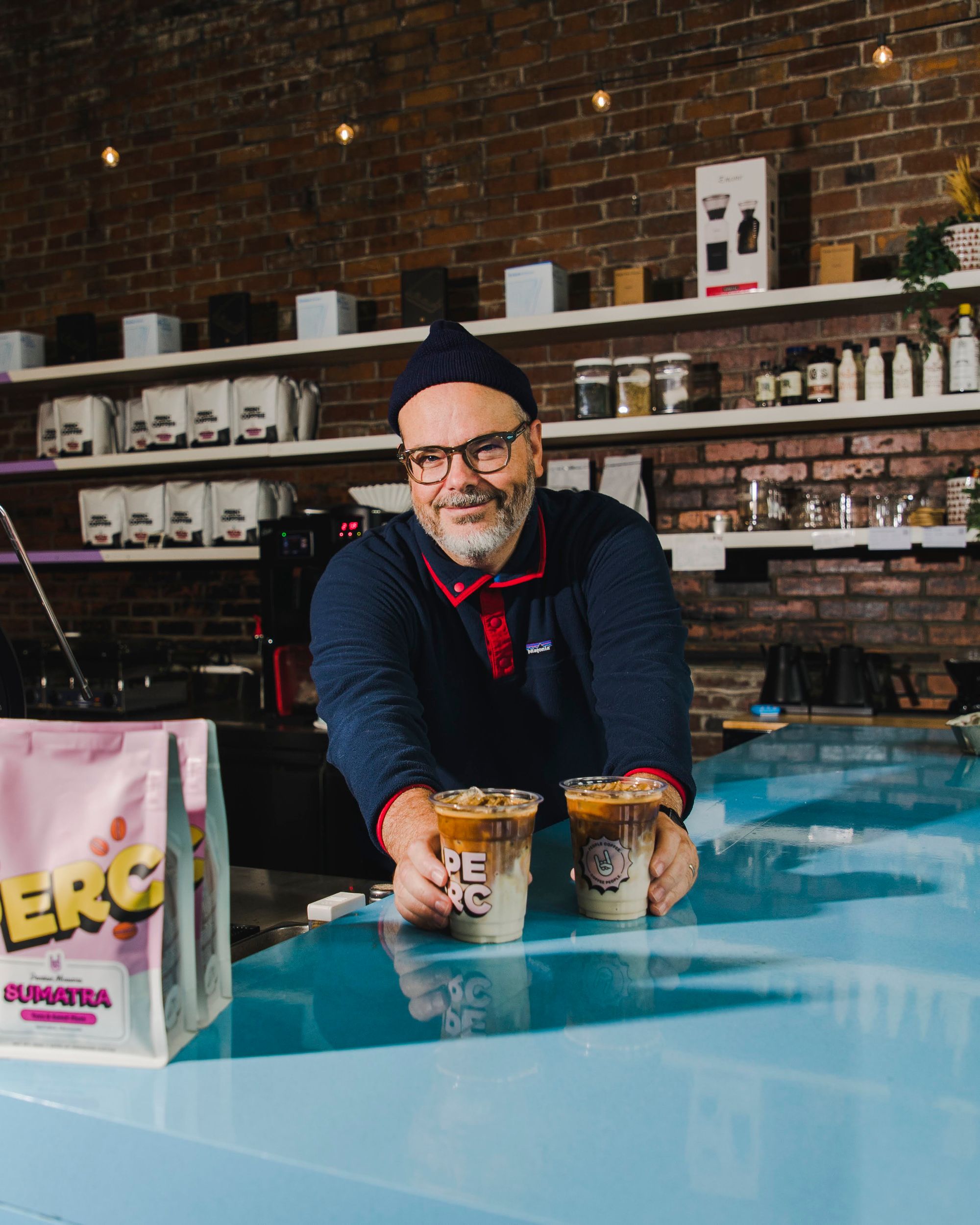 Back then we were "Panther's Eye Roasting Company", but it quickly was shortened to the catchier acronym PERC. Our goal has always been to share good times and amazing coffee with everyone we meet. The vibrant colors we use in our designs are used to help us feel approachable for the specialty coffee curious, and to remind the specialty coffee experts to relax, have fun, and experiment a little!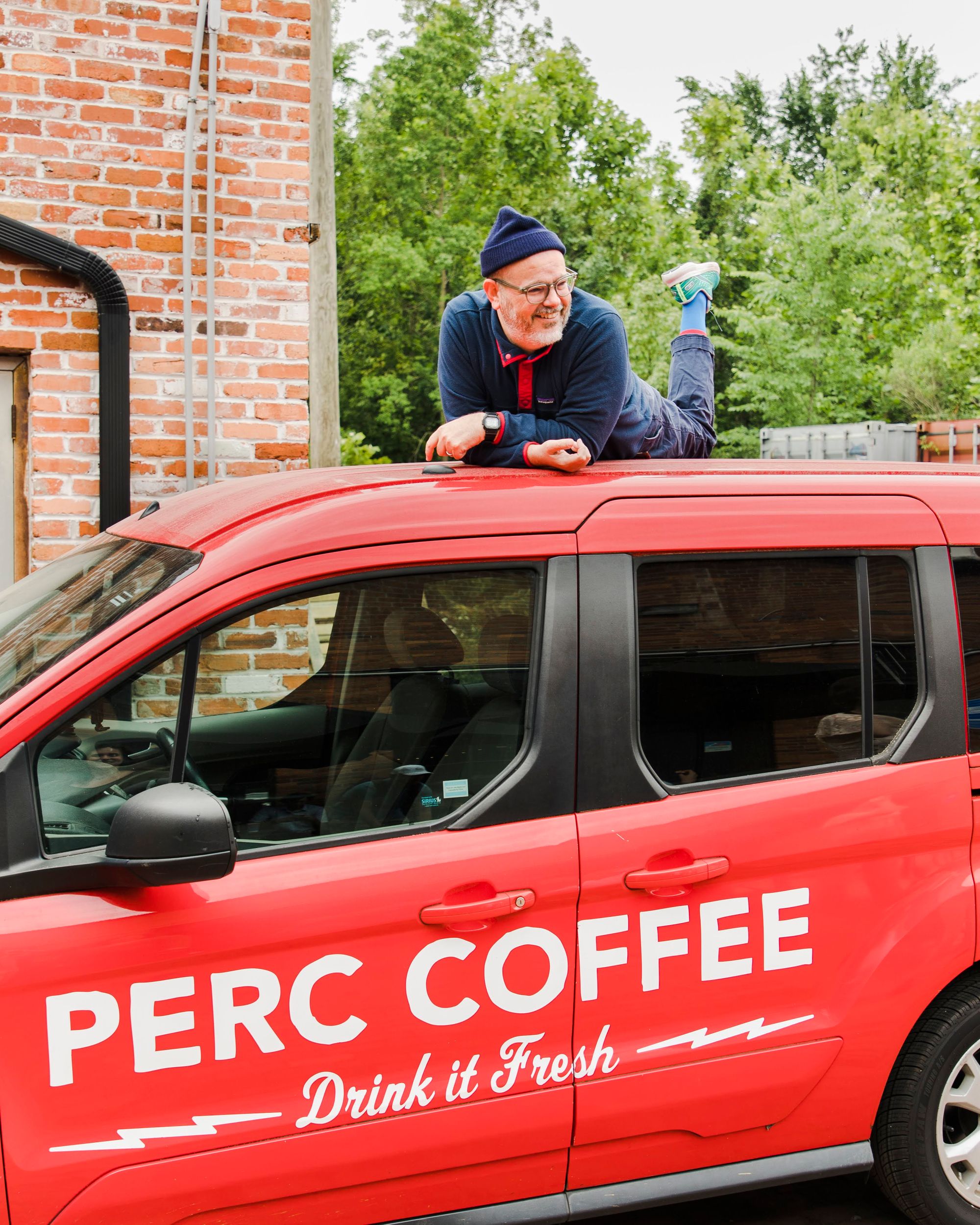 We love the Grease Resistant Paper design, tell us more about it!
Our grease resistant paper is a fun, stylized pattern that encompasses all that PERC is. The "wild panther" is a tribute to the early days when we were still "Panther's Eye Roasting Company". The wild panther also serves as one of our "vibe" mascots, along with the "mild octopus" shown in the design, and the "balanced peach". All of our coffees here at PERC are categorized by the flavors they pack: vibrant and fruity coffees are wild's, sturdy and sweet coffees are mild's, and coffees that offer a little of both are balanced. This design was a blast to make! Other fun elements of the design we included is our rock-finger skater which also serves as an indicator of wild coffees and wild times, the PERC tongue to excite your taste buds, and our electrifying bean-bolts.
What made noissue a good fit for your packaging?
We chose to source our goods from noissue because they seemed like great people who go above and beyond simply offering high-quality goods. We found that your site was easy to navigate, the people were kind and accessible, and the resources you offered like the inspiration and sustainability pages were just the cherry on top! We couldn't be happier with our product and we look forward to sourcing more from noissue in the future.