It is not always easy to find clothes that not only fit well and look amazing but are also made sustainably. We chatted with Desiree, the founder of Poplinen, about creating a brand that puts sustainability and inclusivity at the forefront without compromising quality.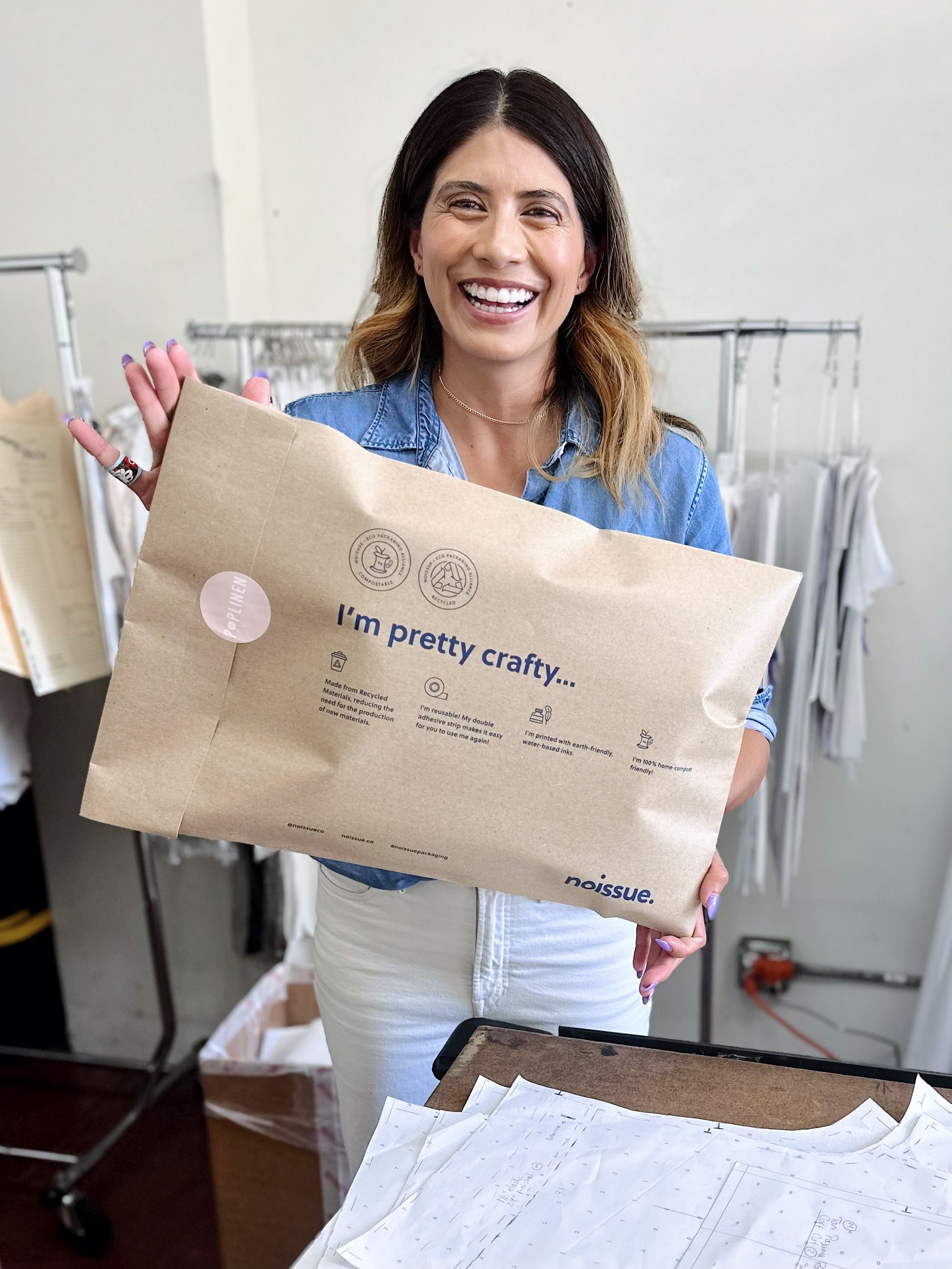 Poplinen is a clothing brand based in Los Angeles, California, that caters to every woman, no matter their shape, size, or color. The brand creates timeless wardrobe pieces in a range of sizes and colors that perfectly fit your personal style and seamlessly flow with the seasons. And to capture the importance of weaving sustainability and quality into every garment, they use plant-based fabrics and low-impact dyes.
To further reflect the overall look and feel of the brand in their packaging, Poplinen partnered with noissue for their sustainable packaging needs. All of which are made from recycled materials and are fully compostable. Learn more about Poplinen and their packaging journey here!
Tell us a bit about your brand, introduce it to the world!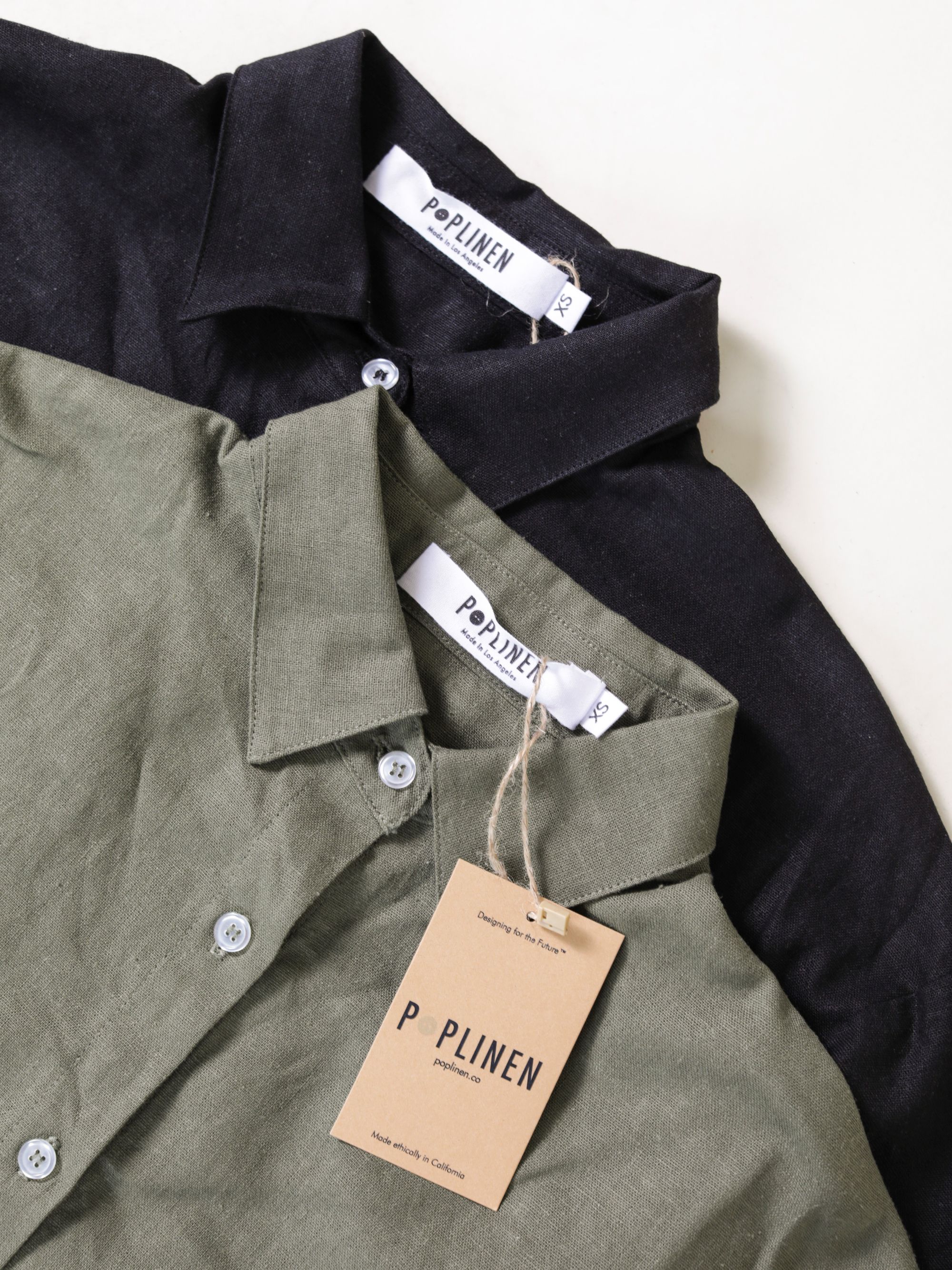 Poplinen is more than just a clothing brand; it's a movement built upon sustainability, diversity, and inclusion. As a women's clothing brand, Poplinen understands the importance of trust between the brand and the modern-day female customer. That's why the three main value pillars of the brand are sustainability, diversity, and inclusion.
Poplinen offers ultra-cozy, plant-based essentials made ethically in Los Angeles, California, with extended sizing ranging from XS to 3X. Led by a woman of color, Poplinen is on a mission to offer sustainably and ethically made clothing at an accessible price-point.
The brand's vision is to reimagine the way people shop for their lifestyle through education and by providing inclusive and innovative solutions. Poplinen is committed to increasing awareness of sustainability issues for a more equitable climate future.
Tell us about the design for your packaging and how you're using them?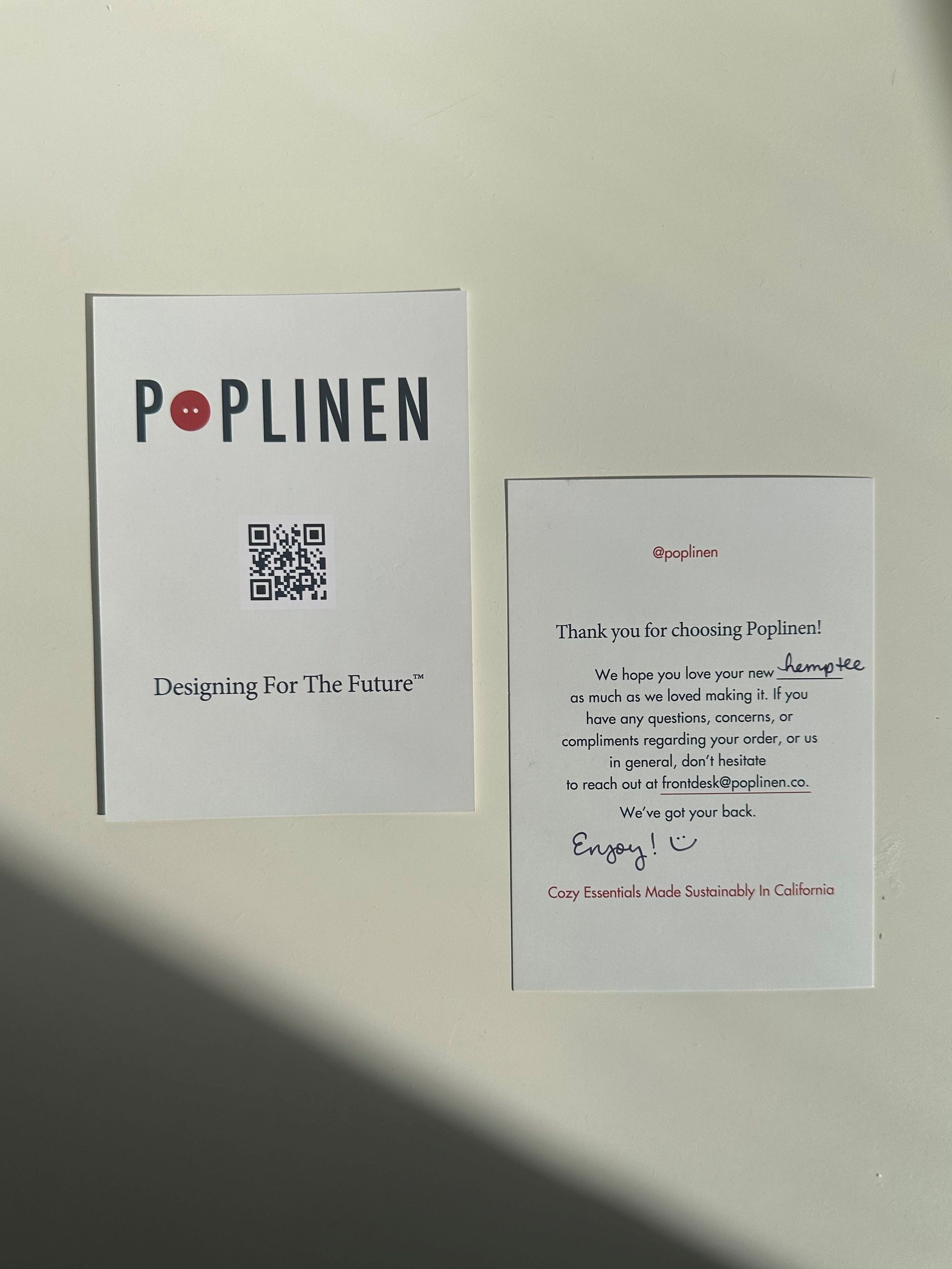 Poplinen's big rule of thumb in all our design efforts is to have the least harmful impact on the environment. And when it comes to packaging, it's crucial we refrain from plastic while also sharing the importance of creating less waste and making it fun while doing so.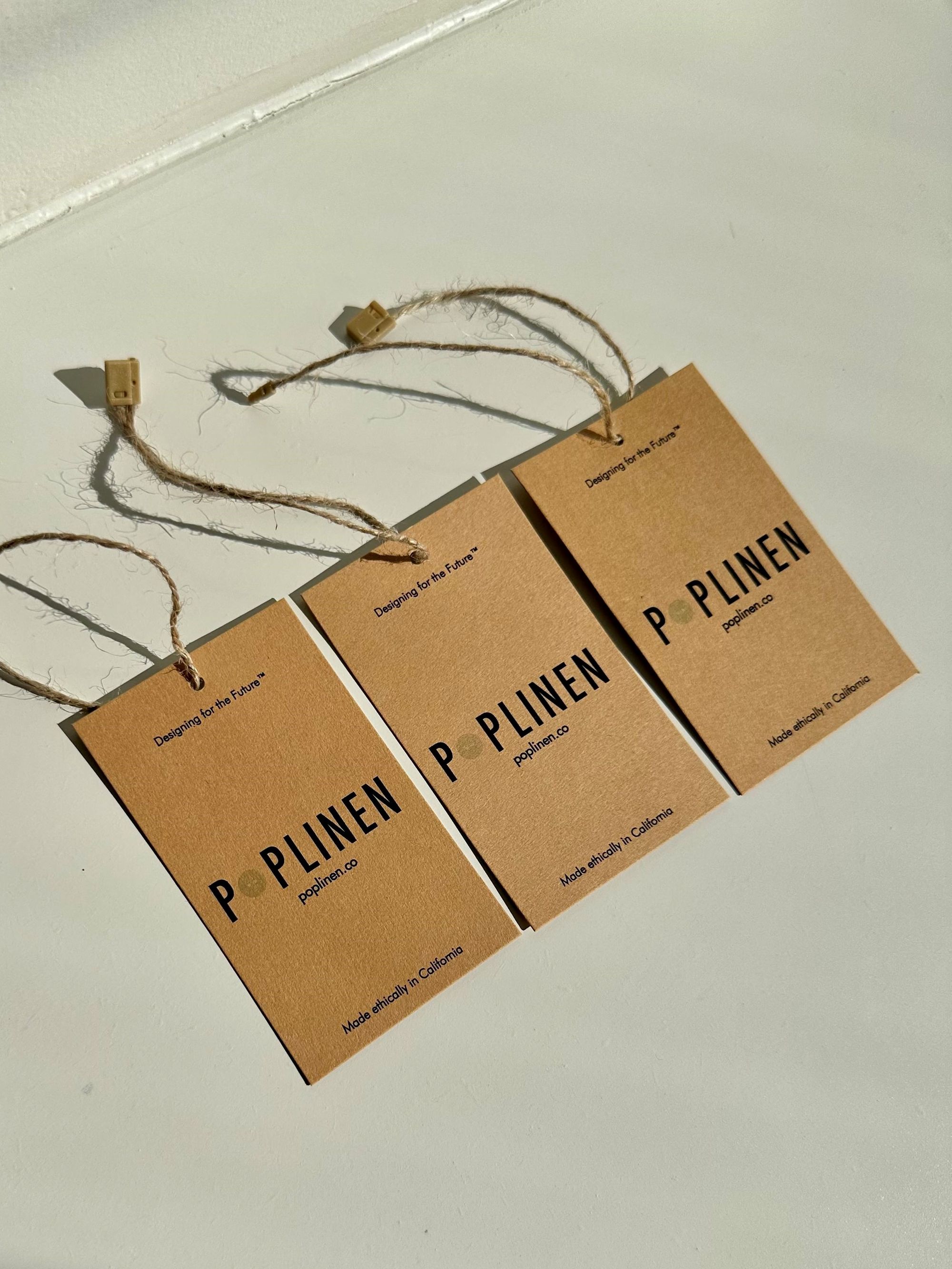 We've partnered with noissue on all our packaging because our values align with their compostable mailers, recyclable stickers, custom cards, and hang tag options. We believe it's important that our packaging is simple, but also educational and inviting.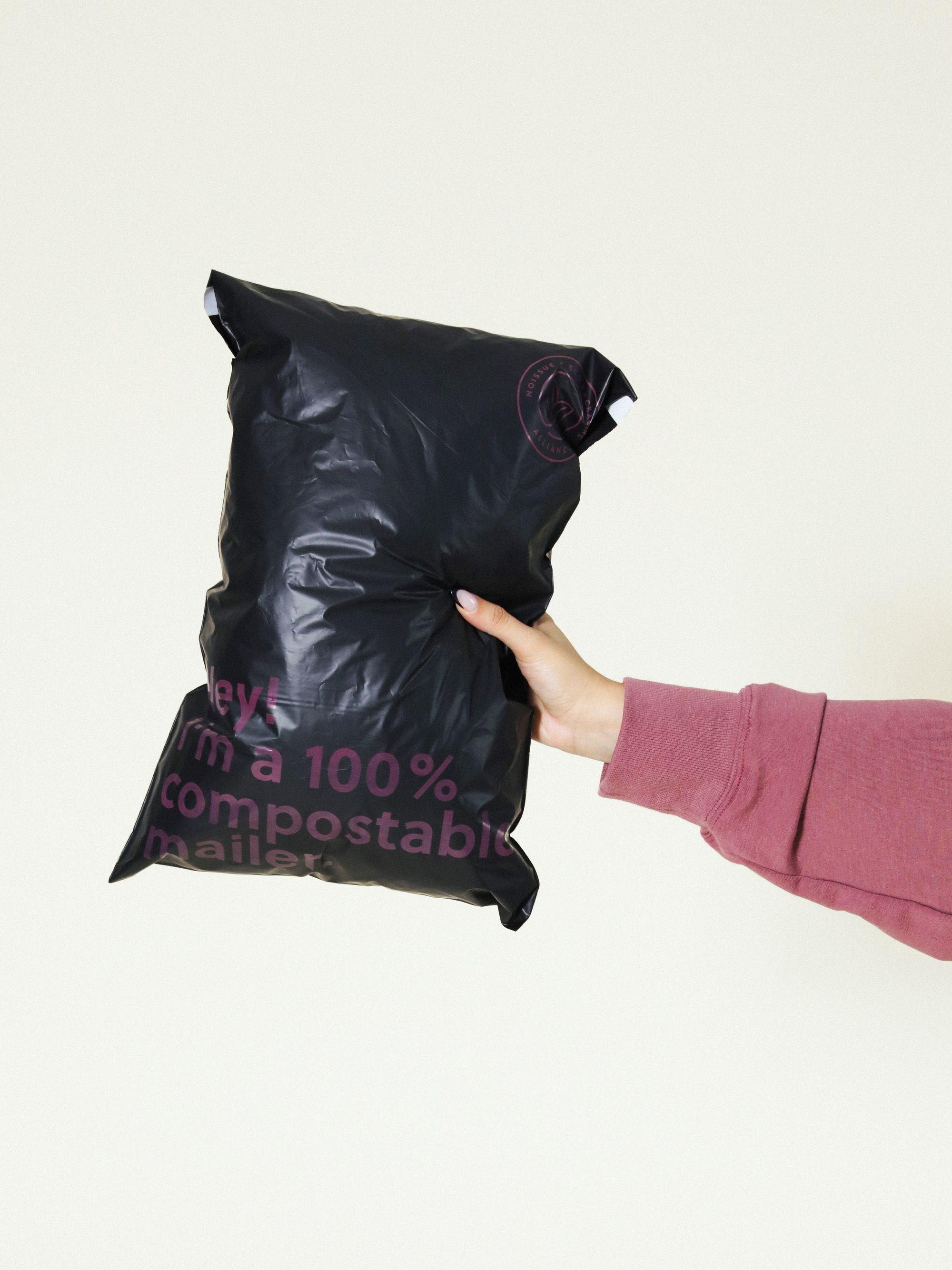 What made noissue a good fit for your packaging?
I'm a big fan of noissue and all the new options they keep coming out with. Their packaging, values, and design compliment the Poplinen brand very well. As a small business with a mission of putting sustainability first, companies like noissue make it that much easier and accessible to choose earth-friendly options for all our packaging, messaging, and branding needs.
I love how seamless the process is for making customizable, eco-friendly packaging and at low minimums, which is a big win for a small business owner who needs to stay focused on growing the business!