It's fair to say that the fashion industry is one of the biggest polluters in the world, and with the surge of fast fashion, textile waste is dangerously increasing by the minute. Similar to food, from sourcing all the way to dining, there's waste all over. Combining all those factors to create an innovative solution is how Terratela comes to fruition.
At Terratela, the mantra is to wear what you don't eat. We chatted with Natalia, the founder of Terratela, about repurposing food waste and weaving it into sustainable garments, hence the creation of their innovative fabrics, SeaFibe and SoyFibe. SeaFibe was developed by combining seaweed and eucalyptus pulp, while SoyFibe was made from soybean hulls and hemp strands.
Their commitment to sustainability not only shows in their work towards transparency and traceability in their products but also in the packaging they choose to support those products. Terratela partners with noissue for their sustainable custom packaging needs, such as tissue paper and stickers, so not only do they look good in shipping but are good for the planet too. Read on to learn more!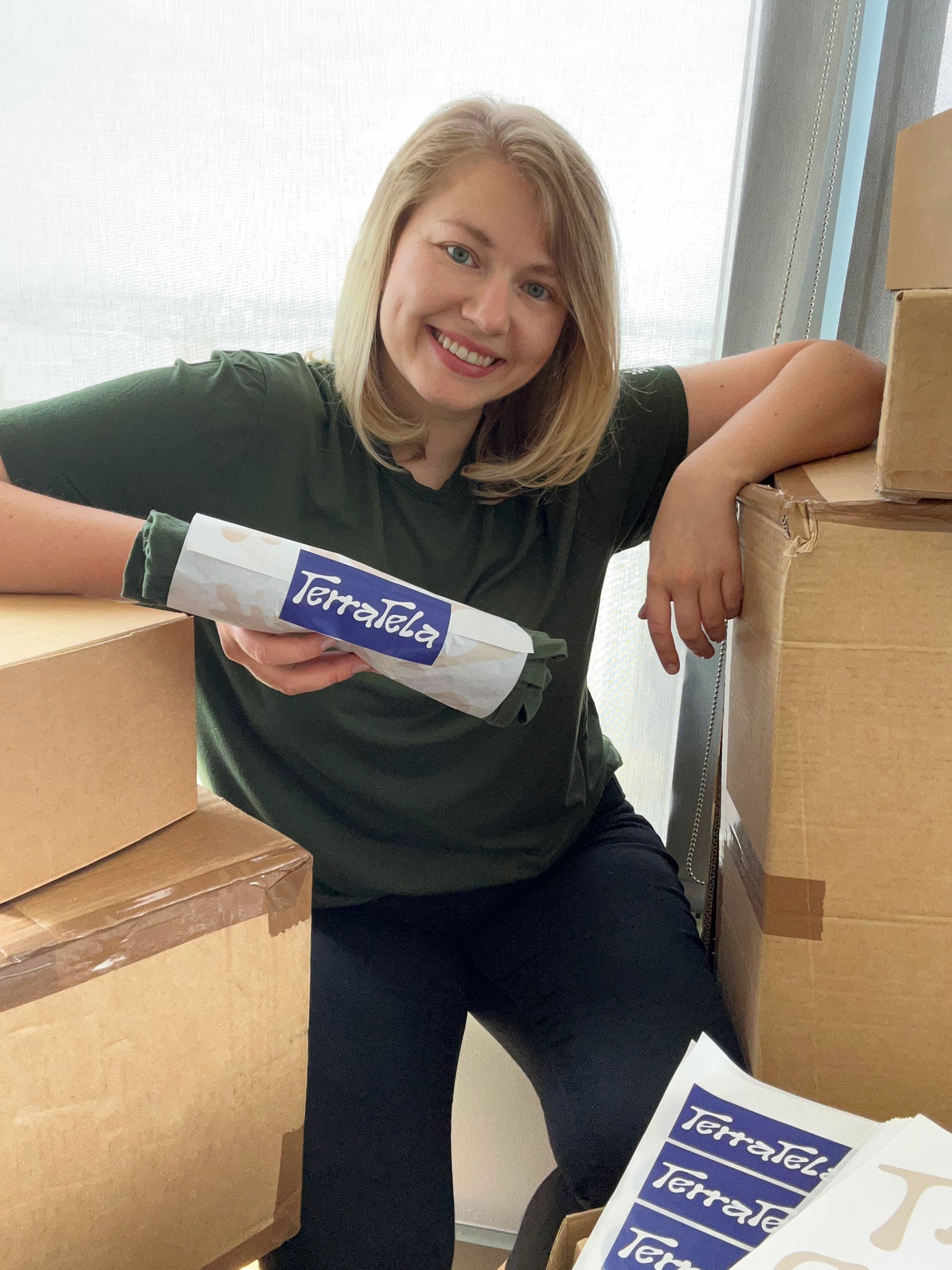 Tell us a bit about your brand, introduce it to the world!
Terratela is a new clothing company that sits at the intersection between fashion, food and sustainability. We design and develop unique garments using fabrics made from regenerative food and food loss. We believe the material that makes a garment should be just as important as how it looks.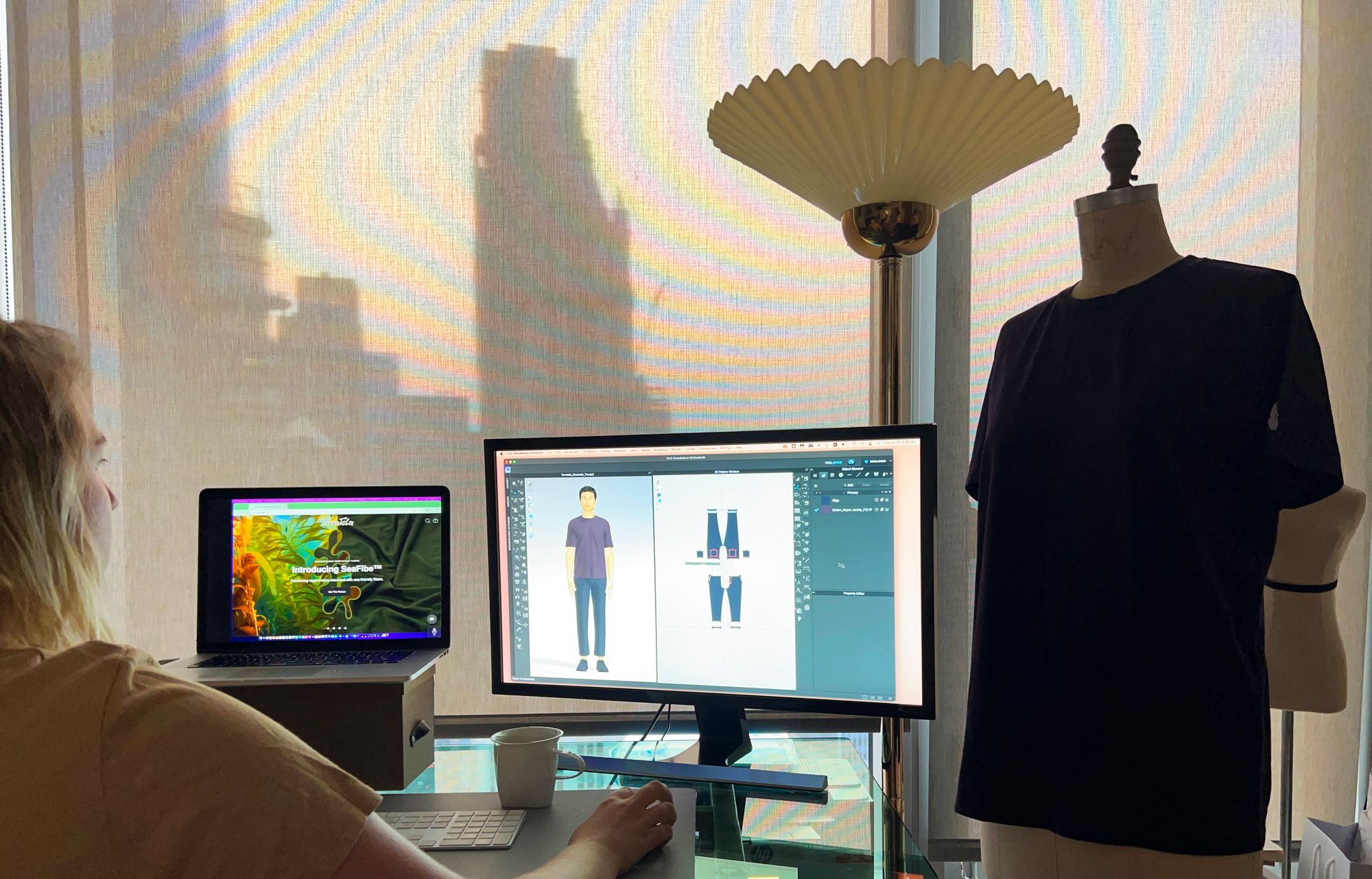 Tell us about the design for your packaging and how you're using them?
Terratela launched just a few months ago with our SeaFibe t-shirt, a garment made with seaweed fibers. We've since launched our SoyFibe t-shirt (made of soybean hulls leftover from tofu production) and have three more drops launching this year.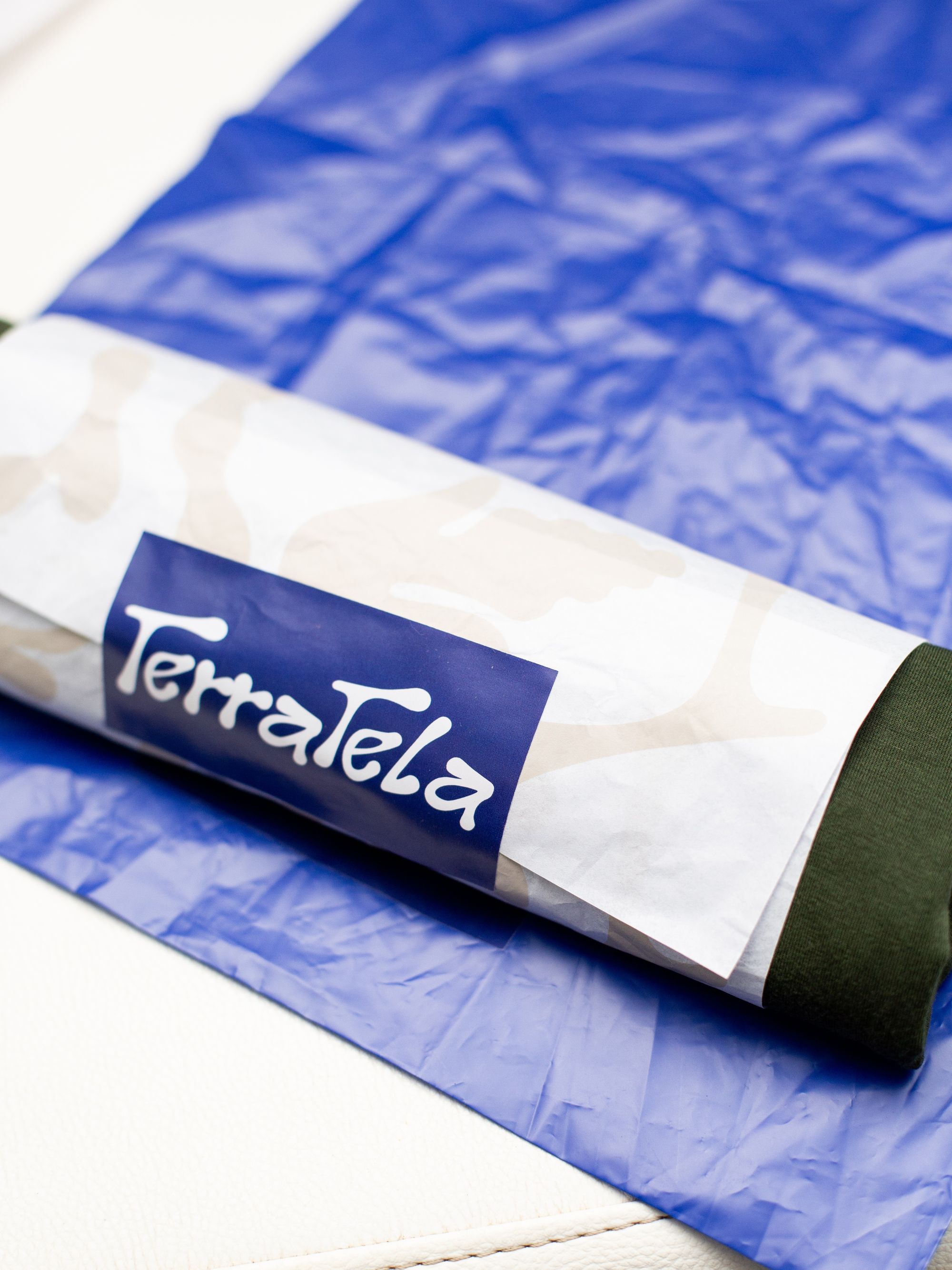 The tissue paper is designed to reflect the five logos of our first collection. Our bright blue sticker is eye-catching with our Terratela logo boldly printed in white.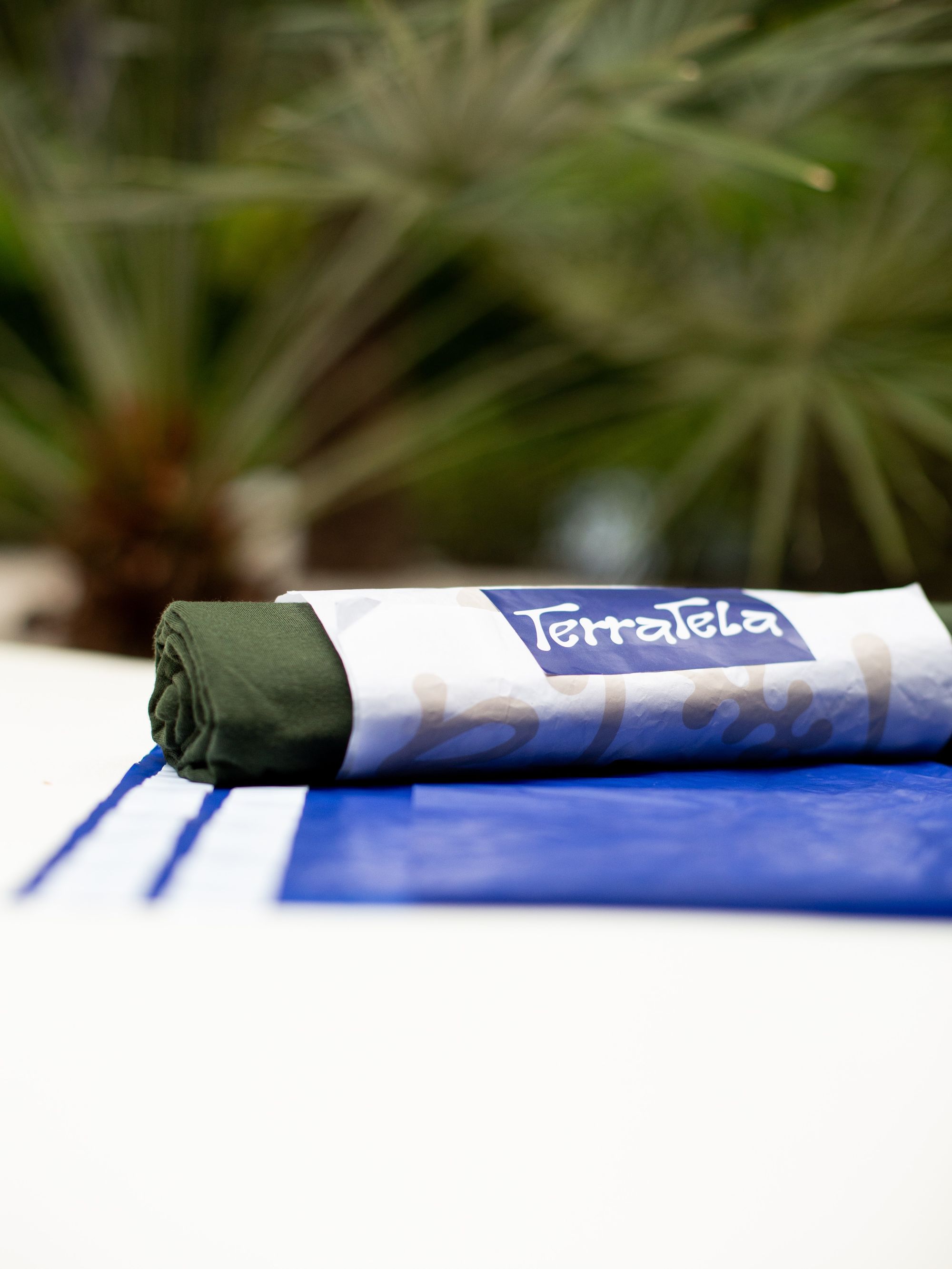 What made noissue a good fit for your packaging?
The noissue tissue paper and stickers were a perfect fit for Terratela because we are able to express our creativity in packaging while working with a company that's fully aligned with our vision of sustainability. We love that the items are compostable and recyclable without sacrificing quality and beauty.