In an industry filled to the brim with garments that are produced quickly and fade just as quick, if not quicker, a well-made piece of clothing is a breath of fresh air.
Meet Seek Collective, a slow-fashion label based in Berkeley, California. Carol Miltimore founded Seek Collective on her one-way trip to India. On her travels all over the country, she met with various traditional craftspeople, and there she figured out a way to create modern garments authentically and transparently, in collaboration with experts from these communities on natural dyeing, hand block prints, and handloom weaving, among many others.
Each design that Carol makes is meticulously turned into reality by these artisans in a process that usually takes months to complete and is done in small batches for intentional purchases and to prevent waste, first and foremost. This thoughtful and careful process also reflects on their packaging through its design, with which they partnered with noissue to create an on-brand, sustainable packaging suite. To learn more about their packaging essentials and more, read on!
Tell us a bit about your brand, introduce it to the world!
Seek Collective is a clothing company that has been committed to producing slowly and transparently through partnerships with craft communities and small scale sustainable manufacturers since day one in 2014. Each piece involves natural dyeing, hand block printing, handloom weaving, and/or hand embroidery. Seek Collective brings together art, ancient techniques, and a modern relaxed aesthetic to create luxury materials and items that prioritize the health and well being of our environment and all the people involved.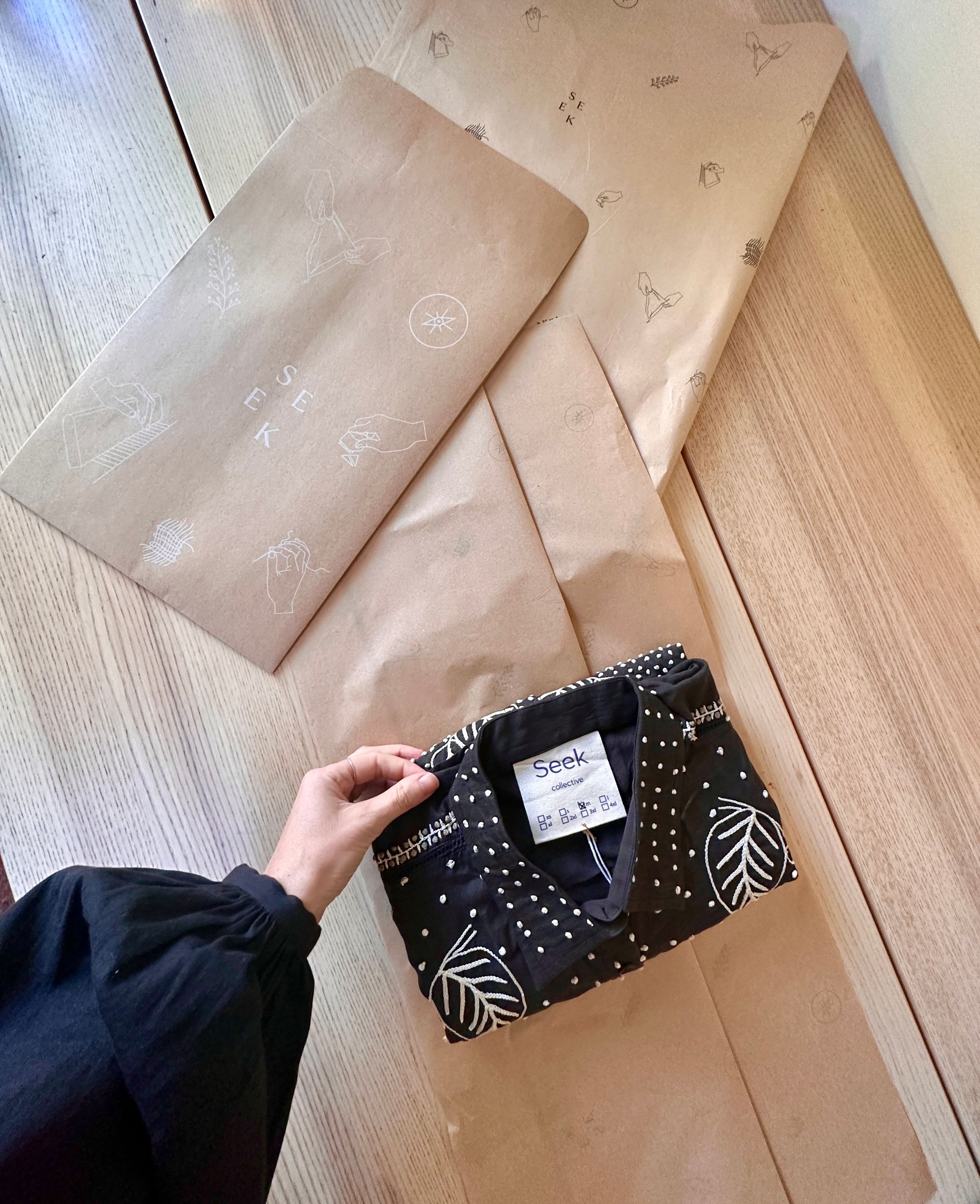 Tell us about the design for your packaging and how you're using them?
The design for the Seek Collective packaging includes different icons, each representing the various processes involved in creating Seek garments. There is a plant for the natural dyes, threads woven together to create cloth, hands working to stitch, block print, weave, and dye, and an eye as a compass to represent seeking for a better way. Making sure the customer feels connected to the processes is important to me.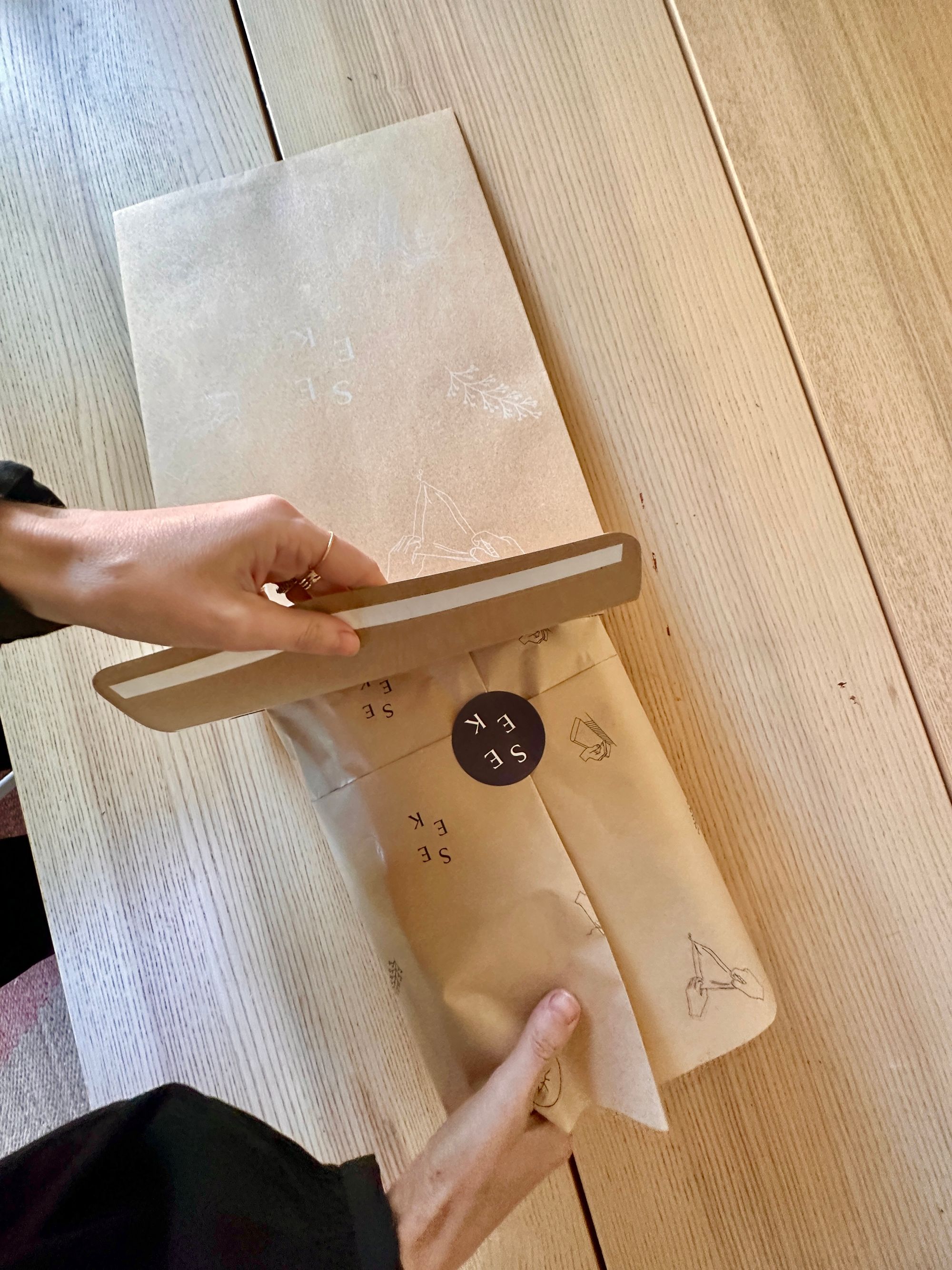 What made noissue a good fit for your packaging?
I really appreciate the sustainability of materials with noissue and I want the packaging to be available for customers to either recycle or compost, depending on what is available to them. Both the mailers and the tissue are made with kraft paper.