Have you ever found yourself in a situation where you needed something but had no means to get it at the exact moment you needed it? And even if you were to find it online, it would take forever to arrive, and there's even the possibility that you were sent the wrong thing, so the process starts again. It sounds frustrating, yes, and who among us hasn't had this experience? For founder Cecilia Masiello, this was the beginning of Shop the Blok.
Shop the Blok is a one-stop-shop app where you can find anything you can possibly need within your neighborhood or block (hence the name) in just a few clicks. You can search for the item you need, see which shop in your neighborhood has it, pay for it online, then drop by the store to pick it up—it's as simple as that! Shop the Blok combines the ease of online shopping with the goal of fostering a sense of community that's apparent from shopping locally and connecting with your neighborhood shops.
And to further promote sustainable shopping, Shop the Blok partnered with noissue for their reusable merchandise bags branded with their logo to easily drive brand recognition wherever their customers go. To learn more about Shop the Blok's brand and packaging journey, keep reading!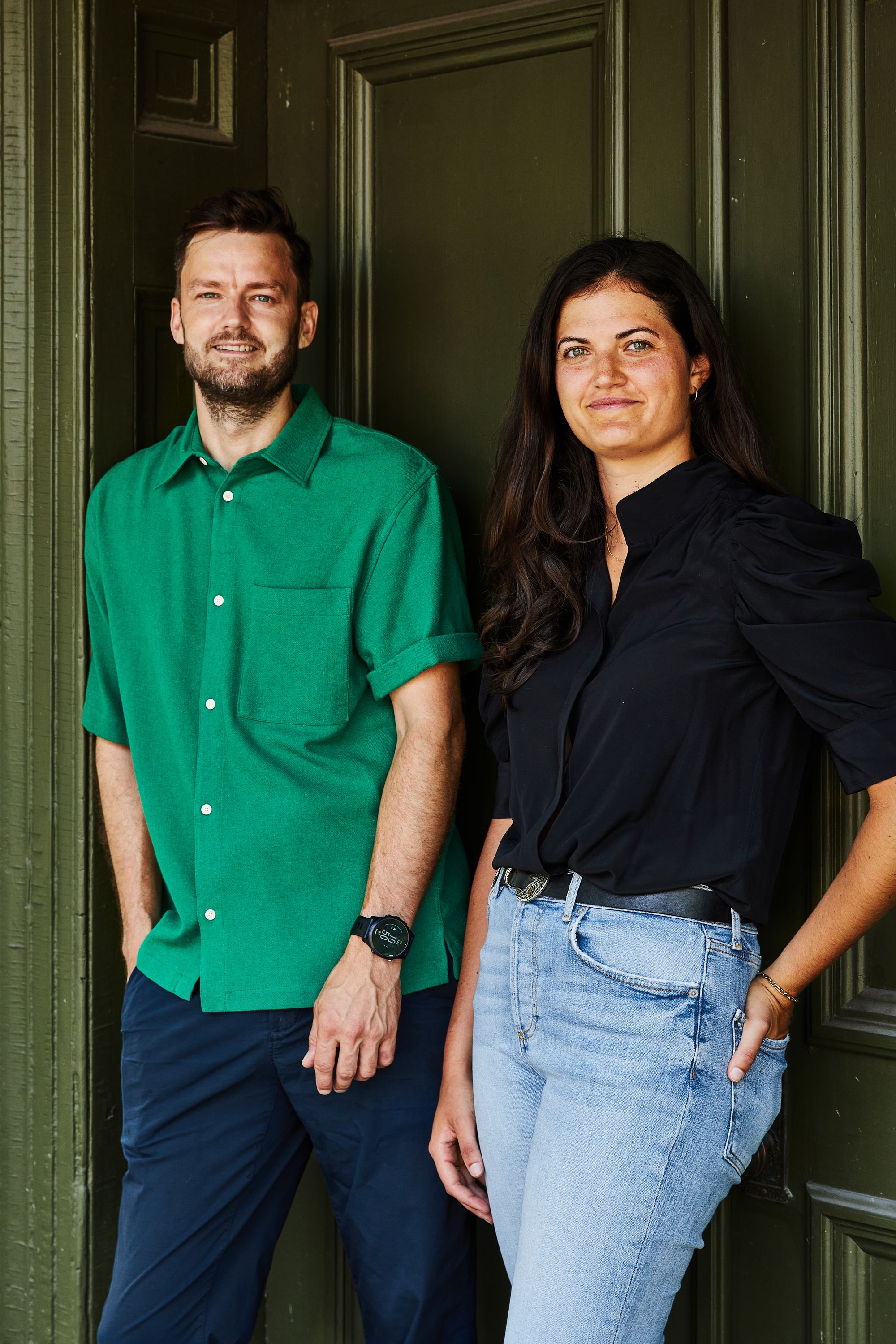 Tell us a bit about your brand, introduce it to the world!
About Shop the Blok: Shop the Blok is the new app that makes it easy for people to shop locally. It unites the inventories of participating neighborhood shops in one seamless app experience - with real-time accuracy - so you can always see what's available and in stock near you. Find and buy what you need on the app, then pick it up whenever you're ready (items are usually ready for pickup in minutes!).
We don't offer delivery because we believe buying online and picking up in-store is the best way to shop; It gives shoppers total flexibility, plus helps them build and maintain connections with their local community at the same time. We launched late last year in our first location, Kingston, NY and have 9 local shops on the platform and over 12,000 products to choose from. We'll be expanding to additional locations in the coming months.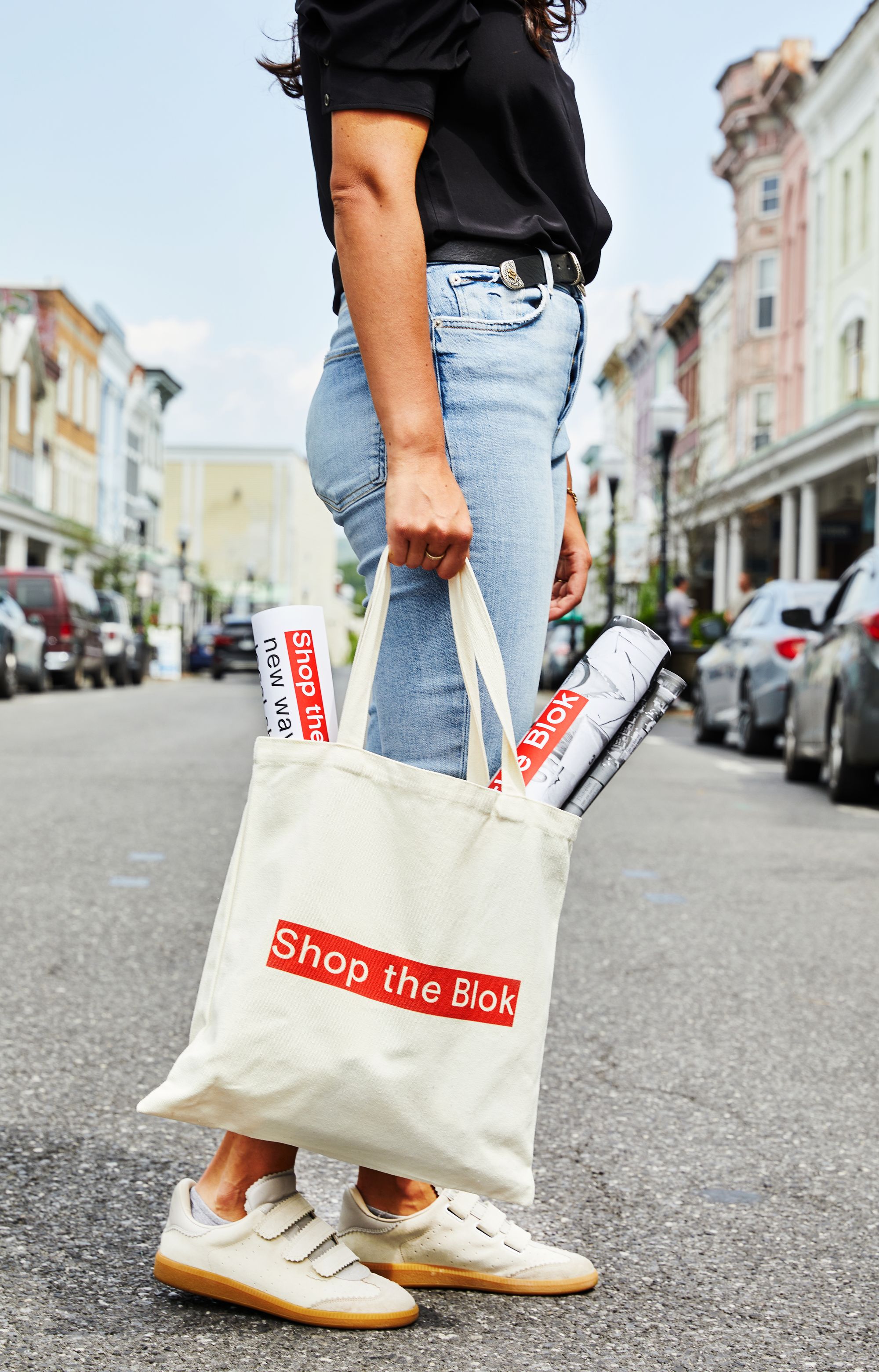 About our branding: We're focused on creating a brand that stands out amongst the sea of transactional digital shopping platforms.
First off, it's not about us - it's about our Shops: a group of inspirational, creative entrepreneurs who make our local towns and cities unique. We showcase each of them and tell their stories - we only succeed when they succeed.
And, it's about our Shoppers. A passionate community who care about the way they shop. We want to make it easier than ever for them to find and buy what they need locally so they can spend their hard earned dollars closer to home, support local businesses, and help their town thrive.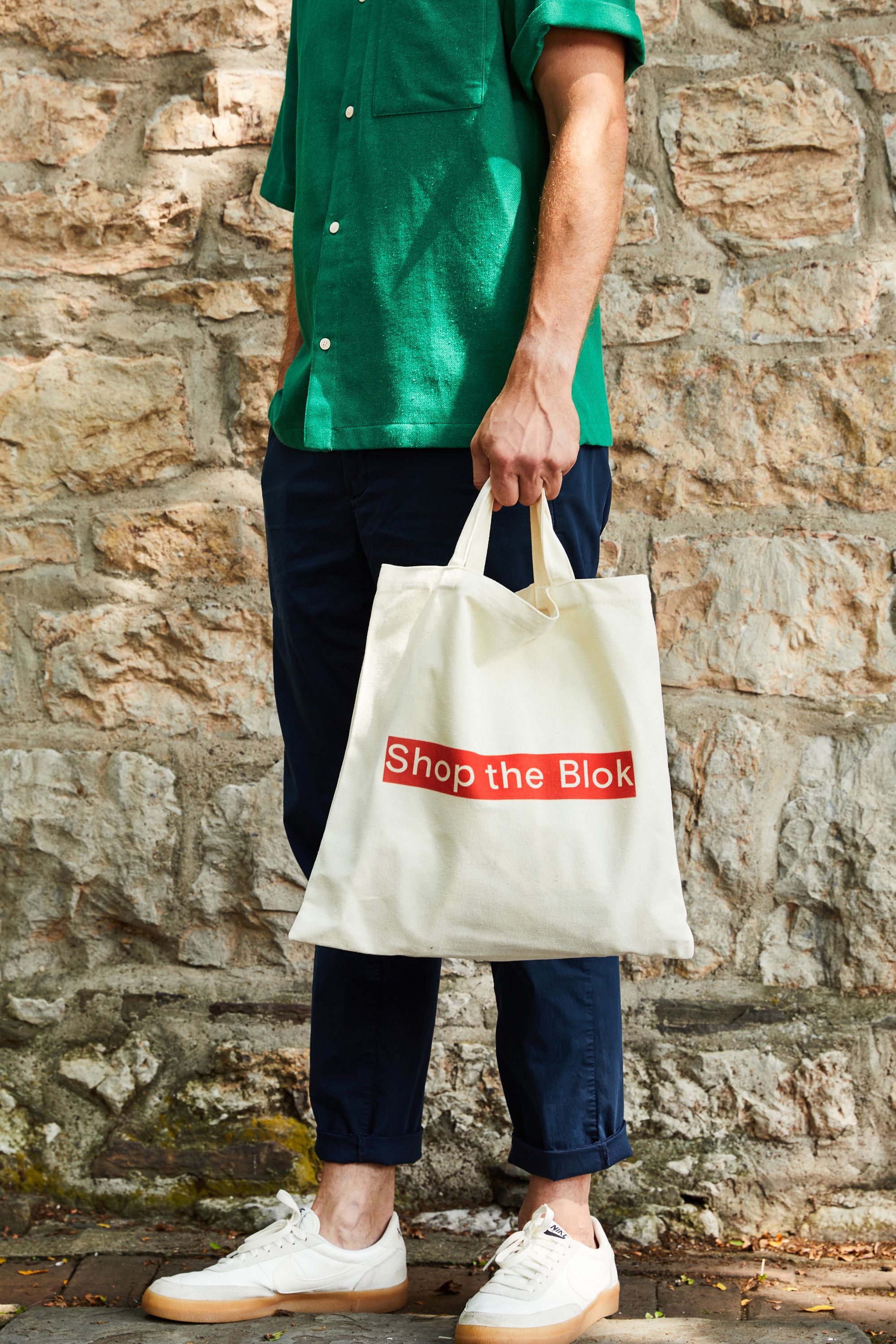 Tell us about the design for your packaging and how you're using them?
Our goal was to create a design that would stand out from a shopper's sea of tote bags. We used bold, blocky graphics that are a key part of our brand and mission. One side of our canvas totes featured our "name block" logo which displays our name in a strip of red. The other side features an inverted street map lined with our "local shop" logos. We believe that the local shops lining the streets are key building blocks for a thriving community and that "right around the corner should be the easiest way to shop."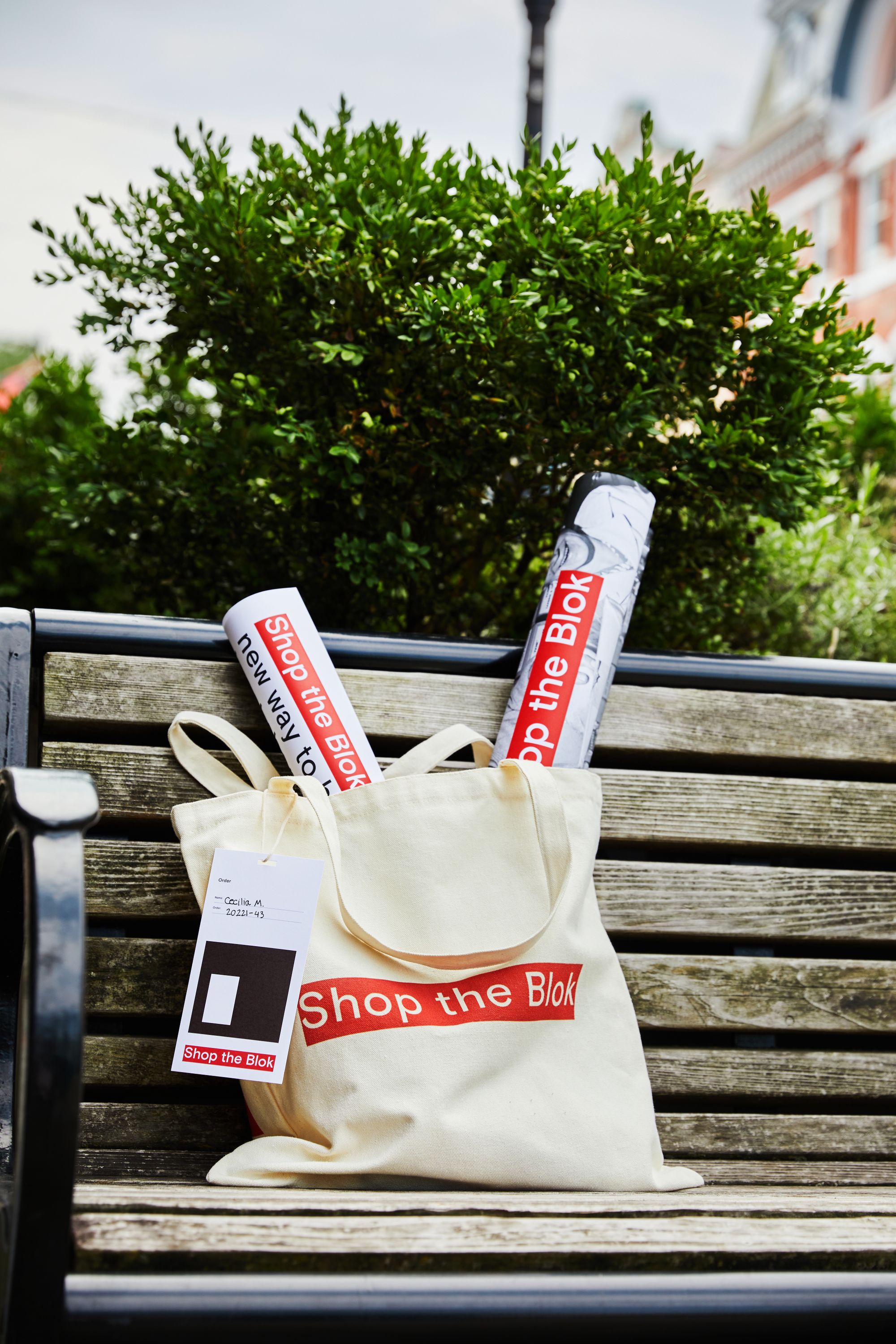 What made noissue a good fit for your packaging?
noissue is a great fit for our packaging because of their attention to detail, high quality materials, and amazing design support. When we looked into printing custom tote bags we struggled to find a company with unique printing options. With noissue, we could print on both sides and scale up our design to the edges of the bag for greater impact. The team offered support as we finalized the design and colors making sure the final product was exactly what we envisioned. We love noissue!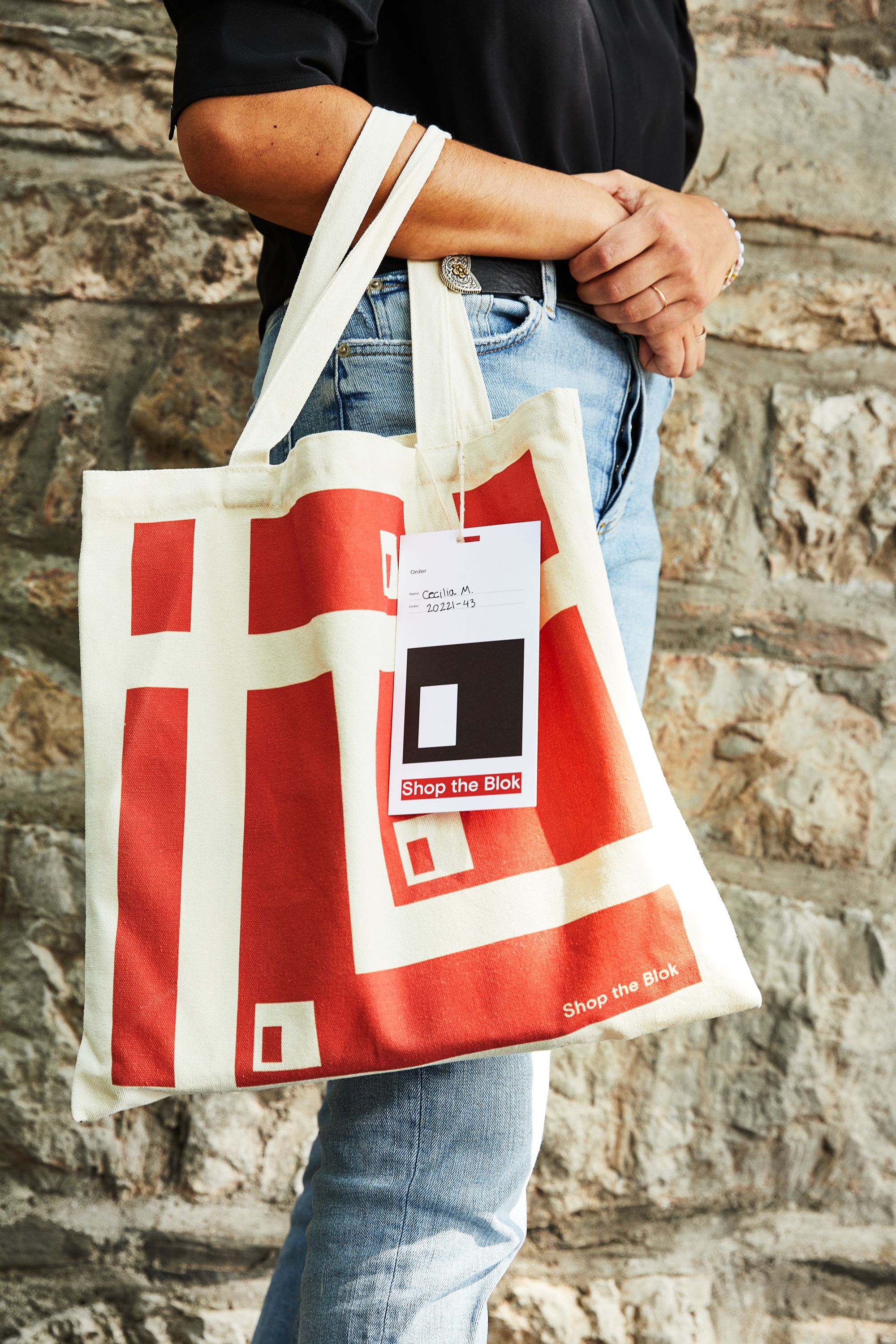 Want to learn more about Shop the Blok? Download their app through here: http://shoptheblok.com/download