We chatted with Caroline Farrer, Co-founder at Solmates, about how their simple desire turned into a strong determination to create sustainable sun protection borne from their personal experience with the inefficiency of single-use plastic packaging for sun care products. Through years of their journey to form the perfect alternative, they have now expanded their values to their packaging with noissue.
Tell us a bit about your brand, introduce it to the world!
Founded in 2020 by Caroline Farrer & Kelly Riley, Solmates Australia is on a mission to transform the sun-care industry. Beginning with its launch product, the Solmates Refillable Sunscreen Applicator, the company designs products to enable a new sustainable way to stay safe in the sun.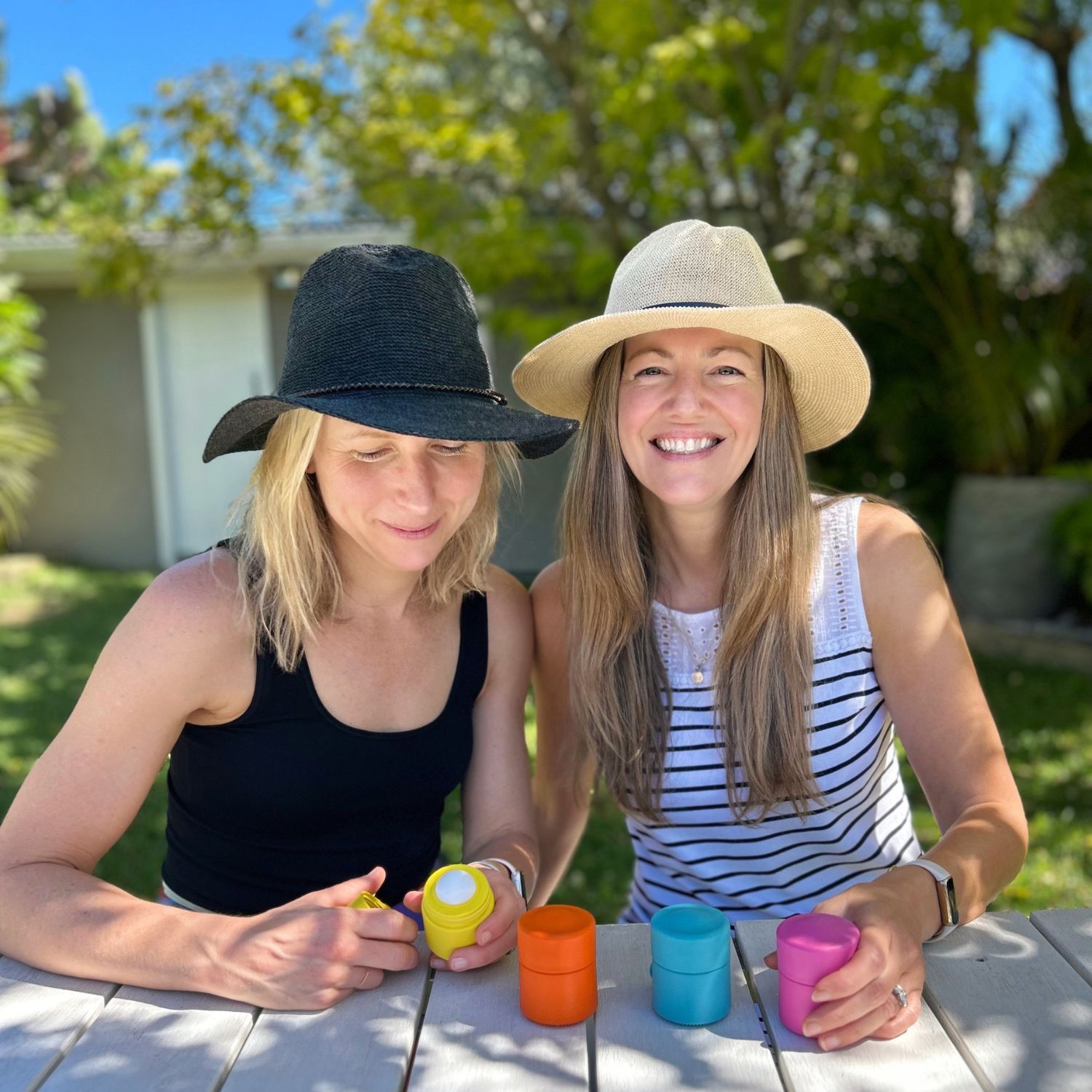 Made in Australia with certified Ocean Bound Plastic, the award-winning applicator replaces the need for single-use plastic sunscreen bottles in your sun care regime.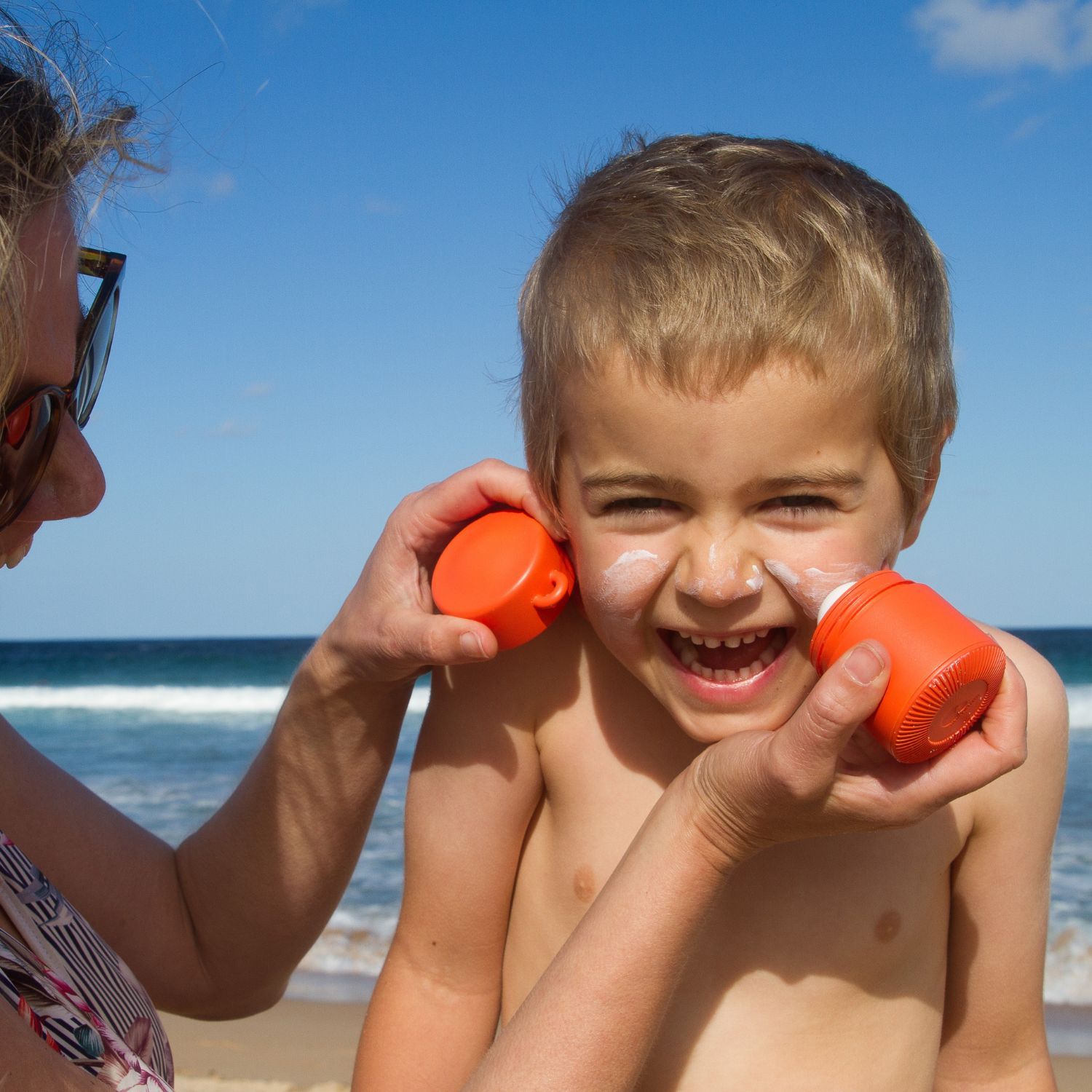 Tell us about the design for your packaging and how you're using them?
Solmates Australia has a core focus sustainability and looking after our planet. We always go for the most sustainable option for packing including recycled materials where possible and recyclable or compostable options always. We always ask if we really need this item of packing and, if so, what does the least harm to the planet.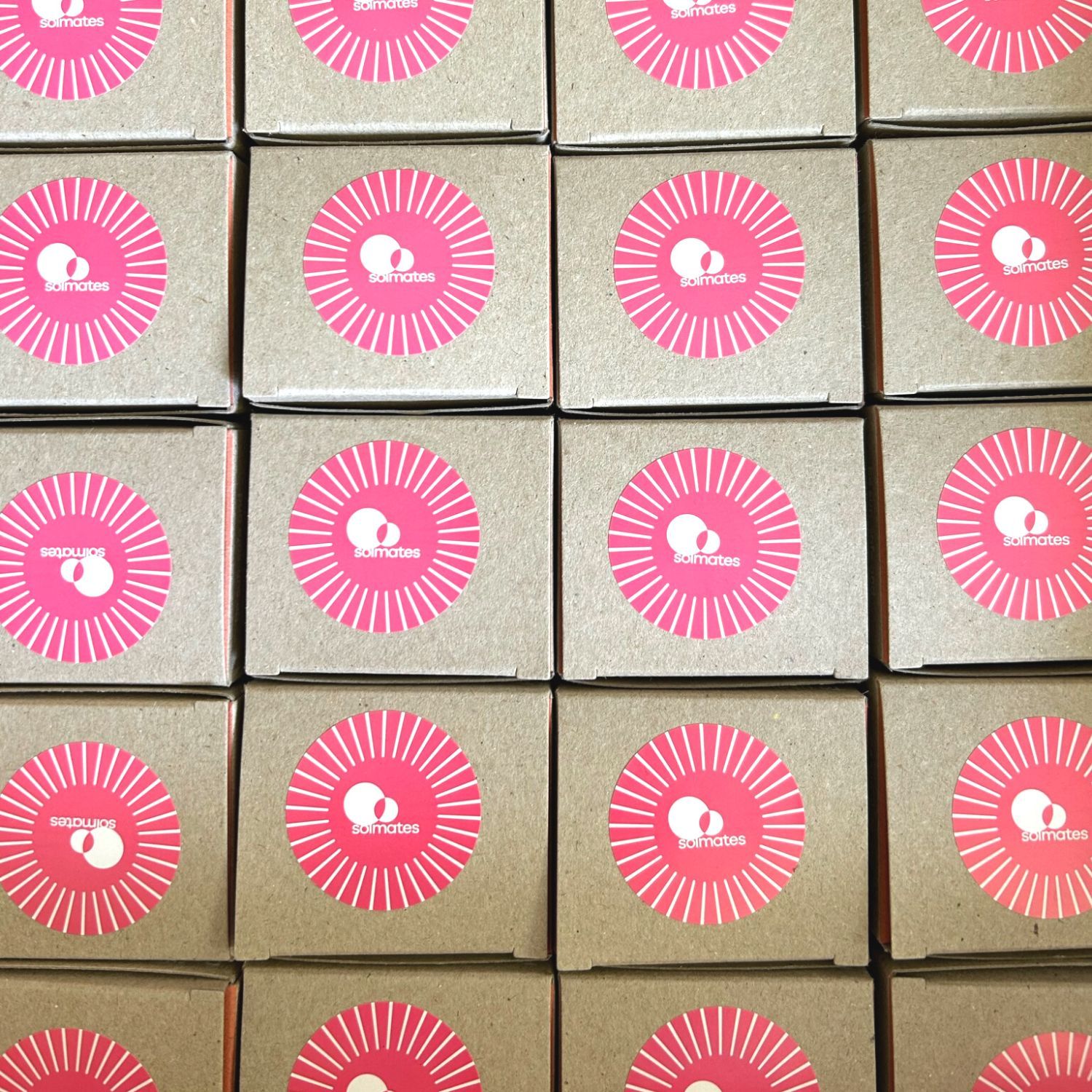 In terms of how we approached the visual design of our packaging - our brand is about sunshine, happiness, and a love of the outdoors. So we needed a bright, fun look and feel across all our packaging. We use simple bright colors and messaging across our stickers on the product boxes, tape across our shipping boxes, and a thank you card in the box to show love for our customers.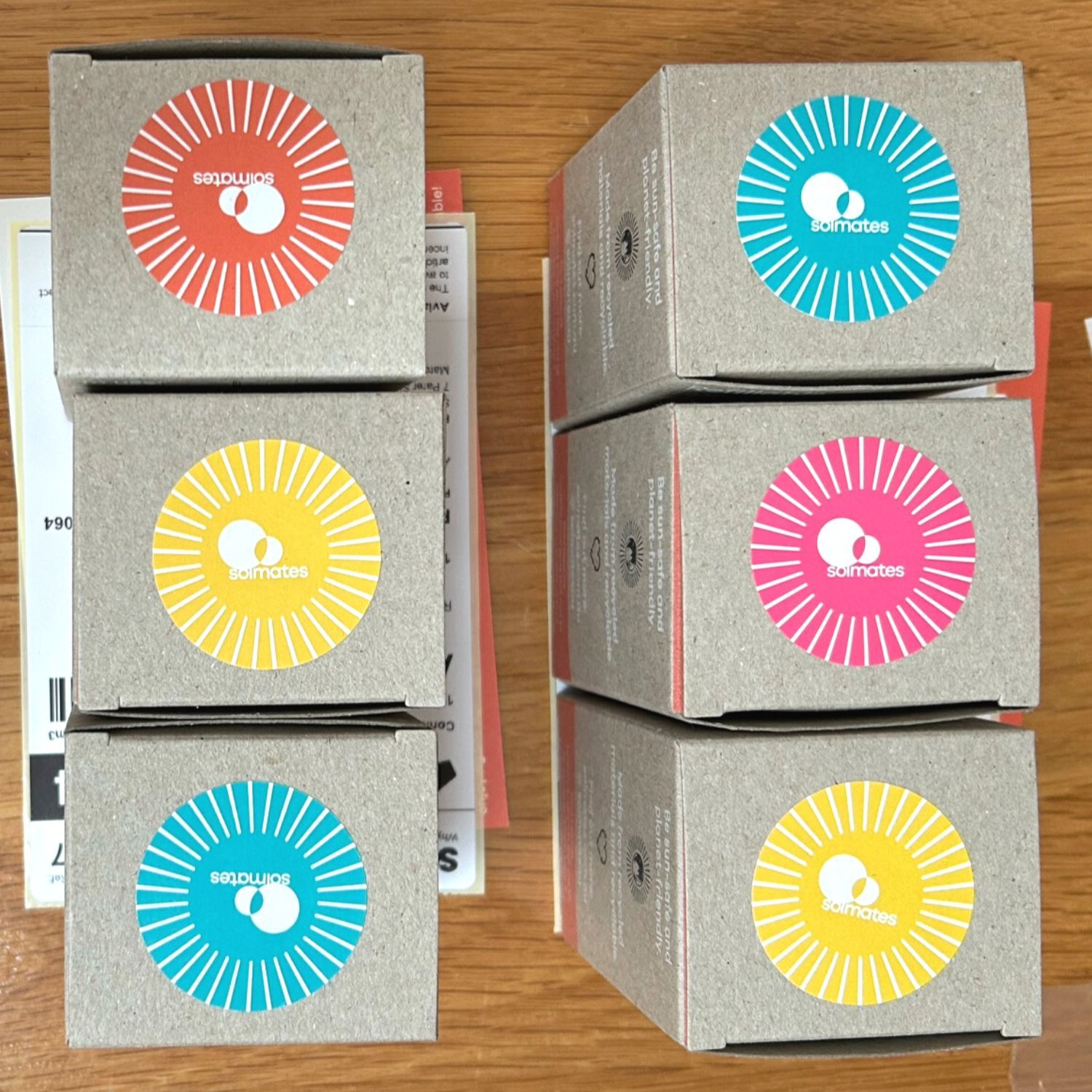 What made noissue a good fit for your packaging?
For us, the most important thing was finding a supplier who could provide the sustainable solutions we required so noissue was a great fit! The company gives us great reliable options on how we can be sustainable in our packaging while still creating really fun, vibrant elements to showcase our brand.