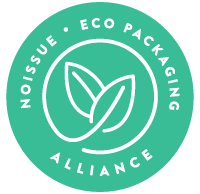 Plants are always a welcome addition to any home, especially in recent years! For some, plants have been the only companions in isolation—and they've also been known to boost moods and creativity, and help reduce stress!
But if you're unable to have a few real plants by your side, what would be the next best thing? Plant-themed accessories and trinkets, of course! If you're a certified plant-lover and are loud and proud about it, plant-themed accessories are simply a must. They're also the closest thing to having your favorite plants around at all times, even when you're out and about! And that's something that Ashley, the creator and founder behind the Etsy store Sun Milk Shop, totally understands.
Based in Minnesota, Ashley is first and foremost a passionate plant enthusiast. In fact, it was her ever-growing jungle of houseplants that led her to create her plant-inspired brand in the first place! And it certainly comes across: looking through her Instagram and Etsy store, you'd find many beautifully designed, plant-themed accessories and stationeries that are perfect for any plant-lover. From leafy keychains and stickers to apparel and candles, Sun Milk is the go-to brand for everything that proclaims your love for all things botanical! As a plant enthusiast, Ashley's also mindful of her impact on the environment, which is why she uses noissue's Kraft Mailers and soy-ink Stamp to pack her packages.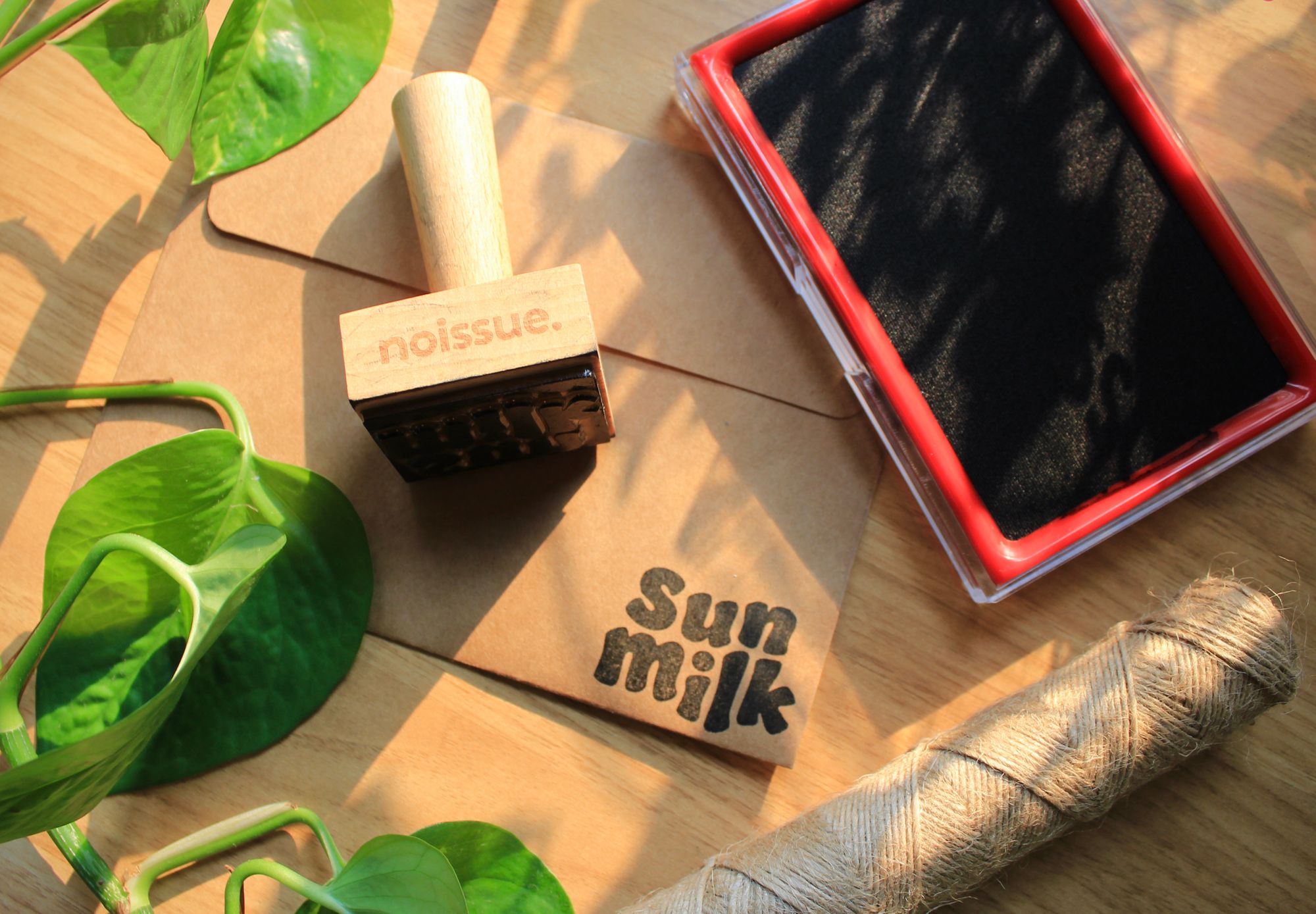 Ashley's always been passionate about nature, and this is what lies at the very core of her brand. Although she never had any formal education in illustration or design, she'd always had a knack for creativity and an entrepreneurial mindset—plus a passion for all things plants! When the pandemic arrived, like everyone else, Ashley was forced into isolation, which was when she was able to fully explore her creativity. Soon enough, she found a new sense of motivation and inspiration to start a small biz, and thus, Sun Milk was born!
As it stands today, Sun Milk features a variety of handmade gifts all inspired by her love of plants,  earth tones, and minimalist design. Her passion for the environment is the core of her brand's identity, and she regularly incorporates circularity and earth-consciousness into all aspects of her business.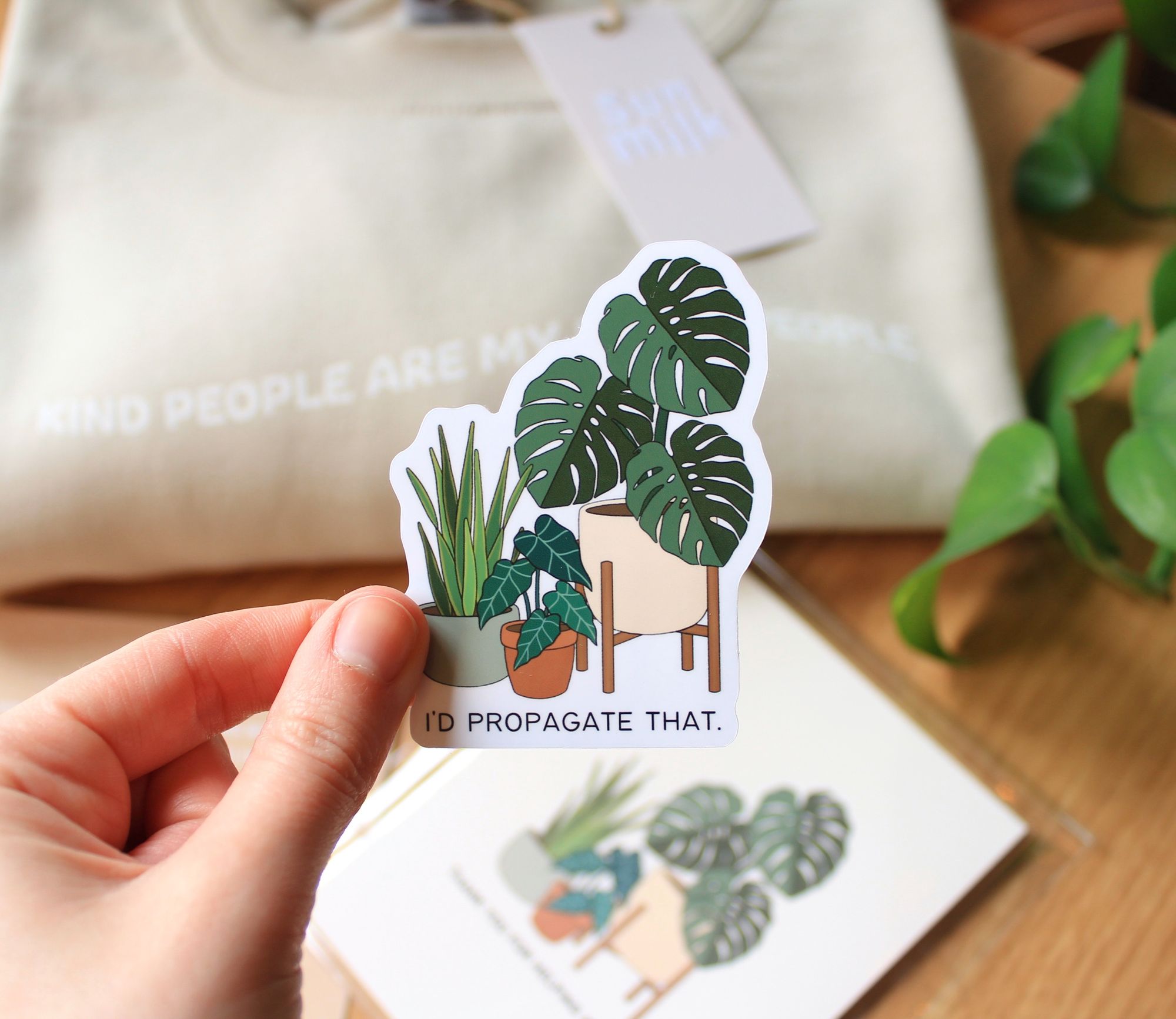 With her brand, Ashley hopes to bring happiness to her fellow houseplant enthusiasts, while simultaneously advocating for the use of sustainable materials and minimal-waste practices. Her mission is to continue the conversation on circularity, and to help others become part of the solution!
"Through Sun Milk, I hope to continue the conversation about sustainability by creating products and packaging that are functional, eco-friendly, and aesthetically pleasing."
Protecting the environment has always been her brand's guiding principle. Ashley recognizes that as a brand owner, she holds a responsibility to make choices that benefit the environment, and she constantly looks for new and creative ways to continue doing so and become even more sustainable in the long run.
"It is incredibly empowering to realize that when you own a small business, you have the ability to choose materials that support the community and minimize harm to the environment."
When it came to finding the right packaging that could help her be more circular, Ashley was happy to partner with noissue! She'd been on the lookout for packaging that would leave as little harm on the earth as possible, so she was ecstatic to find just what she needed with noissue, while being able to enhance her branding at the same time!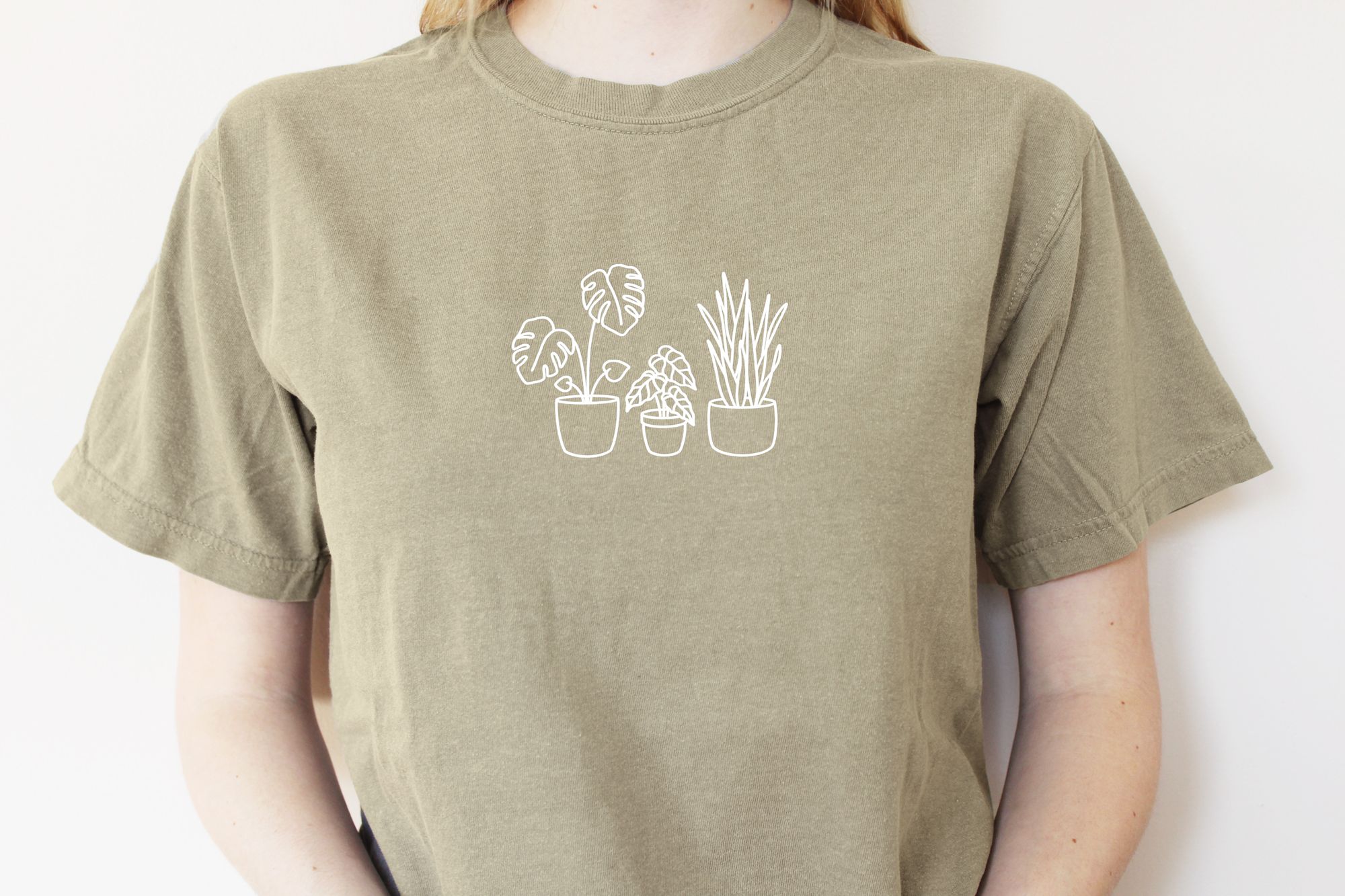 "When I first heard about noissue, I was beyond excited to see that a brand was finally making it possible for small businesses to have cute, customizable, and sustainable packaging without compromising creativity or quality."
Ashley's always looked for ways to help protect nature, no matter how big or small. She'd also witnessed first-hand just how damaging single-use plastics were on the environment—but also how helpful circular practices can be when fully embraced by a community. Knowing this, she's also since joined the Eco-Alliance community at noissue to help give back to the planet, as well as to further define Sun Milk as a brand that's dedicated to doing better! By being part of the Eco-Alliance, she's able to contribute to climate action initiatives in areas of need around the world, as well as be alongside other small businesses that are similarly dedicated to environmental responsibility.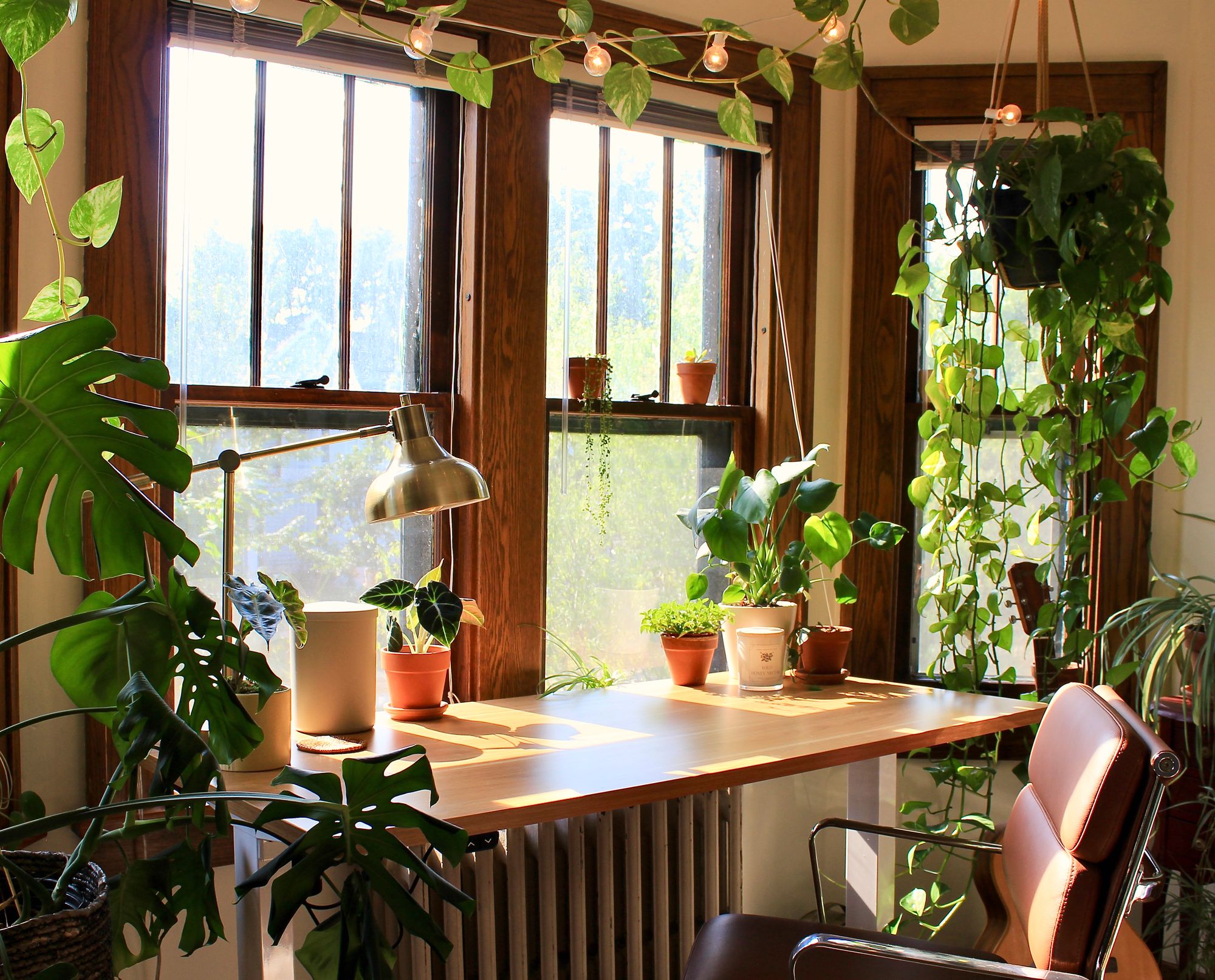 Within her own brand, Ashley consistently makes efforts to be creative and resourceful with all her materials to further lower her environmental impact. This especially means taking the time to consider how one thing can be used for different purposes that might not always be obvious at first. The possibilities are endless!
When creating Sun Milk, she wanted to establish a brand that was wholesome, honest, and inviting, and she puts in the effort to make sure that each customer feels appreciated. This is what sets her brand apart at the end of the day, and seeing the happiness that her store brings to others is always rewarding and is what keeps her going!
But it wasn't always an easy start. Like many other small-biz owners, one of the earliest challenges Ashley faced was self-doubt. In the initial stages of the business, she recalls compulsively comparing her business to others, which often left her feeling discouraged. Since then, however, she's learned to celebrate each personal milestone, and now recognizes that each small biz has its own unique qualities, and that no two journeys are the same!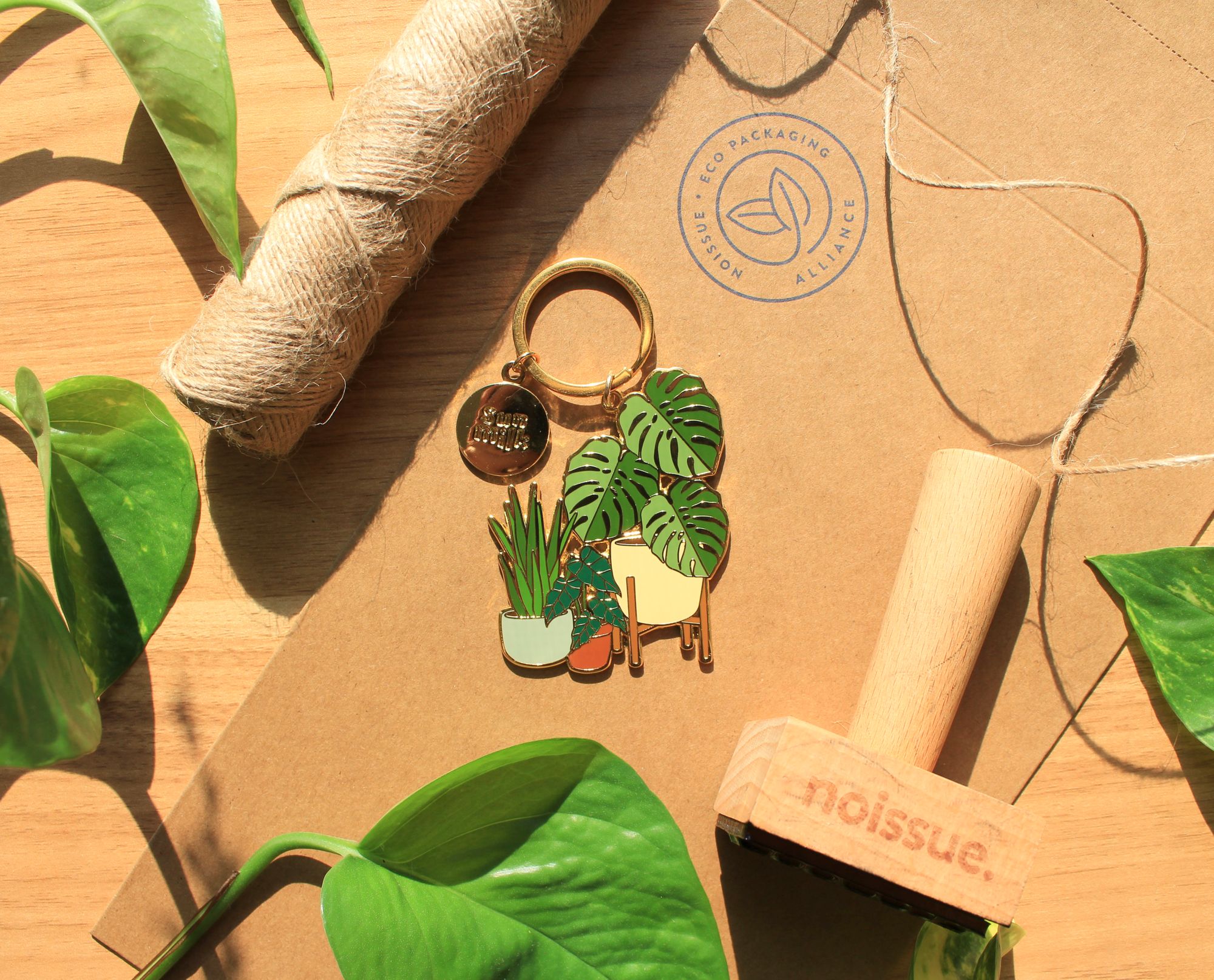 As for her advice to others hoping to start their own small biz journeys, Ashley emphasizes on starting small, staying focused, and believing in yourself. And most especially, to create a brand that appeals to you! Once you've found your niche and aesthetic, adding more products to your inventory will feel natural. If you fall in love with your brand, others will eventually follow, too!
Everything at Sun Milk shop is handmade with Ashley's utmost care and dedication, but her personal favorite will always be her houseplant keychain. The creation process was an exciting challenge as it pushed her out of her comfort zone, but it eventually paid off—even becoming a bestseller on Etsy!
A passion for creation and a dedication to doing what's right the planet? Ashley and her brand are definitely what we'd call plant-tastic!
---
Find more of Sun Milk here:‌‌‌‌‌
‌‌‌‌‌‌‌‌
Etsy:‌ sunmilkshop.etsy.com
Instagram: @sunmilkshop
Like this story? Tell us yours! Share your brand story and love for your custom packaging and get a chance to be featured on the wrap! If you're a noissue customer and are interested, you can join the Eco-Alliance by clicking here and answering a few questions here.
Questions? Email us at ecoalliance@noissue.co