We get it, starting out on your brand's sustainability journey can very quickly seem overwhelming. But the good news is, you're not in this alone. Small biz owners, meet the UN's Sustainable Development Goals (SDGs), the key to purpose-led companies making an impact over the next decade.
No matter the size of your biz, we all have a role to play in building a better world—and your part might be more important than you think. In fact, most start-ups and younger companies are made up of small or micro-businesses, and these are the trailblazers for our future of innovation and sustainability. TLDR: you've got this.
So we've teamed up with noissue customer and  Hello Cup co-founder Mary Bond to dive deep on what exactly the SDGs are, and how to incorporate them into your business — according to someone who's actually done it.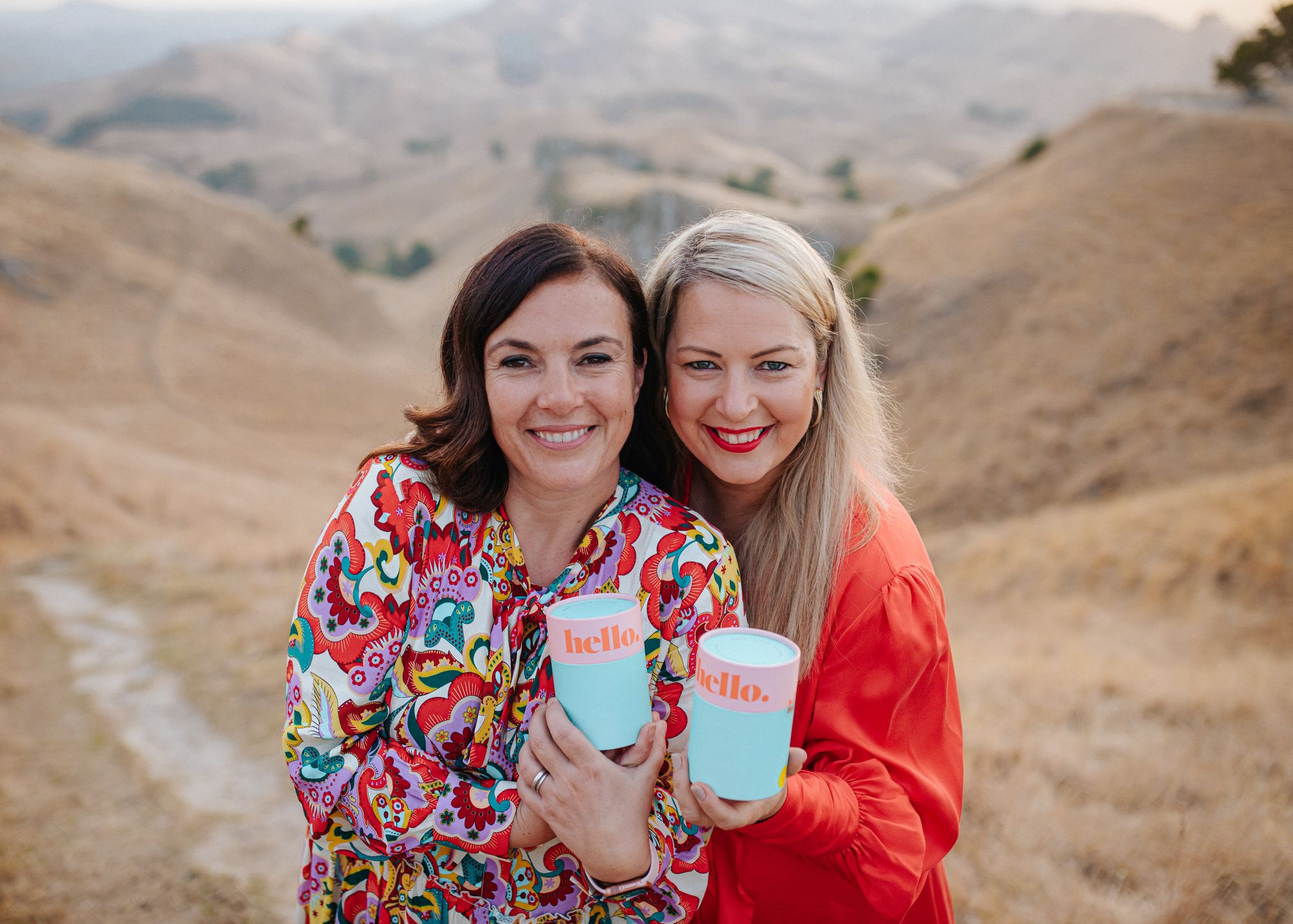 1. Get Clued Up On What The SDGs Are

We live in a world where people love a good acronym, so if you're not clued up on what the SDGs actually are, don't fret — we've got you.
In a nutshell, the ​​SDGs are the core framework to support the UN's Decade of Action — a rallying cry for individuals, businesses, and communities to own their part in making our world a better place by 2030.
The SDGs are made up of 17 goals covering themes like gender equality, responsible consumption and production, and climate action.
Plus, there's a serious opportunity for both small and big businesses when it comes to incorporating the SDGs into what they do, including $12 trillion worth of economic opportunities if we achieve these goals, according to the Better Business, Better World report.
Step one to getting on board with the SDGs is simply pouring yourself a cup of single-origin coffee and sitting down to read through the SDGs website. Scope out what's what when it comes to each of the goals, and how they might relate to your business.
2. Define Your Company's Purpose And Values

Knowing who you are, and what you stand for, is the purest motivation for doing good in this world. The same applies when it comes to using your business as a vehicle for positive impact and change across social and environmental issues.
Take it from Mary and the team at Hello Cup. For them, purpose all stems from one core value: kindness.
"The way we view kindness is an overarching principle. It's transparency and excellent communication with our customers, it's taking responsibility for limiting our environmental footprint and prioritizing ethical manufacturing," Mary says.  
3. Pick One And Do It Well

Once you've got a grip on your purpose and values, it's easy enough to align this with an SDG that complements your vision and growth. As a small biz owner, we bet you already have a lengthy to-do list, so channel your focus into just one SDG, to begin with, and go from there.
Hello Cup is all about aligning their resources and energy to have a focused impact on their chosen SDG.
"We've aligned with SDG number twelve; Responsible Consumption and Production," says Mary. "Our period products are reusable for years, replacing thousands of single-use items, keeping them from ending up in landfills. Our materials can be recycled, our packaging is compostable and we use local suppliers wherever possible."
4. Start Small With Quick Wins

Mary's advice for small biz owners venturing out on their sustainability journey is simple: "the most important thing is to just start — even if it's in small ways."
She tells us her go-to resource from the UN is 'The Lazy Person's Guide to Saving the World.'  It's an interactive tool that lists practical, easy-to-implement sustainability ideas you can be doing with minimal effort.
From things you can do on your couch, to things you can do at work, we bet you'll be able to find a few quick wins to bring into your business today.
5. Track Your Progress, And Shout About It

This step is two-fold: you'll want to make sure you're tracking the initiatives you implement in line with your SGD, then shout about your progress with your customers, communities, and industry.
For Hello Cup, they bring in the experts at EKOS for an annual assessment to help understand where they are producing carbon, and how they can decrease or offset their footprint. They communicate their wins through environmental and social reporting, as well as part of their Certified B Corporation assessments.
When it comes to translating this into messaging for customers, you'll find a live counter on their homepage demonstrating how many period items they've saved from landfills and waterways.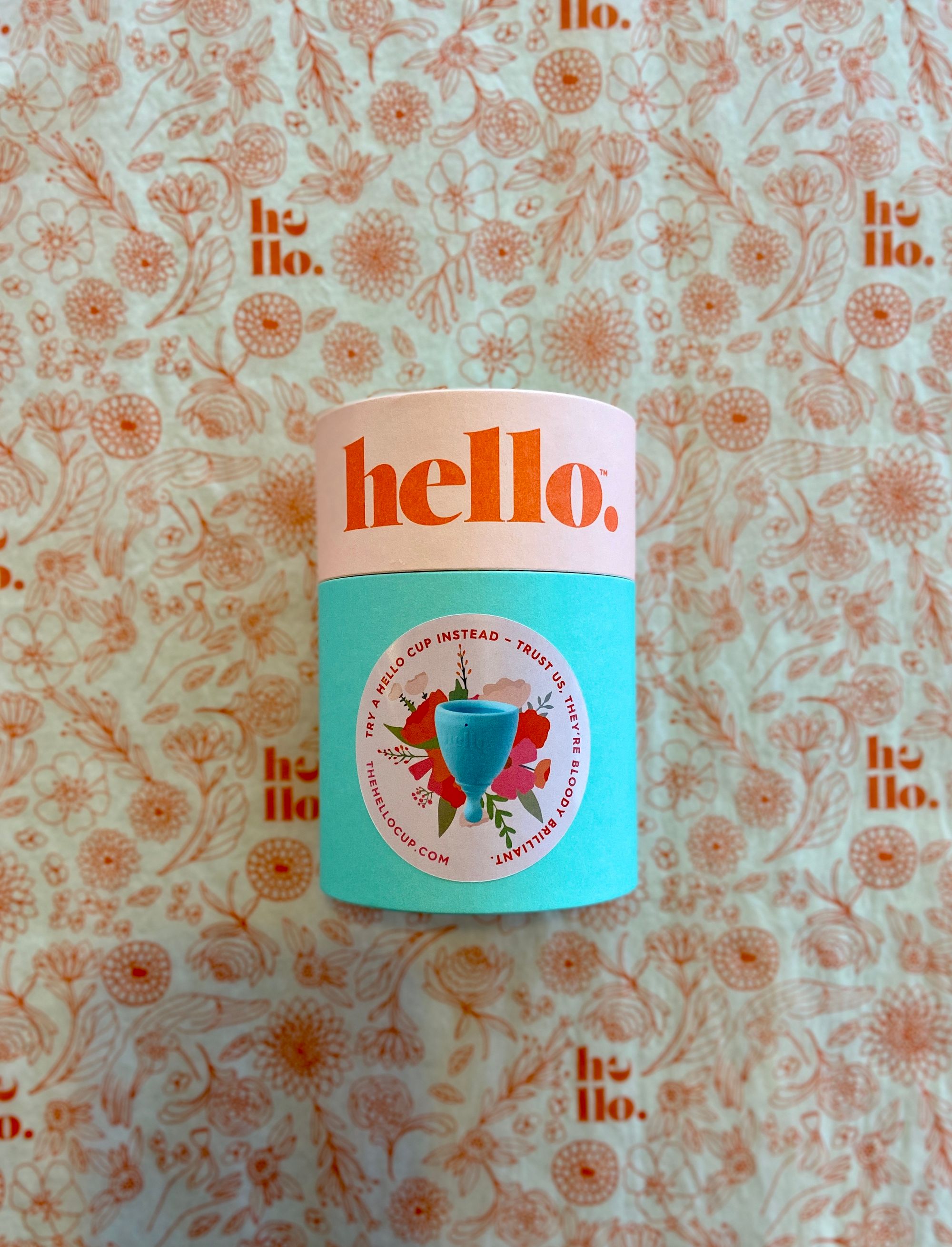 There's plenty of creative ways you can get your customers on board with your sustainability journey, but nothing is quite as impactful as the hard numbers demonstrating you're doing the work.
6. Grow Your Community Of Small Biz Trailblazers

One thing is for sure, as a small business owner striving for social and environmental impact, you're not alone.
As someone who's been there and done that, Mary's words of wisdom are to "reach out to other small business owners who may be on the same journey as you, share ideas and support each other."
Hello Cup is part of the SheEO community, a group of women-led ventures backing each other to do big things in the world. From this, Mary shares they've learned "the importance of communicating our social impact strategy to our community and supporting other companies to do the same."
Sustainable Development Goals Resource Round-Up
Follow Hello Cup's journey on Instagram here and Facebook here, or help back their SDG promise and check out their website here.
---
Jess Willemse is a digital content strategist and writer who cares about connecting the dots between creativity and strategy, and telling stories that matter for customers.