Today's top brands are known for more than just their core offerings. Consumers care about a company's values, the causes they support, and their stance on important issues.
Nearly 70% of American consumers expect brands to support social causes openly. Over the years, a growing concern for the environment has called many business practices into question, and become a cause at the top of mind for a majority of consumers.
This has remarkably shifted the market as consumers are willing to pay more for goods with sustainable, eco-friendly products.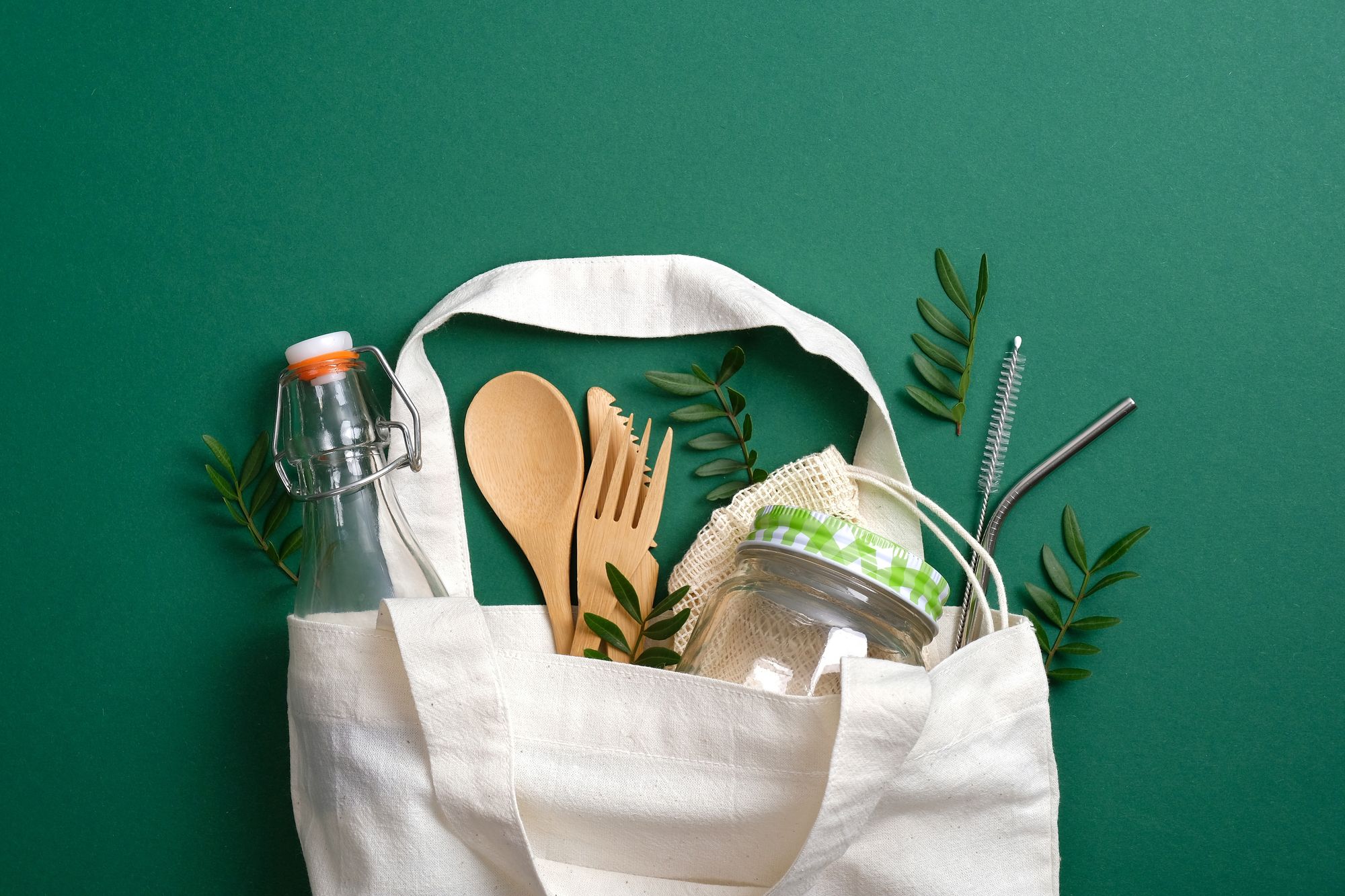 Now more than ever, people are aligning themselves with brands on a personal level. It's no longer just about what you sell, but what you stand for as a brand. So how do you communicate what your company is all about?
With an array of marketing tools available (some of which are free!), it's now easier than ever to build a community based on shared values—especially online. Here's a simple guide to help you become known as a brand that cares.
1. Be known for a hashtag

One of the simplest and cheapest ways to build loyalty and share your core beliefs is by creating a powerful hashtag to share your content on social media platforms. Your hashtag should be catchy, easy to remember, and shareable.
If you are using a hashtag to promote social discourse or to create a sense of community, it should be appropriate for the cause and the content should match your hashtag. Without meaningful content, your hashtag will go nowhere. If you are tweeting, make sure your content is engaging enough that your followers will want to retweet it or start using the hashtag on their tweets.
Hashtags spark a conversation when people can use them to talk about themselves positively. In 2014, Always' #LikeAGirl campaign promoted female strength and confidence at a young age by fighting gender stereotypes. Whether it was playing sports or achieving academically, women used #LikeAGirl to post their most empowering moments. Seven years later and the hashtag is still being used for female empowerment.
2. Be human

One in three customers rank 'trust in brand' as one of the top factors that influence their decision to shop with a particular business. To get people to trust you, you need to show them what is beneath the surface. Whether it's your employees or consumers, infusing real personalities into your business helps your brand come across as genuine. You are putting a face to a name and humanizing your brand.
After all, some of the most effective commercials are the ones that make you cry, right? People want to feel something when they interact with your brand, and you can use real people to do that.
If you're an e-commerce brand, instead of showing people what you sell, show who is buying it. Experiment with user-generated content, behind-the-scenes campaigns with your employees, and live chats through Instagram, Clubhouse, and other platforms where you can interact directly with your consumers.
Keep your communication channels open to hear directly from users. Listen and share their stories. Have a place for them to put reviews or contact your brand directly if they have questions or need help.
Online thrift and consignment store ThredUp was created as a solution to fashion's waste problem. The fashion recycling platform allows women to sell or donate used clothing while also acting as a secondhand store for them to buy more.
Their dedication to sustainability is made quite clear on their social media channels, where they regularly share studies and relatable statistics about the environment and provide tips on reducing carbon, waste, and water footprints.
Their Instagram often features stylish real women in their ThredUp garments, showcasing the brand's commitment to diversity and size inclusivity as well.
Last year, they had a sweepstakes using the hashtag #ThriftLoudly for customers to post photos of themselves in thrifted items. Many of these photos have since been regrammed on the company's Instagram, showing the very real and stylish side to secondhand shopping.
3. Raise money — together

Fundraising is one of the simplest ways to demonstrate your commitment to a cause. Whether it's a social justice issue or a humanitarian crisis, making a donation to resolve it is way more impactful than just posting about it.
If you decide to collaborate with an organization, do your homework: make sure that your values and missions are clearly aligned and be confident that your followers will see the merit in choosing them.
If you have the financial backing, dollar-for-dollar matching is a great incentive to drive donations. It also proves to your consumers that you are actively committed to a cause.
When collecting money, you should be transparent about where it is going and confident in the platform you are using to collect. After all, credit card fraud is all too real these days.
Commerce links are one of the latest tools developed by social media company Linktree. These links allow you to collect payments and donations from your visitors directly on your profile page.
To help combat India's second coronavirus wave, Linktree created a support banner that users could add to their page and collect donations for UNICEF. You can do the same with your brand's Linktree for any causes you care about.
With Linktree you've always had the ability to point visitors to places where they can donate but these commerce links keep them on your brand page, increasing engagement even more.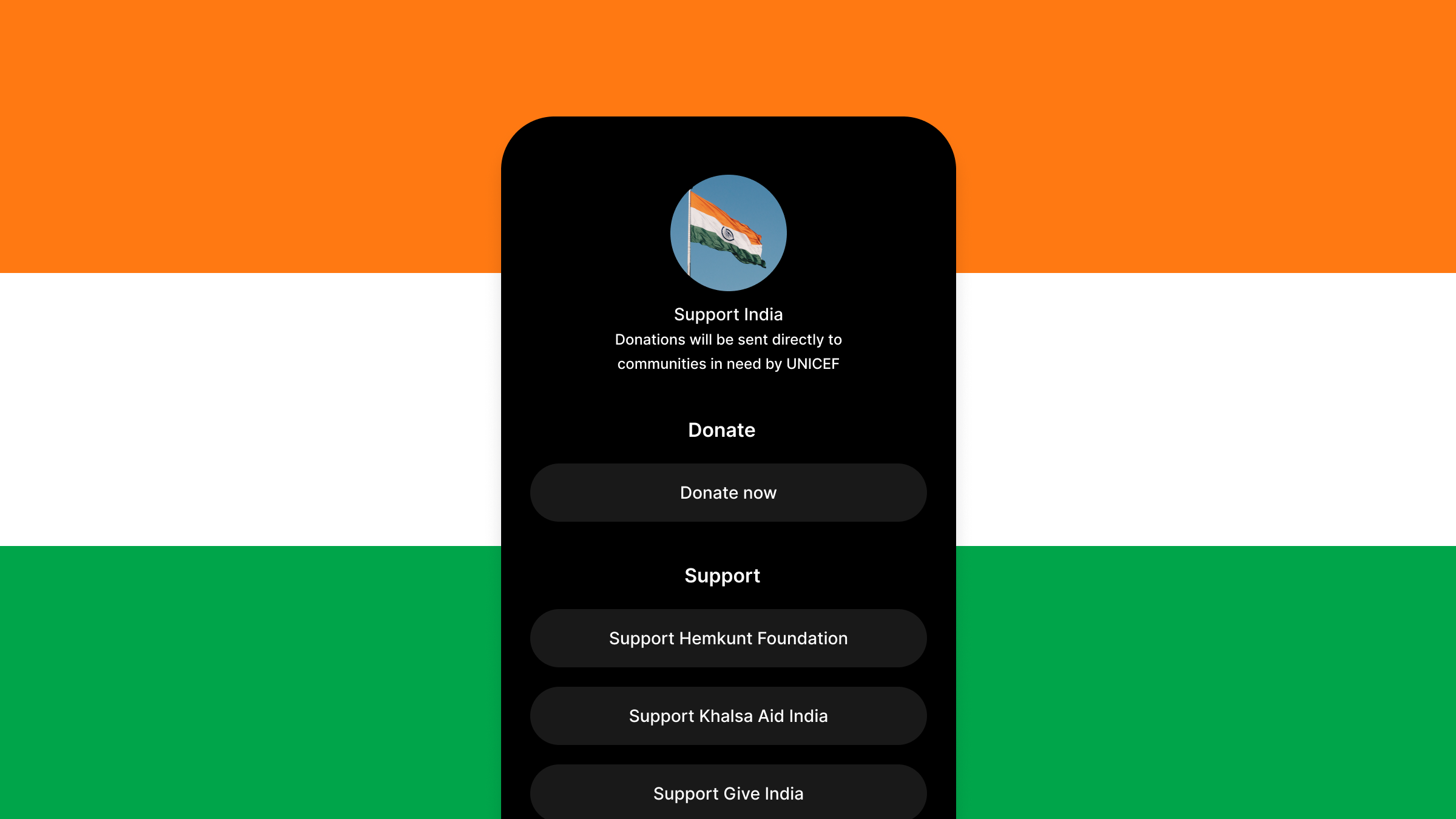 Instagram and Facebook also have fundraising features if that's where your audience is most active. Whatever tool you decide to go with, your reasons for donating should be very clear. The charity or cause should be something you, your brand, and your consumers all stand for.
4. Write a mission statement

Mission statements are crucial for job-seekers and consumers alike. People want to work for and buy from companies that adhere to their values. At the minimum, your mission statement should express the purpose of the brand. But ideally your mission statement should lay out your company's vision for the future, and the social and economical ideals it will adhere to in it's journey.
An example of a brand with a great mission statement is noissue, which is a sustainable packaging brand that truly practices what it preaches. Not only do they sell sustainable products, but they use sustainable practices to do so. Their commitment to environmentally-friendly practices and brand ideologies are made very clear in the mission statement on their About Us page.
Noissue's mission statement specifically targets an audience that shares the same values on environmental stewardship. If you're not all in on something, people will be able to tell. Besides writing a mission statement, you should show consumers that you are abiding by it.
This can be done through social media, email campaigns, or with the products you sell. One of the ways noissue reinforces awareness about its mission and values is through their involvement with Eco-Packaging Alliance. As a part of the initiative, noissue plants trees on behalf of the members in the alliance. Noissue includes information about this in all orders received by consumers.
In a world where information spreads faster than ever, it's more important than ever to know how to find, foster, and engage with your customers. By creating meaningful connections, you can build a loyal audience that respects your brand and everything it stands for.
This means paying attention to who your consumers are, what they want, and deciding if your brand is aligned and can commit to that cause as well. Dedicate yourself to caring about them and in return, you have a customer for life.
📢 Linktree is giving noissue users a free month of Linktree PRO. Click here or use the code NOISSUEXLINKTREE in the promo code section at checkout to activate.
---
Linktree allows you to create a personalised and easily customizable page that houses all the important links you want to share with your audience. It can be used on social platforms like Instagram, TikTok, Twitch, Facebook, YouTube, Twitter or LinkedIn, or you can use it to aid discovery of your work, brand or business.