Say goodbye to non-renewable materials like plastic, and hello to sustainably branded bags!
noissue's new custom shopping bags are here and are made from lightweight, durable 100% Kraft paper. More specifically, they're created with Forest Stewardship Council certified materials and printed with water-based inks. They can be easily curbside recycled after use – a win for your customers and a win for the planet!
There'll be no plain jane packaging when using these bags, either – create a customizable design through multicolor CMYK printing on one side of the bag. Multicolor means you can design with as many colors as you like, allowing for ample branding opportunities.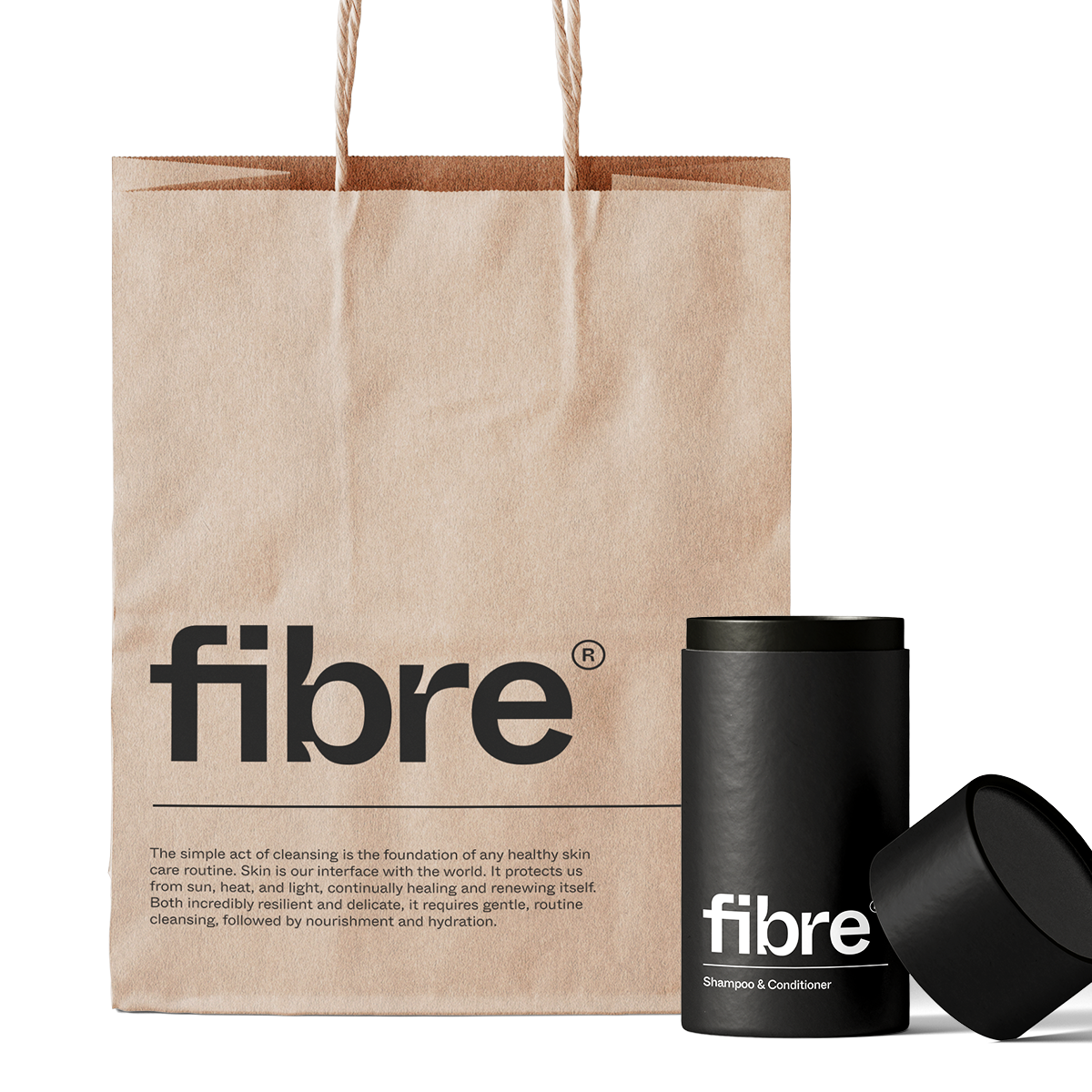 Double-sided printing isn't available at this stage for these personalized paper bags, but we can guarantee that your one-sided design will make up for it and steal the show!
These custom paper bags also don't use any plastic coatings like others and come in a matte, natural finish, which lets your custom design do the talking instead.
Our custom paper shopping bags come in a range of sizes best suited to different industries. If you're an events business or running a market, custom paper shopping bags offer larger bag sizes for gifting. If you're running a retail store, custom paper bags have sizes that are best suited to popping smaller products into.
With a twisted paper handle for easy carrying and a classic look, your retail store or event business's branding will be well represented by these custom bags!
Key specs you need to know

Color: Brown
Material: 100% Recycled Kraft Paper
Thickness: 63lbs
Sizes available: Smaller retail bag sizes, larger event bag sizes
Print options: 1 side
Print colors: CMYK
Sustainability features: Recycled materials, water-based inks
Minimum order quantity (MOQ): 250
End-of-life care: Curbside recyclable.
Considerations Before Ordering Custom Paper Shopping Bags
Are there any design recommendations for Custom Paper Bags?
Yes – your text height should be at least 6pt, and your line thickness should be at 0.3pt. Make sure you have the correct dielines from the product page and have converted the colors to CMYK before uploading.
What about any design limitations for the Custom Paper Bag design?
White ink printing is currently unavailable for the Kraft material used on the bags, so any white portions of your custom design will not be able to be printed that color. If you're not sure how to adjust your design, our pre-press design team can help find an alternative color and ensure you're happy with your final design before we send it to print.
How do I instruct customers to dispose of the bags responsibly after use?
Our Custom Paper Shopping Bags are curbside recyclable, which means you can let customers know to put them out with their usual recycling. The bags are made from recycled Kraft materials, so continuing to recycle these materials keeps them in circulation, diverts waste out of landfills and prevents virgin (new) materials from being used for packaging products. There's a lot to talk about when it comes to sustainability, so you could always pop a custom, recycled card into the bag alongside your products to talk about your brand's choice to use environmentally responsible packaging materials!
What other packaging products do Custom Paper Bags pair well with?  

For the ultimate gifting experience, we'd recommend pairing Custom, Compostable Tissue Paper with paper bags as a way to enhance product presentation and add layers that build an unboxing experience. Wrap your products in the tissue paper or crinkle it so it fills the space in the bag – the choice is yours! Our Custom Product Boxes and Straight Tuck End Boxes can also be used to package your products in so branding is aligned across both the bag and the box. Custom Diecut Stickers and Custom Paper Stickers are also a great option to add an extra pop of branding to the exterior.
Best Uses for Custom Paper Shopping Bags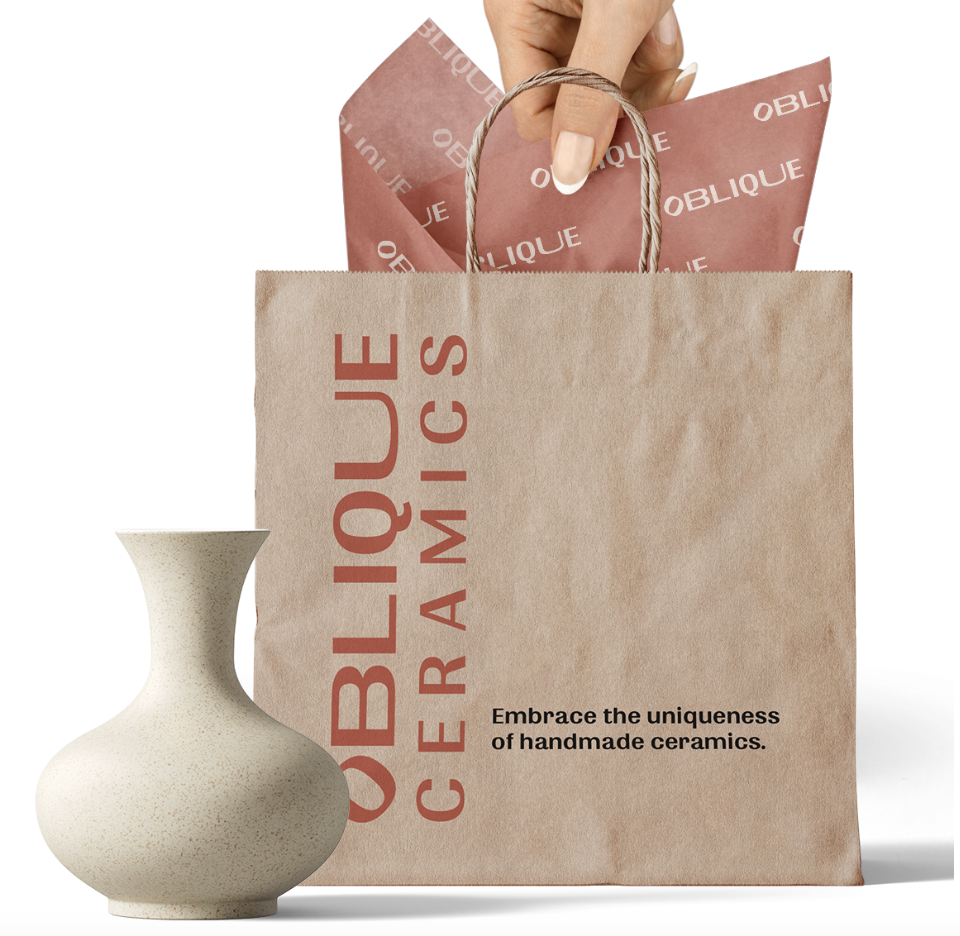 Custom Paper Bags are best suited to an in-person shopping experience. Bricks-and-mortar in-store retail businesses or events and marketplaces can use Custom Paper Shopping Bags to package up products for customers post-purchase, knowing they're an eco-friendly option that can be easily and responsibly disposed of after use by being recycled.
They're also a great word-of-mouth marketing tool for when customers are walking around holding the bag after purchase, as their custom design is far more attention-grabbing than a plain Kraft bag. This helps promote your brand to a wider audience, without any effort needed on your end!
Wrapping it Up

Ready to get started with Custom Kraft Paper Bags? Find a range of smaller sizes and larger sizes in noissue's packaging catalog, or check out our eco-friendly reusable fabric alternatives with noissue Drawstring Bags and noissue Tote Bags.
Circular, custom packaging for your brand – with us, it's noissue!