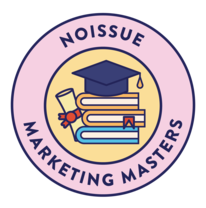 Digital marketing has evolved quite a bit over the last few years, which is why email marketing can sometimes feel a bit old school.
But despite the emergence of newer digital marketing strategies such as SMS messaging, Instagram ads, and TikTok videos, email is still reigning supreme as one of the most dependable marketing techniques.
These stats will show you why:
But when there are 306.4 billion emails sent and received each day, how does your business stand out from the crowd?
That's exactly what this guide covers. We're going to explain why email marketing should absolutely be on your radar in 2021, and supply you with actionable strategies that enable you to kick off your email marketing in style.
Why is email STILL an important channel?

Even after our introduction, you still might be wondering: Is email really worth my time? Here are few more reasons to convince you why email is a vitally important marketing channel:
It's still the preferred communication channel
There are a lot of assumptions that email is regarded as "old-fashioned" by younger generations, but this isn't backed up by the stats; studies have found that 68% of Gen Z and 73% of millennials prefer that businesses use email to communicate with them — more than any other channel.
This means you shouldn't be concerned about email coming across as stale or outdated. When email marketing is done right, it positions brands as being full of fresh and exciting offerings.
It turbocharges your content distribution
The art of a great content strategy isn't just creation, but distribution. When you publish an excellent blog post, you can't assume that current or prospective customers are simply going to stumble across it. You need to make an active effort to drive them to your site.
One of email's least talked about strengths is that it's one of the best tools for distributing content. According to the Content Marketing Institute, 87% of marketers use email marketing to disseminate their content — the third most popular channel behind social media and company websites.
There's massive opportunities for personalization
Today's consumers don't just want exceptional service; they also want to be talked to like an individual. For all of the benefits of social media marketing, a notable disadvantage is that you can only communicate effectively to a mass audience, rather than being able to tailor your content to specific audience segments.
The nature of email means that every message you send goes to a unique customer, giving you ample opportunity to adjust each send to suit your customers' preferences or place in the buying journey.
The ROI is solid

If you needed any more reasons to convince you to invest in email marketing, this one should definitely clinch it for you.
Return On Investment (ROI) is one of the most slippery metrics in marketing, but also the most important. Without a good ROI, your marketing efforts are akin to pouring money into a hole in the ground.
Email might not be the flashiest marketing strategy, but it's certainly the most reliable. According to a study by Litmus, brands receive 42 dollars in return for every dollar they invest in email marketing, up from $38 in 2018. So, not only is its ROI one of the best in the business, it's also only getting better over time.
4 steps to kick off your email marketing strategy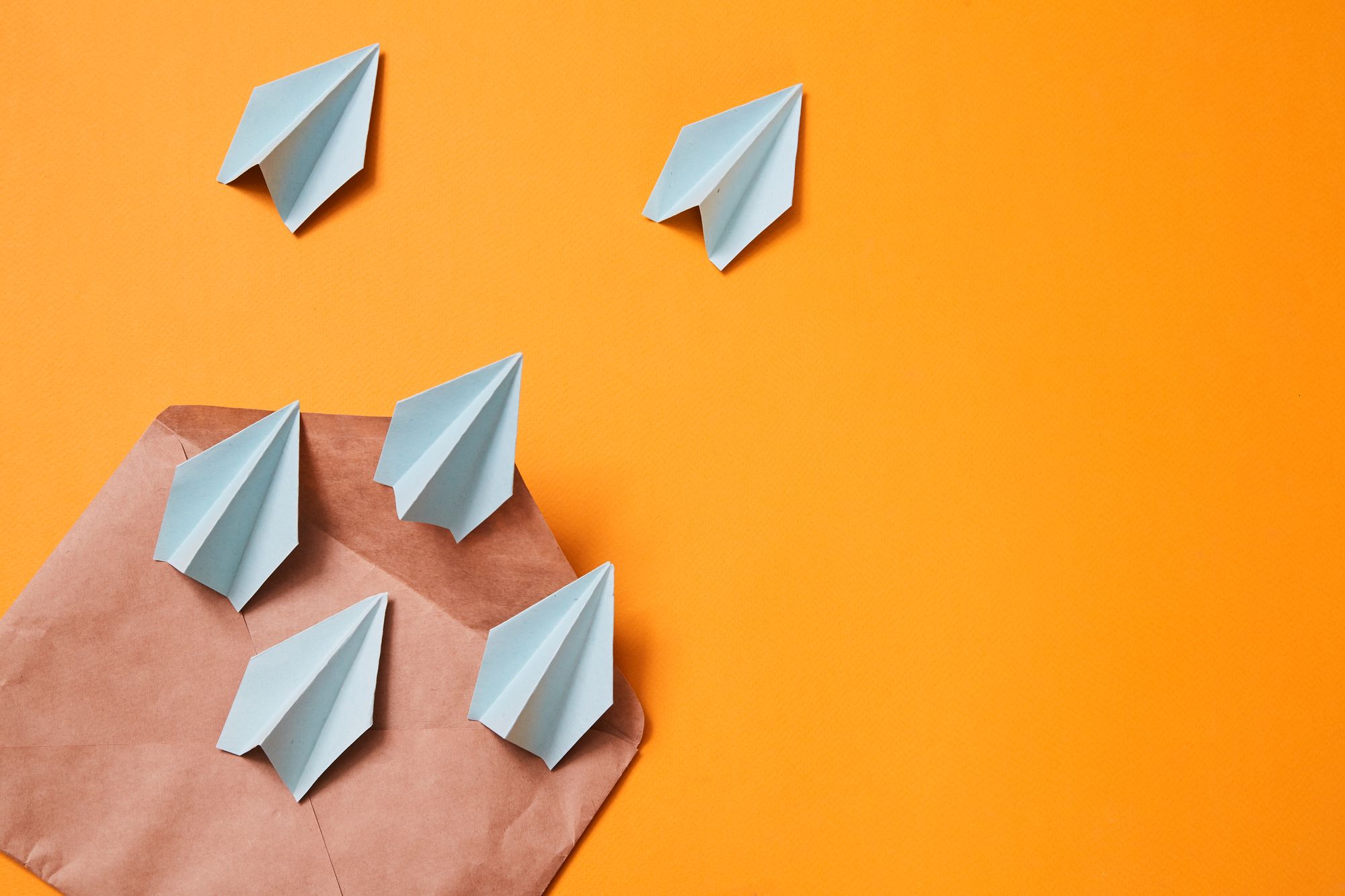 1. Define your audience

Before you get started, it's important to define who your customer is. Why? Because trying to appeal to everyone usually results in a brand appealing to no one.
If you don't know who you're targeting, it's impossible to craft quality content. And by sending out emails that don't resonate with your audience, you're likely to see very poor open rates.
There are a few different ways to zero in on your core customer and ideal. You can develop an audience persona that summarizes the traits and behaviors of your ideal customer. You can also send out surveys that ask your customers what they think about your brand, and what they would like to see more of.
Pro tip: Don't forget the value of analytics; those open rates and conversions will tell you very succinctly whether you're getting it right!
2. Create a sign-up system

For robust email marketing, you need to make it quick and easy for your customers to join your email list — and offer them multiple occasions to do it. If you only give customers one chance to subscribe (e.g., by placing a pop on just a single page on your site), you'll miss out on subscriber opportunities.
Try also including links to your sign-up form in the following places:
A banner at the top of your website
In your social media bio
On your "about" page
In the footer of your website
3. Create some offerings to encourage sign-ups

You can grow your email list far more quickly by finding ways to encourage people to opt-in. The best way to do this is to dangle some tempting offers in front of your customers.
For example, discounts provide a great incentive for customers to both sign up and purchase the item that took them to your site in the first place. You could also consider giving them entry into an exclusive giveaway, or by offering double loyalty points on their next purchase. These kinds of specials will make all the difference to your ability to build a valuable contact list that fosters brand awareness and loyalty.
4. Set a schedule

How often do you plan on sending emails? It might not seem like a vital question at the beginning, but frequency can be the make or break of email marketing. Send too often, and your emails might start getting a bit thin on content. Send infrequently, and it's very difficult to nurture your customers on the path towards purchasing.
You also need to think about your own bandwidth. If you're a business owner, adding email marketing into the mix means a lot of additional time and labor. So, sending 5+ emails a week when you first start out might not be realistic. Instead, start by sending 1-2 emails a week and scale up if possible.
5 email marketing best practices to try in your business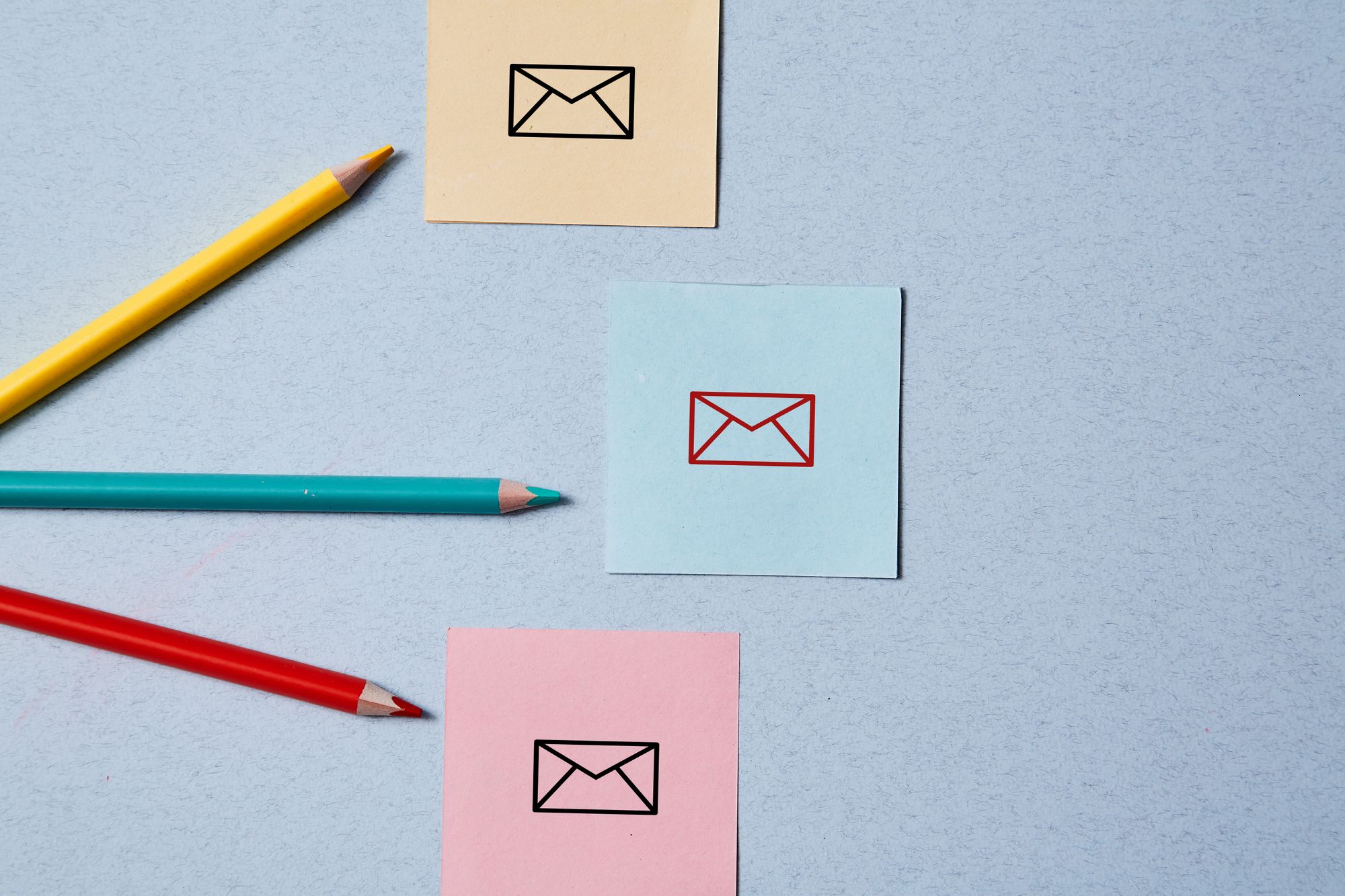 1. Personalize your content

You might have a large email list, but you don't want your customer to pick up on this through receiving generic emails that aren't tailored to their preferences.
The obvious place to start is by making sure that your customer's name is used in both the subject line and body of the email; according to CampaignMonitor, people are 26% more likely to open an email that has a personalized subject line than one without.
However, you shouldn't stop here; consider allowing your customers to set their own preferences for how often they want to hear from you, and what they are interested in receiving e.g. particular blog topics. This makes it more likely that customers will engage with your content and open links, meaning a higher chance of conversions.
2. Avoid getting marked as spam

If you're trying to boost sales and brand awareness, the last thing you want is to have your carefully-crafted emails go straight into your customer's spam folder, never to see the light of day.
There's one critical strategy for avoiding this scenario; making sure that your customers have actually opted in to receive emails from you. If they're unsolicited, there's a high chance that spam filters will intercede. It's also important to send emails through verified domains and include an "opt out"' to comply with federal laws, as shown below by Sephora:

3. Routine A/B testing

A/B testing, also known as split testing, is a method for testing your email campaigns by comparing a control email with an alternative version that changes a very specific element.
By segmenting your audience into two groups, with each group receiving a different email version, you can test in real-time which version is performing better. This allows you to keep optimizing your content by making small tweaks that improve engagement over time.
For example, you could perform an A/B test that changes the color of your CTAs. This might seem like a very minor detail, but can have a huge impact; a study by Hubspot found that changing CTAs from green to red resulted in a 21% higher CTR!

You can conduct A/B testing using email marketing software like MailChimp like HubSpot, which will also allow you to run several split campaigns simultaneously.
4. Set triggers for your email campaigns

Automating your email campaigns means that your brand can respond effectively to different kinds of user behavior. Because content is tailored specifically to your customers' activities, these emails will feel much more relevant — and are much more likely to be opened and interacted with.
Welcome emails, which are immediately triggered when your customer signs up to your email list, see some of the highest open rates out of any email type, with the average open rate sitting at 86% with a 24% CTR. This is pretty remarkable when considering that the average email open rate is 15-25%.

In addition to welcome emails, you can also add cart abandonment, order confirmation, shipping, and reactivation emails into the mix to provide ongoing touchpoints with your customer.
5. Make sure that your emails are optimized for mobile

How an email looks on desktop will be different from how it looks on mobile, so you need to make sure that you've chosen a responsive design that will automatically adjust to different screen formats.
It's worth bearing in mind that email opens on mobile devices now account for 67% of all email opens. So, if your design is clunky and forces consumers to zoom into different areas to read text, your CTR rates are going to plummet.

Anthropologie has kept the layout simple and clutter-free in this seasonal email promotion, using minimal text to let its quirky Christmas tree graphic do most of the talking.
Final words

It's easy to underestimate the value of value email marketing at a time where brands are embracing the latest advances in technology to gain a competitive edge. But as the saying goes, the old ways are sometimes the best.
With its strong Return On Investment (ROI) and low barriers to entry, email marketing is open to both emerging and established brands as a way to nurture leads more effectively, distribute quality content, and drive higher conversions.
With all this mind, email marketing is an investment that your business certainly won't regret! ✉️
Enjoyed this story? Find more marketing advice for new businesses by Francesca Nicasio in our Marketing Master series.