Flour & Branch is a San Francisco-based bakery specializing in cookies, stuffed french toast, and monster mallows. The company also curates a selection of gifts that complement its artisan bakes.
Founded in 2020, Flour & Branch has a storefront in San Francisco and offers shipping and delivery across the US.
That being said, the business is more than just a bakery; as founder Lauren Arnsdorff puts it:
"Flour & Branch is an expression of love: for food, for the sweet tastes of childhood, for fresh, natural ingredients — and for you."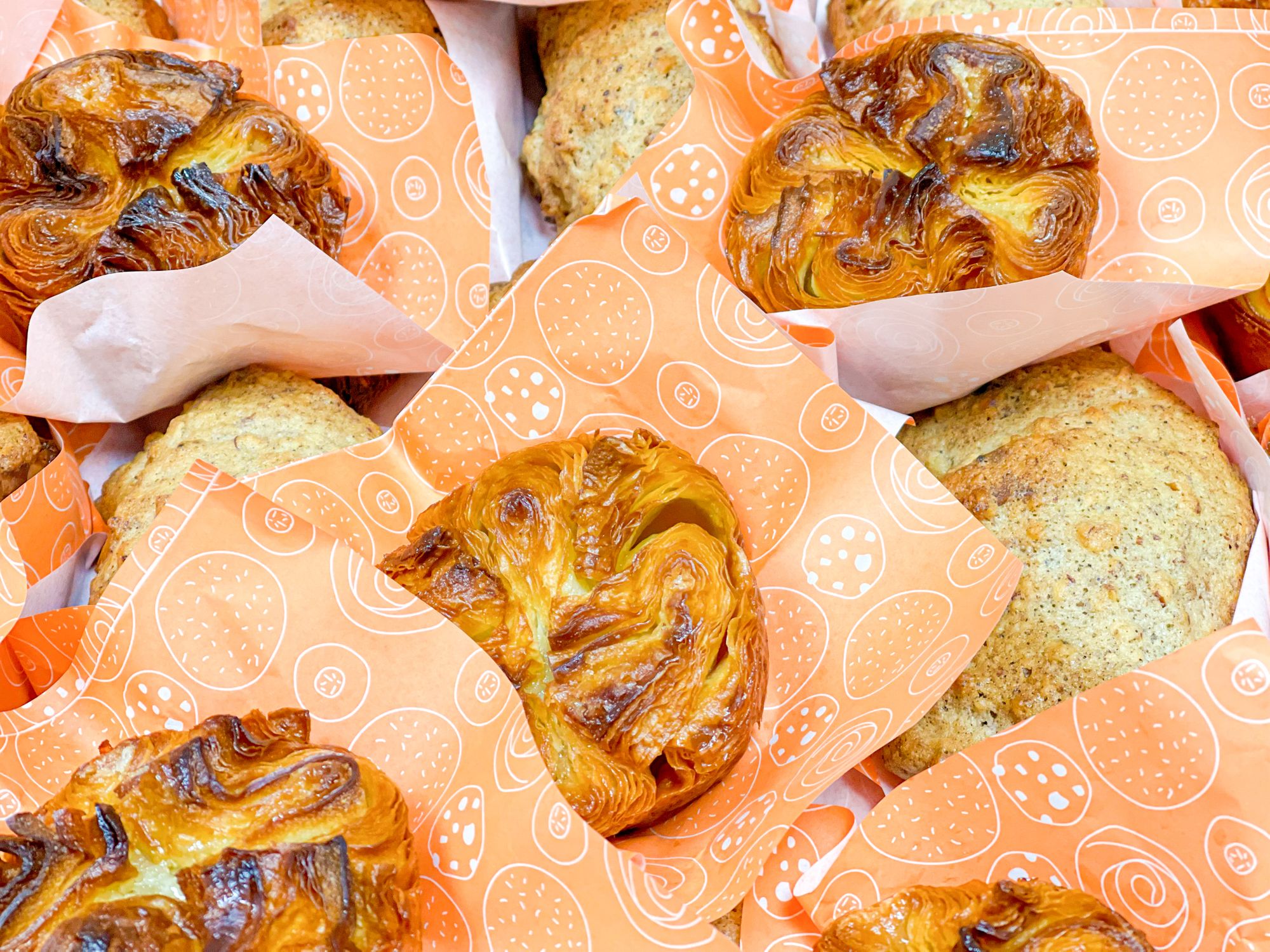 Flour & Branch has a tremendously loyal following and has been featured in Food Network Online (twice), Forbes, Reader's Digest, KTLA, & Rachael Ray In Season.
But things haven't always been smooth sailing for the company's owner, Lauren. She's had a tumultuous childhood, yet managed to harness her experiences to build a business and life filled with compassion and love.
In this post, we shed light on Lauren's story and how she grew Flour & Branch to where it is today. We also dive into the importance of having custom branded packaging, particularly for businesses with strong values.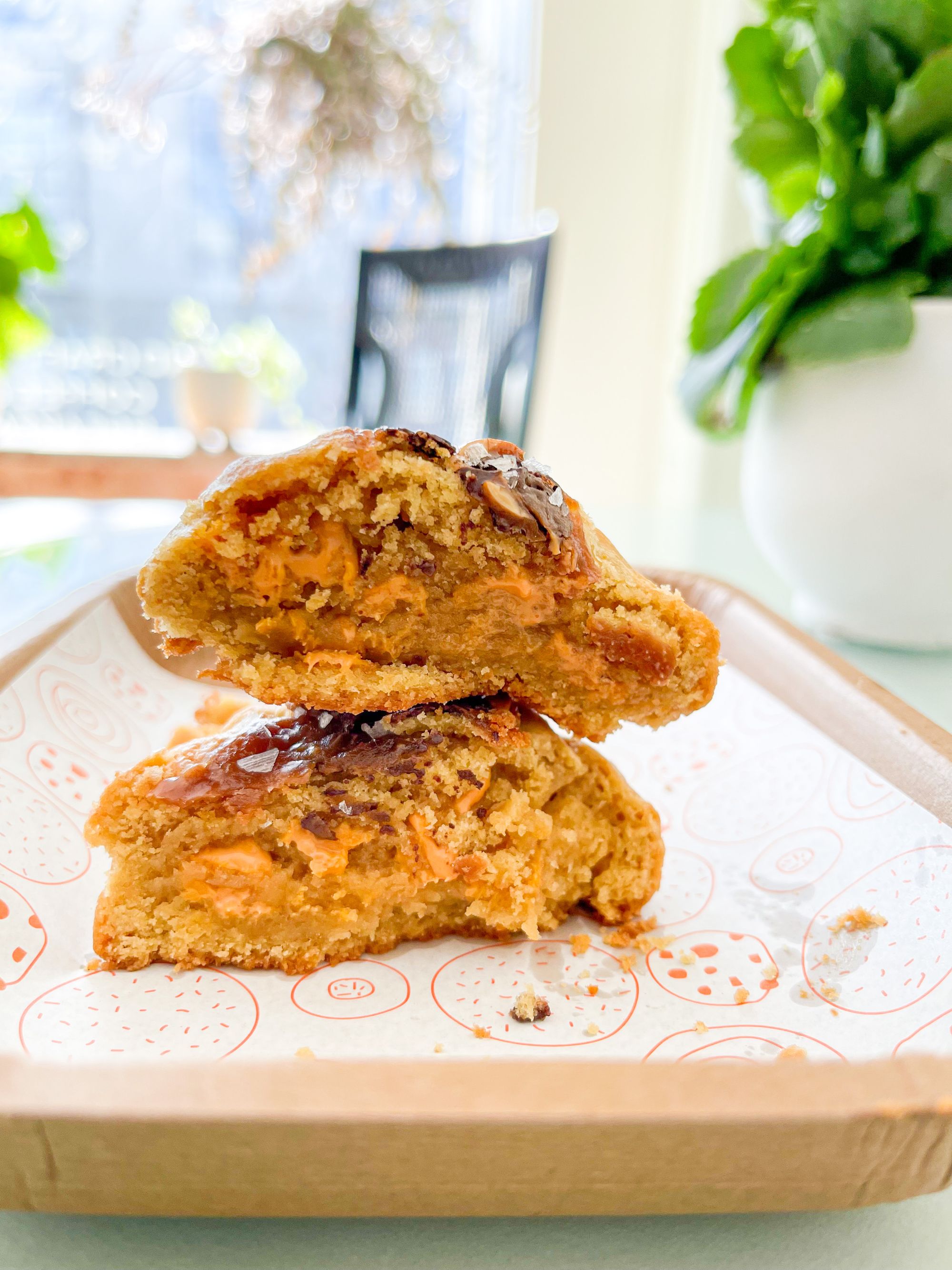 Baked goods with a twist
There's a reason why Forbes and the Food Network love featuring Flour & Branch — Lauren and her team produce some of the best baked goods in the neighborhood.
Flour & Branch's cookies not only taste good, they also bring about a unique culinary experience that combines childhood memories and adult sensibilities.
In Lauren's words, "our bakes focus on flavors of nostalgia, but with a grown up twist."
Beyond serving scrumptious food, Lauren constantly fosters an environment that's rooted in compassion and respect.
"We strive to generally do things differently," she explains. "We use sustainable, recyclable, or compostable packaging where possible, we treat our employees + vendors with love and respect. We strive to evoke a feeling of comfort and care with each customer interaction."
Using custom packaging that reflects the Flour & Branch's values
As someone with strong values and convictions, Lauren knew it was essential to use packaging that reflected what her business stood for.
"I felt very strongly from the start that branding and the way I presented Flour & Branch would be equally as important as the quality of my products. As we've grown and scaled, it's become increasingly more important to source eco-friendly branded packaging," shares Lauren.
This is where noissue came in.
Lauren found noissue in 2020, when she first launched Flour & Branch. "I initially used noissue for their full size decorative tissue and food-safe tissue… I loved them!"
According to her, there was nothing in the market that could compete with noissue's high-quality, sustainable, and easy-to-design packaging.
"As noissue began launching more products, I simultaneously added more of their products to my order list. Along with several types of tissue, Flour & Branch now uses noissue branded packing tape, various stickers, kraft bags, belly bands, and totes, and we're planning to add more soon."
Lauren continues, "I love that they're beautiful, compostable, and so well made. They're also incredibly easy to design and order, with very reasonable prices."
She says that noissue has simplified Flour & Branch's process of ordering branded packaging, and has become a valuable supplier in her business.
"We absolutely love noissue and how we can now streamline ordering of branded packaging. We actually consider noissue to be one of our most important vendors."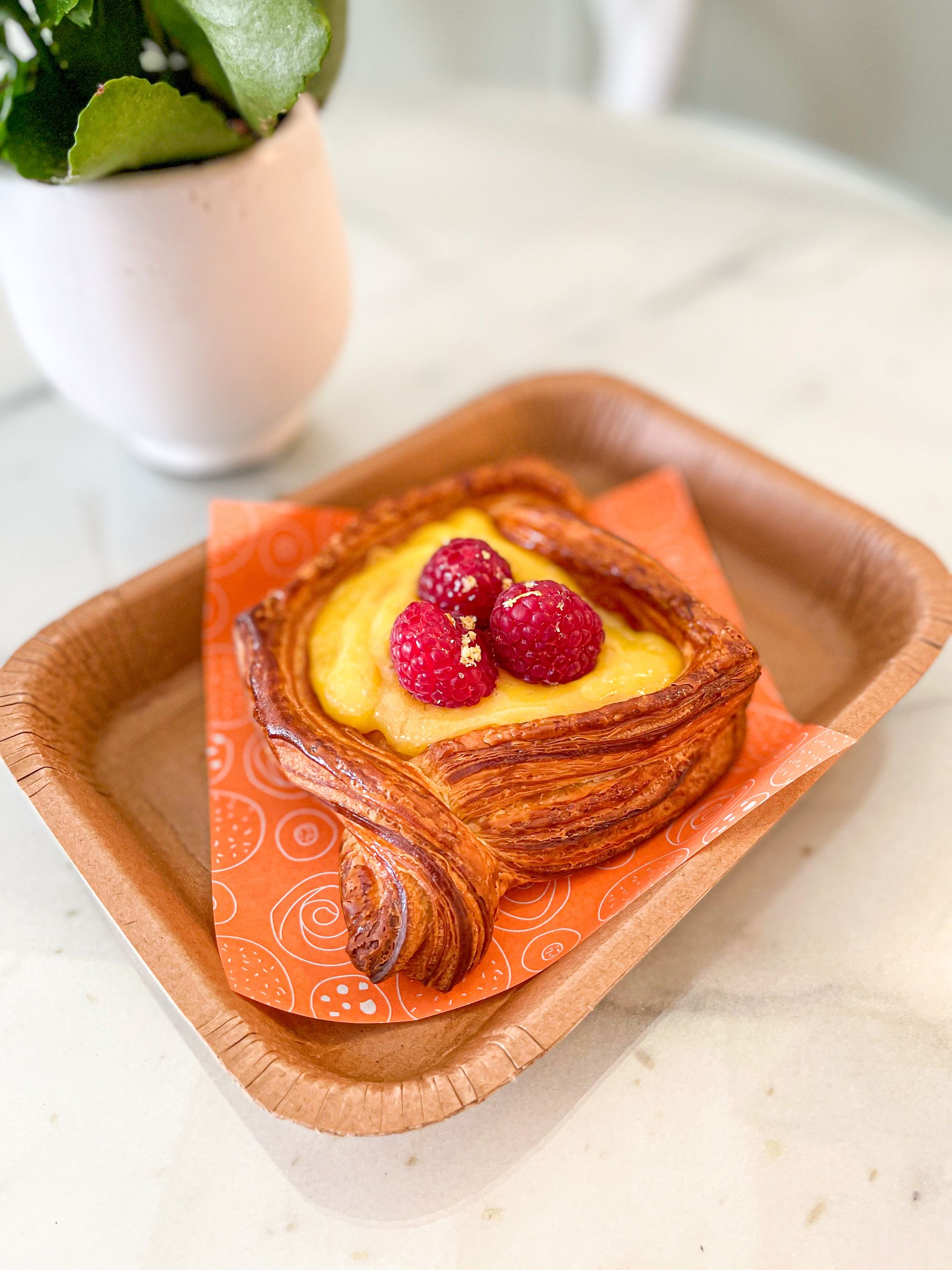 Turning tough experiences into something good
Flour & Branch is certainly thriving today, but it's important to note that Lauren's journey also had a lot of difficulties. She grappled with health issues at a young age, which led to challenges growing up.
"Right around my third birthday, I fell ill and was on the brink of dying. And after being held in a medically induced coma for many weeks, I had to relearn how to walk, talk, and 'be' all over again," Lauren recalls.
Because of this, she experienced bullying and exclusion, and suffered a great deal of loss.
But rather than becoming a cynic, Lauren rose above those challenges and she now strives to bring happiness and a sense of belonging to everyone around her.
"The worst experiences of my life shaped me into a highly empathetic, compassionate hustler of a woman who genuinely wants others to feel welcomed and loved," she says.
And it's these same values that Lauren brings to Flour & Branch every single day.
Final words
If there's one thing Flour & Branch teaches us, it's this: your business is defined not only by your products, but the values and experiences you convey.
So, strive to bring those unique elements to life in everything you do.
And if you want to create packaging that perfectly aligns with your business, noissue can help! Our sustainable packaging supplies are fully customizable, allowing you to showcase your products in a way that truly reflects your brand.
Check out our range of products here.
Learn more about Flour and Branch below: